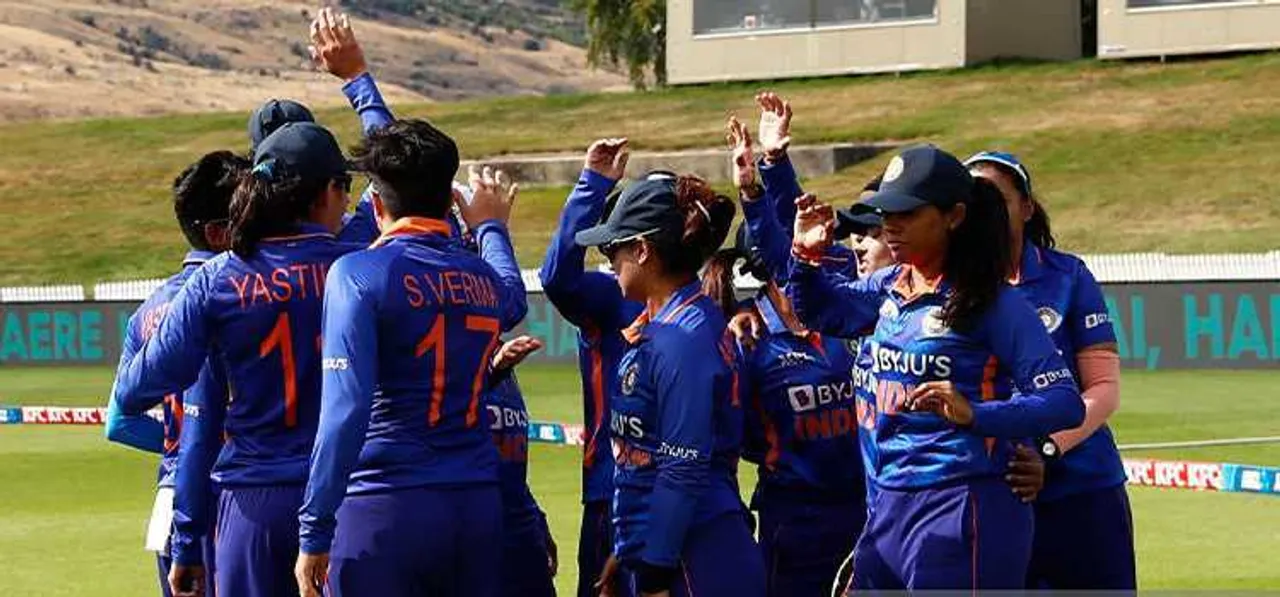 India are likely to tour Sri Lanka in late June for a six-match limited over series ahead of the Commonwealth Games 2022,
Times of India
reported on Saturday (May 21).
As per the report, the tour will start with the three-match ODI series with the first ODI on June 23 and the tour will end with T20Is with the final match scheduled on July 7. India will arrive in the island nation on June 18 and the team for the series will be likely picked this month. All the matches will be played at the Pallekele International Cricket Stadium in Kandy.
"The team will arrive in Sri Lanka on June 18. The first ODI is scheduled to take place on June 23, while the first T20I will be held on July 3. The tour will end with the last T20I on July 7. Even the Australian men's cricket team is touring Lanka around the same time. So cricket shouldn't be affected by that (by the civil unrest in Sri Lanka)," a BCCI official was quoted as saying.
India last played international cricket in March when they featured in World Cup 2022 in New Zealand. They didn't make it to the semi-finals of the tournament having won only three matches out of the seven fixtures.
ALSO READ: I want to make a comeback in the Indian team: Ayushi Soni
As
confirmed
earlier by England and Wales Cricket Board (ECB), India will also play another six-match series against England after the conclusion of Commonwealth Games in Birmingham. They won't be playing a Test match this time having played one during their last tour.
"The BCCI requested the English Cricket Board to schedule a Test, but ECB couldn't accede to the request, citing a busy schedule, which includes 'The Hundred' too, for them," the official said.
India internationals will be in action during the Women's T20 Challenge that's set to start from May 23 in Pune. Head coach Ramesh Powar will be present during the tournament according to the report.
"We had appointed him (Ramesh Powar) in June last year and given him a two-year contract. He's done a decent job so far. We have to give him time to produce the right results. Right now, we've sent Powar as an observer for the Women's T20 Challenge in Pune, which will begin on May 23," the official added.