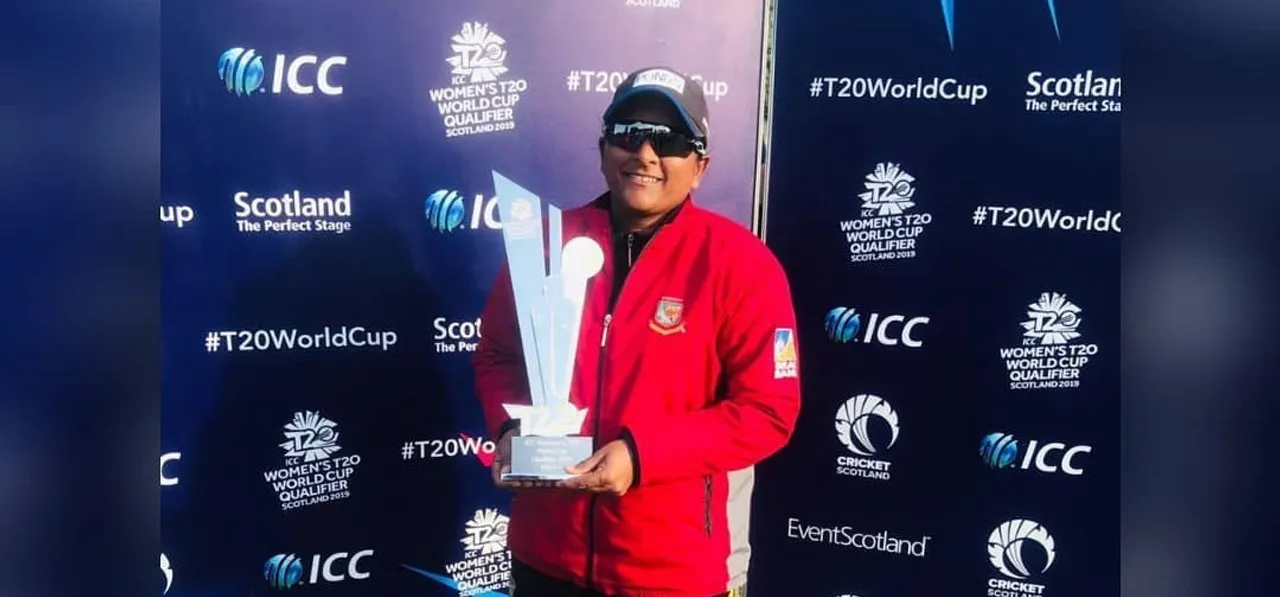 The game of cricket won't be the same in 'post-COVID-19 pandemic' period. Recently, during an ICC '100% Innovations' session - part of their '100% Cricket' webinar series - hosted by former Australia cricketer-turned-commentator Melanie Jones, India batter Jemimah Rodrigues and New Zealand skipper Sophie Devine
called for modernisations
in the game, saying they were open to trying out new things in an attempt to generate more interest in the women's game.
However, former India captain Anju Jain isn't much of a supporter of the proposal and wants the game to grow the other way instead. "Honestly, I am not in support of shortening of pitches and reducing the size of the balls because that's the basics of the game," Jain told
Women's CricZone.
"If you want to improve then try to increase the standard, improve the strength of the players. That's how we can take women's cricket ahead. I didn't find those innovations very convincing, or that it's going to help anyway."
ALSO READ: Why it is important for cricket to be constantly reinvented, asks Anjum Chopra
"I mean, we can also be open to (a shorter pitch), try it out. If that is going to help the game improve and take it to the next level, then why not? You know, kind of get a thought to it, think about it, because at the end of it, we want to promote the game," Rodrigues said during the webinar.
"I think if we are stuck with traditional formats, we'd be missing out on a lot of new players, new kids, new athletes to the game. I'm probably a big fan of looking at a smaller ball, but keeping the pitch the same size, where I think pacers are going to be able to bowl quicker, spinners are going be able to turn the ball more. Hopefully, the ball should fly a bit further as well whereas still keeping the traditional length of the pitch," was Devine's suggestion.
Instead, Jain suggested trying new things in the longest format of the game, Tests - which are kind of becoming obsolete - to keep them relevant and more interesting. "In my previous webinar, I was asked the same question where I mentioned, 'I might sound old fashioned but I want the Tests again to take women's forward. I don't think other than Australia and England, any team plays Tests nowadays. Because it's the in a longer format where your skills are being tested," Jain, the country's most successful wicket-keeper, stated.
ALSO READ: Does women's cricket need innovations to get more people interested?
"If they want to try innovations, do it in Tests and try to make it more result-oriented. You can restrict the number of overs or the innings, can try those sorts of innovations where there is a more chance of results. I will be keener on that," added Jain, who enjoyed a 12-year international career.
Jain, who was at helm of affairs for Bangladesh for nearly one and half years from mid-2018 and previously coached India, was appointed as the
head coach of Baroda
women's cricket team recently replacing Atul Bedade.
Bedade was axed
from the role after a woman cricketer's father
complained against him
for harassment earlier this year.
"I think they already have a very good side. First and foremost thing is to create an atmosphere where the players can really trust their support staff and can enjoy the game and play better. Skill-wise they are definitely one of the better sides in the domestic circuit," Jain said of Baroda squad.