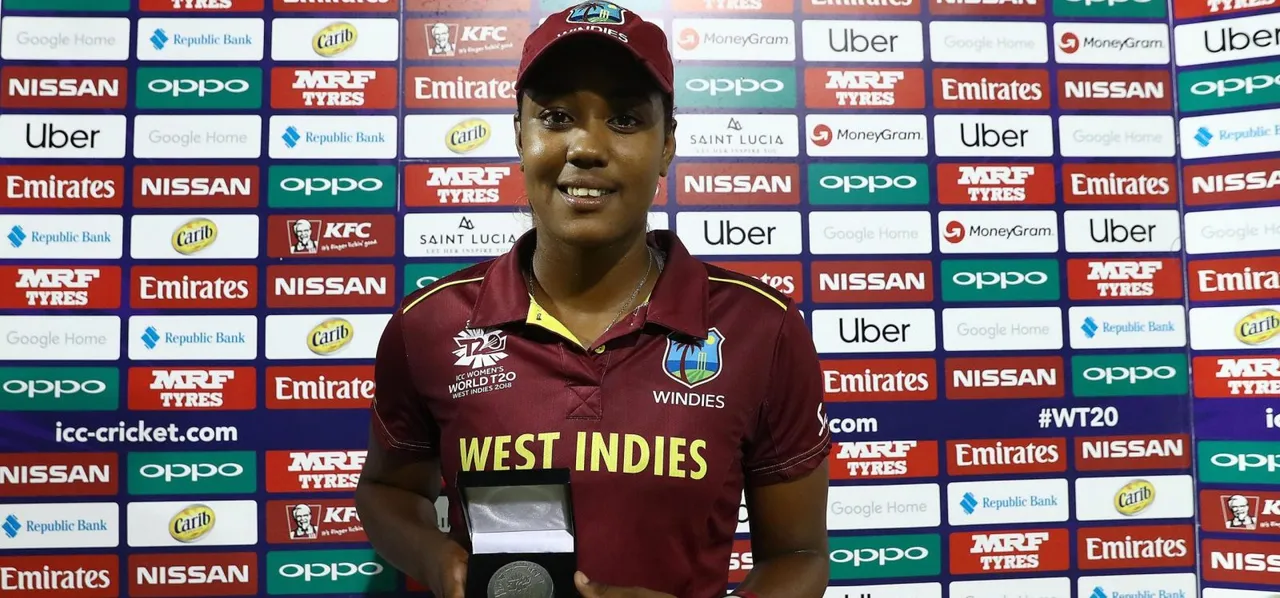 Windies record an 84-run win over Sri Lanka and qualify for the semi-finals of World T20. Hayley Matthews' all-round performances thrashed their opponent at Daren Sammy National Cricket Stadium, St Lucia on November 17.

West Indies always support the women's cricket. While talking about this, Hayley Matthews said, "I think it's good to be able to come out to the games and really see the support we've been getting. From game one when we played in Guyana we had an amazing crowd, and since we've been here in St. Lucia it's been just as good or even better."

Windies couldn't perform well in batting in their first two games. But yesterday the batters were on fire. "I think in the first two games we weren't able to fire at the top the order. To be able to go out there today and be able to get going and get a start what me and Deandra had was really good. I kind of keep saying if we keep getting starts like that it will definitely make it easier on our lower order and, you know, help to ease the pressure on the team a bit," shared Matthews.

Yesterday was special for Matthews, not only for her all-round performances but it was extra special to have her father in the crowd also. "He's the person who taught me how to play cricket in the first place. To be able to go out there and perform with him watching, I know he's very, very proud of me, so just to be able to showcase all that's he's taught me is a very special feeling for me."

The scenario of women's cricket is changing in Sri Lanka as well. As Athapaththu shared that after her 178 against Australia in last year's world cup, many girls have shown their interest in women's cricket. They have started loving the game as well.

"Actually that innings change my cricket career and Sri Lanka cricket. Now a lot of people and the young girls love to play cricket. They want play cricket, because they know we have good team, and if they want play cricket they have to be good we have a lot of support from the men's team, the ICC, that helps support a lot of the youth and allows young girls play cricket in Sri Lanka."

Windies have many quality players in the squad while Sri Lanka have very few quality international players. "We have only a few international quality players. Shashikala and me, we are playing good cricket for the last couple of years, but unfortunately, we don't have enough good international level players."

"But we try our best and we trust our players. We give chance for them to improve. I think they have here and today they played a good match and they want play more cricket. Next couple of years we we can build good team. That's my target and the ICC target," Athapaththu added.

Big Bash League and Super League certainly helped Athapaththu to do well in her batting. "Definitely I learn lot of things in KSL and Big Bash. I learn more things. I played with the big players. I know they're strategy planning and their skills and it helps me and the team."

Moreover, she expressed, "Main thing we don't have good experience in the international levels because only me playing both leagues. We try to play good cricket next couple of years. I think now we have good structure in women's cricket in Sri Lanka, so next couple of years we can produce young top players to the side."