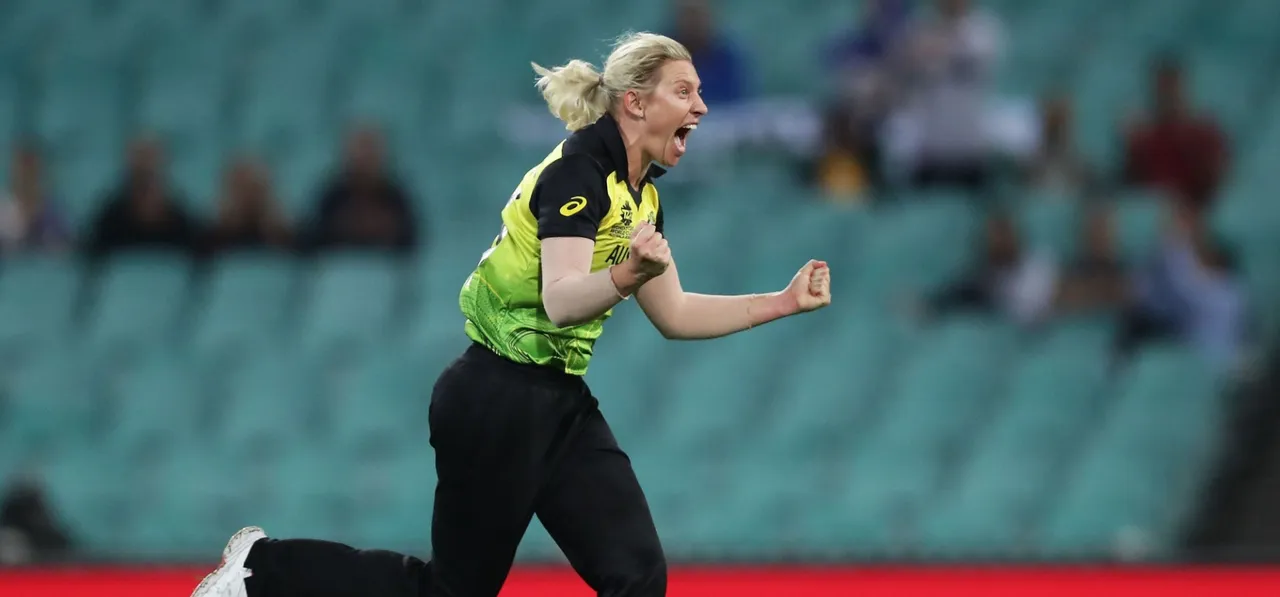 After the high of the T20 World Cup in March earlier this year, Australia were meant to tour South Africa for their first ever bi-lateral series in the country. However, COVID-19 forced them to put a pin in those plans, and people were pushed indoors, as the world closed in on itself.
Most players have used the time off to work on their fitness and recover from various niggles and injuries. For Delissa Kimmince, the Australian allrounder, who has had several major injuries through her career so far, the time off has given her an opportunity to get the body right.
After struggling through the start of the lockdown, Kimmince managed to get into a routine thanks to the coaches at Queensland Cricket. Through this period, she has remained in constant touch with Queensland and Brisbane Heat coach Ashley Noffke, and Matthew Mott and Shelley Nitschke among the Australian staff.
"I've just been trying to get my body right and using the extra bit of time we've had wisely, to try and get my niggles under control," Kimmince told cricket.com.au. "They've been good, which is a positive so hopefully that means they don't give me too much drama through the season. But we don't really know what that looks like at the moment."
ALSO READ: The little while lie that created 'Delissa the Destroyer'
"At the start we were all panicking a bit and feeling like we didn't know what was happening, but the coaches in Queensland have been really good, they don't want us burning out too early given we don't 100 per cent know when we'll be starting or what the season will look like."
"I feel really good, I feel as fresh as I can be, I'm moving well, so it's all positive form my end. I'm working towards that (New Zealand series) but I'll play it by ear when things evolve."
Following the ICC's decision to postpone the Women's World Cup in New Zealand by 12 months, fears continue to grow about the deprioritisation of the women's game around the world.
Cricket Australia,meanwhile, have reiterated their commitment to the women's team, and announced fixtures for a full-fledged Women's Big Bash League season. The tournament which will be preceded by the national team's fixtures against New Zealand beginning in late September. The start date of the Women's National Cricket League is still unknown.

Despite the uncertainty, Kimmince said she is eager to return to the field after an extended break.
"I'll be looking forward to getting back into any colours, to be honest," Kimmince, who recently married to her partner and Brisbane Heat teammate Laura Harris, said. "It's one of those sports where you can only train so much in the nets, but if you're not seeing results it's a little disheartening sometimes."
"I play my best cricket when I'm not overthinking it. The last few years being back in the Aussie team, it's the most relaxed I've felt about my cricket and enjoying it. Not every day works and that's okay and I've accepted that, that's how cricket is."
"I feel like the last few years I've settled a bit in my cricket, I try not to overthink it and just enjoy the opportunities when they come."