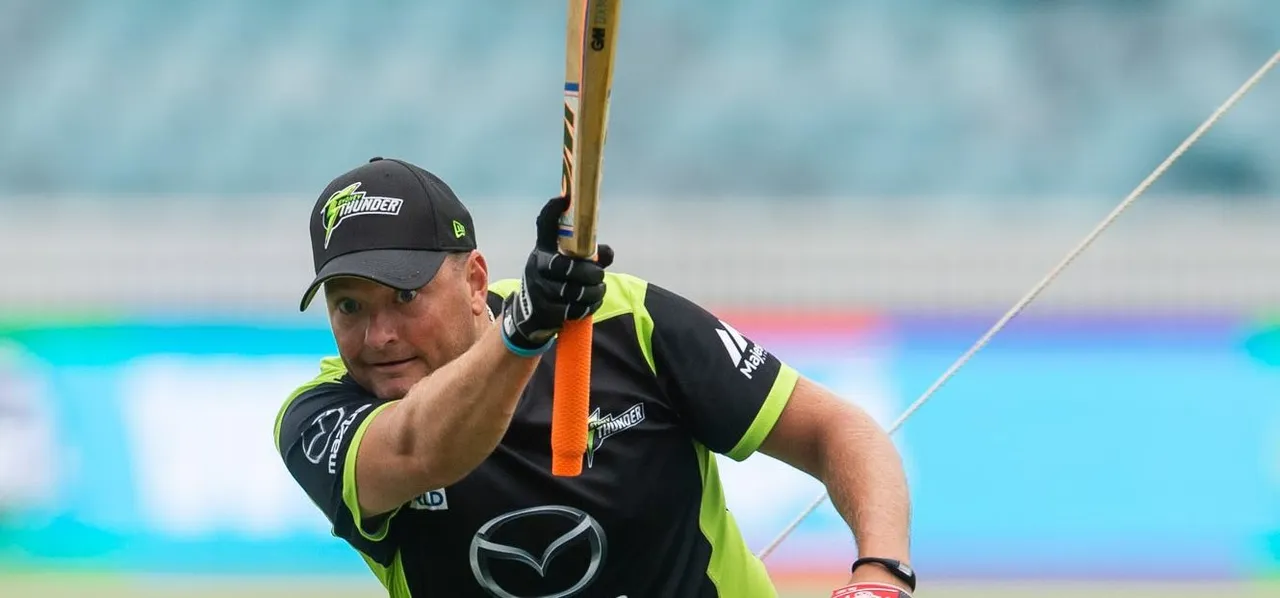 When Rachael Haynes was asked about leading a young Sydney Thunder team, she said that the challenge she often faces is to maintain a balance between "doing amazing things that are amazing" and falling apart for no valid reason. 
"That's probably been a big difference, closing that gap between the very best and the other point of the spectrum," she said.
Trevor Griffin, the head coach of Thunder, has a significant role in the building the confidence in younger players to back their strengths. And, they had not disappointed him.
Players like Phoebe Litchfield, Hannah Darlington, and Rachel Trenaman have time and again come to the team's rescue throughout this season of Women's Big Bash League.
"My philosophy is we pick these players because they have their talents and their skills. That's what's got them this far, and I encourage them to carry on playing that way," Griffin said ahead of the semifinal match against Brisbane Heat. 
ALSO READ: The paradoxical ways of Mignon du Preez
Griffin said that he would rather see them get out playing their own game than trying something different. "I've said it numerous times: if their strength is hitting over the top, well, I want them to back themselves and go out and do that," he said.
In the two years that he has been with the Thunder so far, Griffin felt proud about how the young girls have developed. He said that this is a fantastic group of players, adding, "To see them grow from last year to where they are now – and, I think Rachael Haynes mentioned this – the girls are continually closing the gap between when they're really good and when they're not quite 'on' it."
"To experience the losing streak that we had last year, and to this year go through a period of a few losses on the bounce said a lot about the team's character because they had to come back, dig deep and get some close matches over the line."
Tahlia Wilson, the wicketkeeper batter said the fact that they have the backing from the coach and the team management helped them play "a fearless brand of cricket" and showcase their talent on the field.
"They've done all the hard yards off the field, so just execute when we're out there. I think it comes from the off-field culture we've built," Wilson concluded.
Sydney Thunder squad for semifinal:
 Rachael Haynes, Samantha Arnold, Sam Bates, Tammy Beaumont, Hannah Darlington, Saskia Horley, Shabnim Ismail, Sammy-Jo Johnson, Heather Knight, Anika Learoyd, Phoebe Litchfield, Kate Peterson, Lauren Smith, Rachel Trenaman, Tahlia Wilson