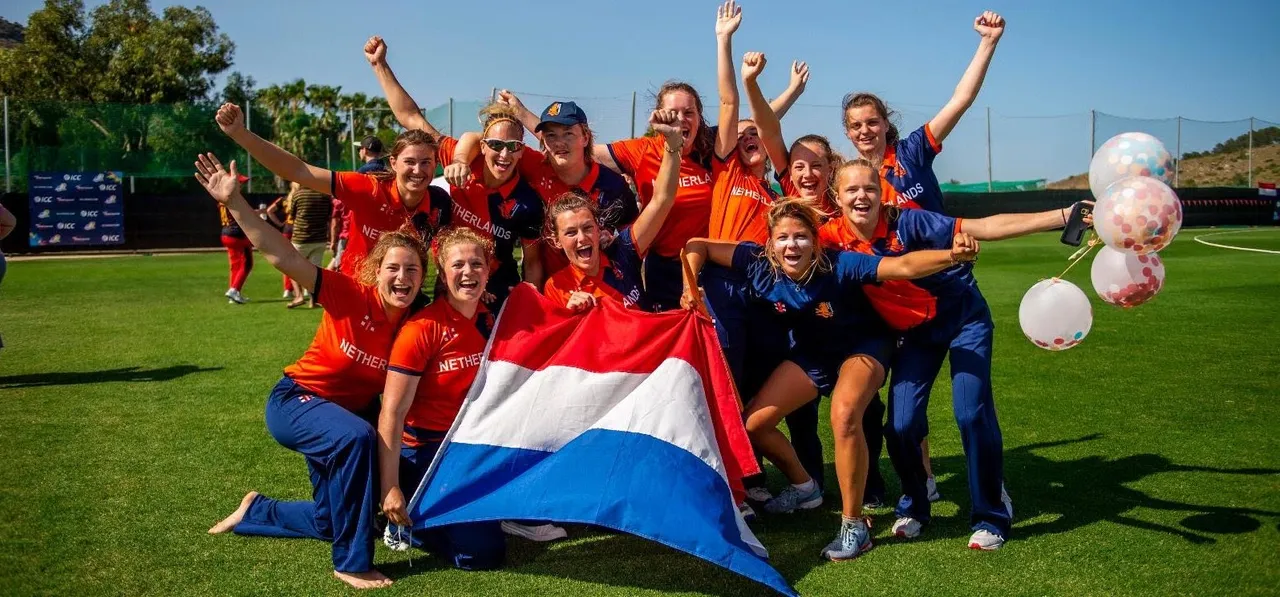 Women's cricket in the Netherlands gained popularity much before the men's team did at the international level. Considered one of the top sides globally in the late eighties, the Dutch lost their charisma since the beginning of the 21st century and were never seen fighting against the biggies of international cricket thereafter.

"Our players aren't lacking (in skill), but the competition of other countries is getting bigger," Netherlands skipper Juliet Post told Women's CricZone. Unlike the Dutch women in football and field hockey, the game of cricket isn't a popular one in the land of tulips, windmills, and cheese markets.

"Cricket isn't really a big sport in the Netherlands. Very few people play cricket here and that is the main reason why it is so unknown in the Netherlands. The nice thing about this is that you know almost everyone (involved in the game). The downside of this is that there isn't much competition," Post said regretfully.

ALSO READ: Before I throw in the towel, I would like to lead the team to a World Cup - Mary-Ann Musonda

Netherlands made their ODI debut in 1984 before they were seen again four years later at the World Cup in Australia. They participated in four consecutive World Cups between 1988 and 2000 and even made the quarterfinals of the 1997 event. Since 2000, the Dutch side has not qualified for either the ODI or T20 World Cups, although they retained ODI status until the World Cup Qualifier in 2011. In 2007, the team played a one-off Test match against South Africa, joining Ireland as the only associate member of the ICC to play in whites.

Post believes that the Koninklijke Nederlandse Cricket Bond (Royal Dutch Cricket Association) needs to work on its financial model more and take a cue from the other associate nations to keep pace with them and play more games against the top sides.

"The other countries have invested in women's cricket and we have to work harder to keep up with them," she stated. "We would love to play more games against stronger opposition as we can only get better from it, but our financial situation makes it difficult to travel more and/or organise tournaments in the Netherlands."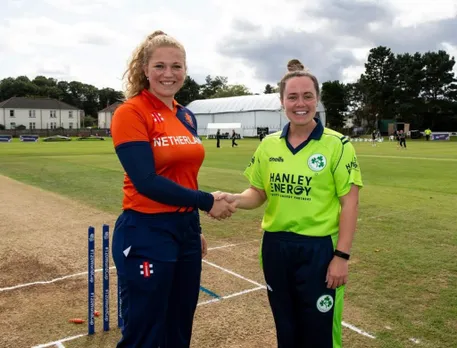 Juliet Post (L) with Ireland skipper Laura Delany during the T20 World Cup qualifier in 2019. © ICC
Speaking about the domestic structure in the country, Post said there are nine teams that feature in the T20 league while the 40-over league consists of six teams. However, with COVID-19 pandemic disrupting all sporting schedules, all the teams have agreed to participate in a 30-over competition in July and August.
"We would love to expand and welcome more teams into the women's league as it will become more competitive. In an ideal world all clubs who field men's teams in the two highest leagues should also set up a women's team," said the 22-year-old skipper.
ALSO READ: Playing in Mumbai has opened my eyes on the growth of the women's game in India - Esha Oza
She believes that the lack of a central contract system has also played a part in the Netherlands' inability to be more consistent at the top level. "For now we don't have any contracted players. Most of the girls are going to university or work full-time. In the Netherlands, it is, for now, not possible to live just off cricket. That's why we all have school or work and cricket," Post explained. "Because of the jobs the players have next to cricket, it is hard to commit. Therefore, experienced players leave because of different priorities. This means it is hard to build a team with different players."
However, one thing that Post is proud of is that a majority of the women's team is homegrown, unlike their male counterparts which had diverse representations from India, Pakistan, and also countries like Australia, New Zealand and South Africa.
"It's quite different in women's cricket where the majority of the players have a Dutch background. (That's) definitely an area that we could focus on when trying to introduce new women to cricket," said Post, who has been in the national setup since the age of 15.
Officially making her international debut in 2018, Post was handed captaincy responsibilities and believes the pressure that comes with being a leader brings the best out of her.
"I think everyone has experienced pressure in cricket. I have been through a tough time due to a major ankle injury, so getting back and being a captain has been tough. Although it is a difficult job to do, I'm proud and honoured to be captain of the Netherlands," said the right-hander, who has played 17 T20Is till now.
ALSO READ: Better domestic structure, more competitive opportunities - building the base of Bangladesh
"Captaincy is always hard for a player. This because there isn't a manual or handbook written with tricks to be successful at captaining your side. The only tip that coaches and other captains give you is to do it your own way. The pressure that comes with cricket is sometimes hard, but you need to believe in your strengths."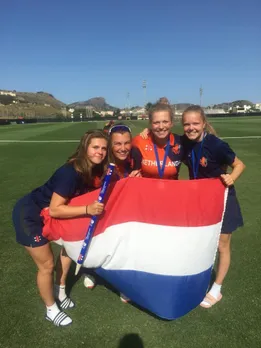 Juliet Post celebrates with her teammates. © Juliet Post
Post is also thankful to assistant coach, Tim de Leede, and head coach, Sean Trouw, who helped her get through the nerves she felt at the start of her captaincy stint. "He (de Leede) was and still is a very good player and coach. The skills he taught me and the other girls in a short time is something I still remember. Also, our coach Sean Trouw always has faith in us players and supports us through the hard times we face as a young squad."
With the pandemic keeping everyone away from cricketing activity for a long time, Post and the team returned to the field in only in June, training once a week in small groups. Now, they have increased the frequency, training three-times a week and also playing friendly matches against boys age-group sides.
Post is hopeful that the women will be treated at par with the men one day as they gradually improve over the course of time.
"As we get higher in the rankings and qualify for bigger tournaments, we (will) get more privileges," she said before stating they are also confident of getting national media coverage in the future - something that would help popularise the game among the youngsters in the country.
"We are a very young and talented team. If we stay together for the next five years we can grow and get better together. Work hard and train even harder and as a squad, we can achieve beautiful things," Post concluded.