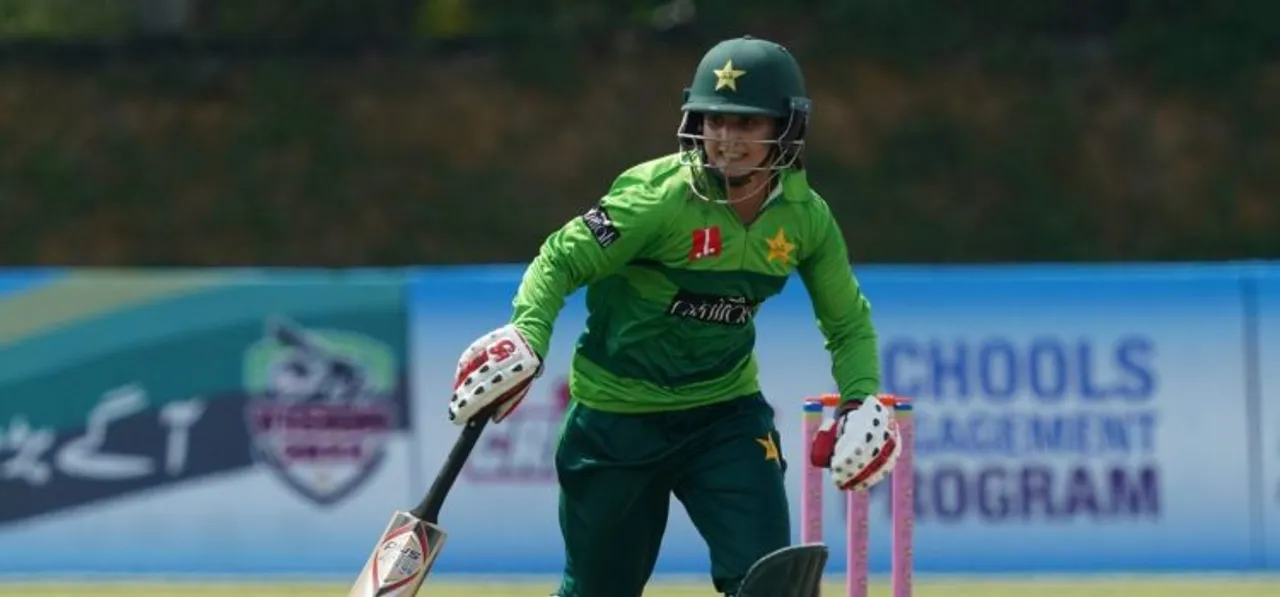 The decision by the ICC's technical committee to split points for the Women's ODI Championship series between India and Pakistan didn't go well with the Pakistan Cricket Board (PCB), but according to captain
Bismah Maroof
, the decision should be taken in a positive way with Pakistan benefitting with an increased number of competitive matches in the World Cup Qualifiers slated to be played in July in Sri Lanka.
"The decision has been pretty disappointing for us," Maroof told reporters via video conference on Tuesday (April 28). "We were waiting to play India for a long time and I am sure our board had been working on that fact. But is it what it is."
"As far as Pakistan are concerned, I will take the ICC's decision in a positive manner as we will be getting some competitive match practice before the big event. The PCB is reviewing the matter and I definitely back the process," she added.
The bi-lateral series was originally scheduled to take place between July and November 2019, but it had to be abandoned, in a climate of political tensions between the neighbouring countries.
ALSO READ: Sana Mir announces retirement from international cricket 
Due to the splitting of points (three each to India and Pakistan), India qualified as the fourth-placed team on the ICC Women's Championship table with 23 points, behind Australia (37), England (29) and South Africa (25). Had all six points been handed to Pakistan, they would have qualified with 22 points, ahead of India with 20. Pakistan instead finished with 19 points, just above sixth-placed New Zealand (17), who qualify for the World Cup automatically as hosts.
Maroof, who made her debut in 2006 and has played most of her career under
Sana Mir
, also spoke of the former skipper's retirement, calling her 'irreplaceable'.
"
Sana Mir has been a legend of the game, a true ambassador for Pakistan cricket. She was one of the best minds under whom we played. All these players have grown as cricketers under Sana Mir and Pakistan women's cricket has got recognition under her, all credit goes to her," Maroof said.
Pakistan started their journey in the T20 World Cup in Australia with a bang winning against former champions West Indies in their opener. However, following that, the side lost momentum losing the next two matches against England and South Africa to finish fourth in the group. Their last game against Thailand was abandoned due to rain.
ALSO READ: What Sana Mir means to a young girl in Pakistan
Maroof emphasised the fact that the current unit needs time to settle in with a fair few youngsters trying to make their mark. "There are different phases in cricket. When I started that phase was different as we grew up together, developed as a unit, seniors played for a long time. Now with juniors and many new faces in the squad, we must give them some time to bring that star within them and invest in them. We need to be patient," she added.
With regard to how the players are managing to keep themselves busy during the lockdown, Maroof replied, "We have Imran Khalil who has joined recently and is overseeing our fitness. He has sent us the fitness plans which we are following. Two groups have been made in terms of fitness. One is for the seniors that have 33 girls and the other is for juniors where 23 have been engaged."
"The work on women's domestic structure has been on. We had an Under-18 tournament just before the T20 World Cup and the Under-19 camp was also held keeping in mind of the Under-19 World Cup next year. I think things are going on in a positive direction," said the skipper.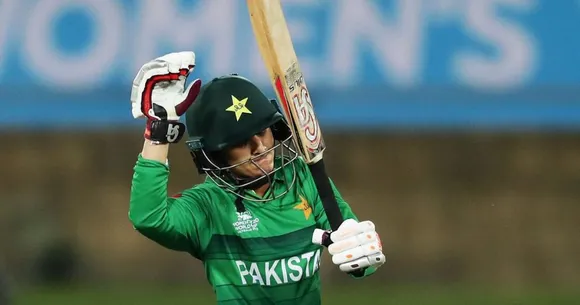 Bismah Maroof reacts after being hit on the thumb and eventually the dismissal against England during the T20 World Cup in Australia. © Getty Images
On a personal front, the lockdown has been a blessing in disguise for Maroof as it gave her thumb ample time to heal completely. The left-hander was injured against England when she miscued a ramp shot off Katherine Brunt during the T20 World Cup.
"This lockdown has been good for me in terms of getting rehab time for my thumb fracture which I suffered during the T20 World Cup in Australia," she said. "Besides I have also tried to be as fit as possible with my regular exercises. It's very tough to be sitting at home but at the same time it staying at home is also essential for survival. We have to accept the situation rather than denying it. I know it's pretty tough for the players because we haven't seen anything like this before," she said.
Maroof also spoke about the possibility of women's PSL but said there isn't a big enough pool of players in the country to stage the tournament.
"
Definitely we need to play more competitive cricket and PSL is the best channel. But before that, we need to see how many players are we getting for the tournament, which is not satisfying at the moment. We need to make a base for that and then implement it," she concluded.