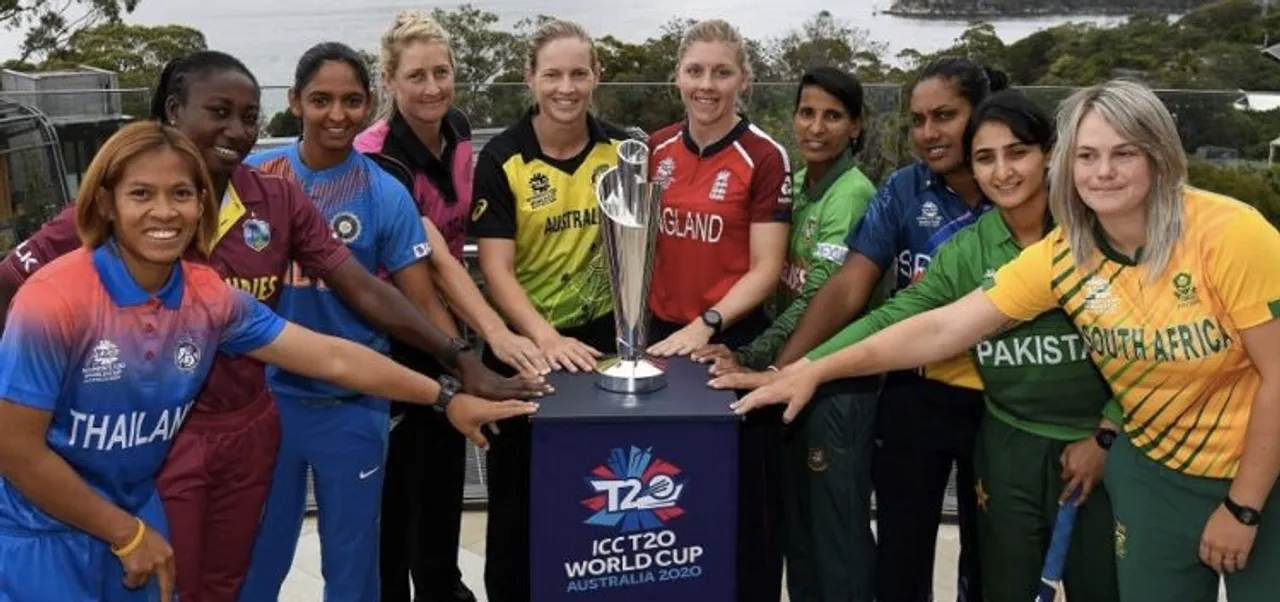 The International Cricket Council has announced the qualification process for the T20 World Cup in South Africa that was recently postponed from 2022 to February 2023. The top seven teams - from those who participated in the 2020 event - in ICC rankings as on November 30, 2021, and the hosts South Africa will automatically qualify for the tournament, and the remaining two spots will be decided through regional qualifiers that are to begin in August 2021.
The regional qualifying tournaments across Africa, Americas, Asia, East Asia Pacific and Europe will see a total of 37 teams participating in the tournament. While Bhutan, Botswana, Cameroon, France, Malawi, Myanmar, Philippines and Turkey will make their debut in an ICC event, Argentina and Brazil return to ICC competition after eight years.
Holly Colvin, ICC Women's Cricket Manager, said that this is an exciting time for women's cricket, especially after the success of the 2020 T20 World Cup. 
"Sustaining and then building on the momentum from February is key and the start of the next Women's T20 World Cup qualifying pathway is a great place to start," she added.
"There is lots to look forward to in the cricket scheduled with 115 women's T20 Internationals due to be played over seven months and five teams competing in their first-ever ICC Women's Qualifier."
ALSO READ: Devastated, but hoping for more opportunities to play in the coming years, says Scotland coach Steven Knox
The teams that top the five regional qualifying events will join the two teams that are ranked at the bottom of the ICC rankings as on November 30, 2021, for the eight-team ICC Women's T20 World Cup Qualifier 2022. 
The team that leads the qualifier points table without winning their regional event will be filling in for the last place in the main qualifying event. 
Scotland will be hosting the European qualifier in August 2021 with France, Germany, Ireland, Netherlands, Turkey as other participants. It will be followed by the EAP Qualifier at Samoa where Cook Islands, Fiji, Indonesia, Japan, Philippines, PNG, Samoa, Vanuatu will be competing for one spot.
ALSO READ: ICC Female Cricketer of the Decade nominees – what the numbers say
The Americas qualifier is scheduled to happen in the United States in September next year with Argentina, Brazil, and Canada as other participants. 
Malaysia will host the Asia qualifiers where they will be competing with Bhutan, China, Hong Kong, Kuwait, Myanmar, Nepal, Malaysia, UAE followed by the Africa qualifiers in Botswana. Cameroon, Namibia, Nigeria, Malawi, Mozambique, Rwanda, Sierra Leone, Tanzania, Uganda, Zimbabwe, and Botswana will be participating in the African event. 
As many as 115 T20Is will be played in the ICC events in the leadup to the global event in 2023. ICC has said that the dates and venues for the regional qualifiers are subject to change based on the COVID-19 situation at that time.