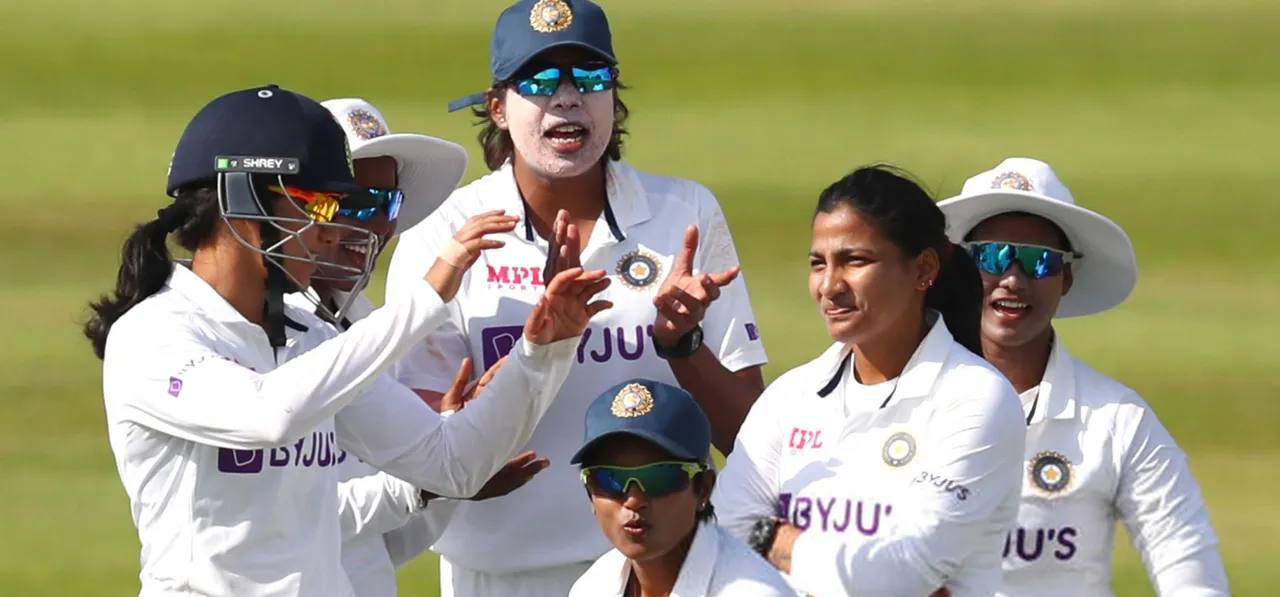 Women's Tests will be one of the top priorities in the International Cricket Council (ICC) meeting scheduled to happen later this week in Dubai. There is a dearth of Test cricket for women and the meeting will most likely see a discussion on how to draw more eyeballs towards the format, as per a report by Cricbuzz. 

With an increase in the number of viewers over the years, the governing body wants to explore the potential audience base that Test cricket can bring to the women's game. Because there are only a handful of countries that have played Test matches since 2010, it seems highly unlikely that the apex body will kickstart with the Women's World Test Championship (WWTC). But expanding the duration to five days could be a potential discussion in the much-anticipated meeting. 

ALSO READ: A case for the revival of Test cricket

Only eight Test matches have been played since 2010 and have featured England, Australia, India, and South Africa. Hence, there is a clear lack of participation from other countries and the meeting might lead to a pathway for the inclusion of more nations.

In addition to that, the council will also analyse the functioning of the Afghanistan Cricket Board (ACB). The return of the Taliban to the helm of the governance in Afghanistan has cast a shadow over the future of women's cricket in the country.

In its November meeting, ICC had appointed a Working Group consisting of Imran Khwaja (Chairman of the Working Group), PCB Chairman Ramiz Raja, Ross McCollum, and Lawson Naidoo to prepare a report on the working condition of the ACB in the wake of the shift in the governance in Afghanistan. It is believed that the Working Group has submitted its findings and the same will be discussed in the meeting.

ALSO READ: Why the last hour of the Ashes Test left us craving for more

After USA's retreat and the return of the Taliban, several members of the government (Taliban) in power have called for a complete ban on women-centric sports. The same had led to demands of revoking Afghanistan's participation in the 2021 ICC T20 World Cup and rescinding their membership.

But as per the Espncricinfo report, ACB officials believe that Afghanistan Cricket shouldn't suffer for something that they haven't done. On the contrary, ICC should wholeheartedly try to look for an amicable solution and bail Afghanistan Cricket out of the crisis.