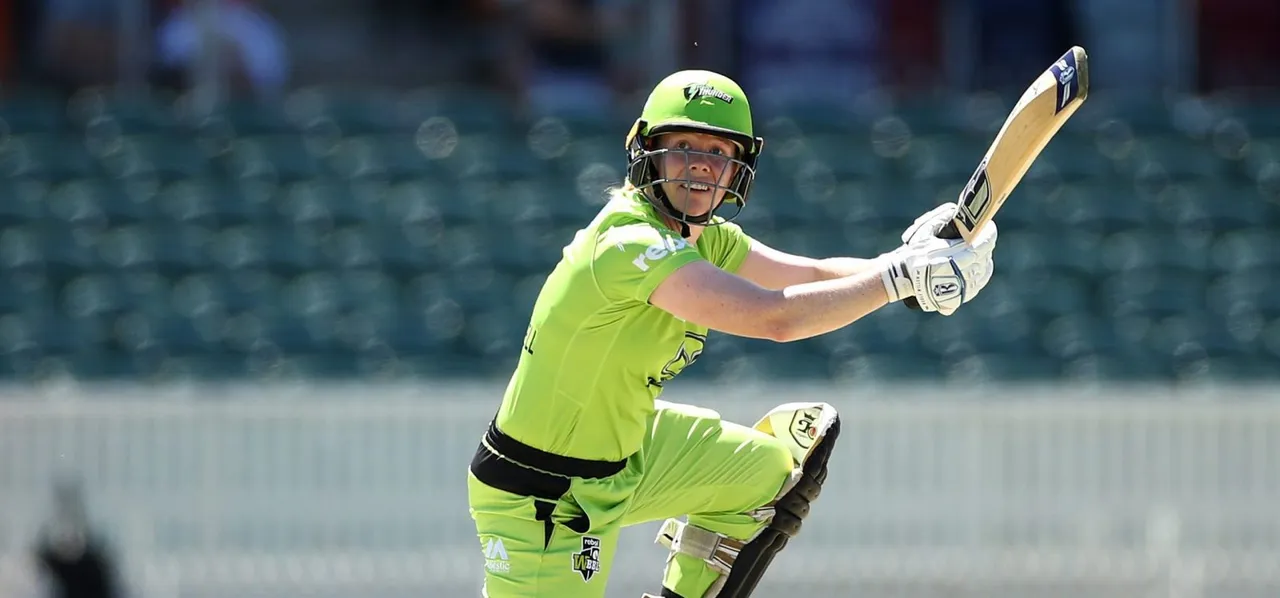 Last week Alex Hartley returned to action, playing a club game for Lancashire, as cricket slowly resumed after the lull imposed due to COVID-19. The left-arm spinner felt the effects of getting back to playing after a layoff.
"It was so strange to have such a long time out of cricket and the finally play after 350 days," said Hartley on
Tuffers and Vaughan
Podcast.
"It was brilliant to get back out there but I have got one very sore shoulder. I couldn't change the gear stick with my bowling arm and had to use my other arm."
The protocols of playing in the post-COVID world involve lesser player contacts, meaning, no hugs and high fives for celebration and ample use of sanitizers, something that Hartley felt was bizarre.
"The strangest thing is after every 20 minutes or after every six overs, the game completely stops and we've to go and sanitize the cricket ball, which is bizarre."
The modified 50-over domestic competition will be played this season and the eight teams will be vying for what is called the Rachael Heyhoe Flint Trophy, the England and Wales Cricket Board (ECB) announced. Hartley felt that it was the best name to have for the women's competition.
"There's no better woman to name this tournament after what she's done to women's cricket," said Hartley, who last played for England in March 2019.
"At the England squad we always used to talk about 'Rachael Heyhoe-Flint… She did this, she did that'. She is such a pioneer. Without Rachael Heyhoe-Flint playing and winning the first World Cup and putting her foot down that women should be allowed at the long room at Lord's, I don't think women's cricket in England would be where it is today."
ALSO READ: The Beth Morgan Interview
https://open.spotify.com/episode/6piGuLzIHGu1bKKHPlbZzm
Hartley, though, was omitted from the list of centrally contracted players last year and found herself in the wilderness, which, she admitted, put her in a flux and she harboured thoughts of quitting the game for good.
"It was one of those times I didn't know if I wanted to play cricket full time anymore. I was like, 'right, I'm going to have six months out and then come Jan-Feb, I'll hit the ground running' and went over to commentate at the T20 World Cup in Australia and that's when I realised I wanted to play again," she revealed.
"I was really worried at one stage that women's sport had taken the backseat. You're watching football come back, you're watching England men come back and you think, 'well, why on earth are England women not playing till September when we can be playing now!'. It's quite a frustrating time but as a player you can understand that men's cricket is where the money is at and you have to sometimes take a backseat."
However, the period also have her time for introspection. Hartley used to be affected by external factors so much, that she didn't focus enough on herself, which cost her. With a fresh perspective, she is looking forward to the domestic season and isn't taken any pressure for her performances.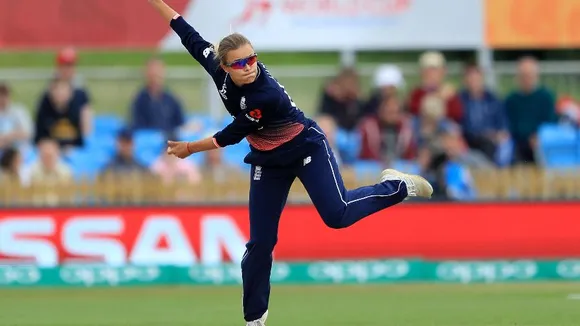 Alex Hartley bowls. © ECB
"There is zero pressure on me, which is really nice," she said.
"Obviously, I want to do well but I want to enjoy this season and see what happens in the future. Previously, you represent your country and it was the only form of income I had from cricket, because women's cricket wasn't professional. You make it to England and quite suddenly you go from wanting to play for England and representing your country to going, 'I don't wanna lose my job'."
"It then becomes you have to do this, you have to play well and there are other left-arm spinners coming in, (who are) going to take my job. It affects your performance. I started performing badly because I was too busy concentrating on everyone else and the worst-case scenario happened."
With renewed vigour, Hartley is all set to play for Thunder in the Rachael Heyhoe Flint Trophy, that is slated to begin on August 29.