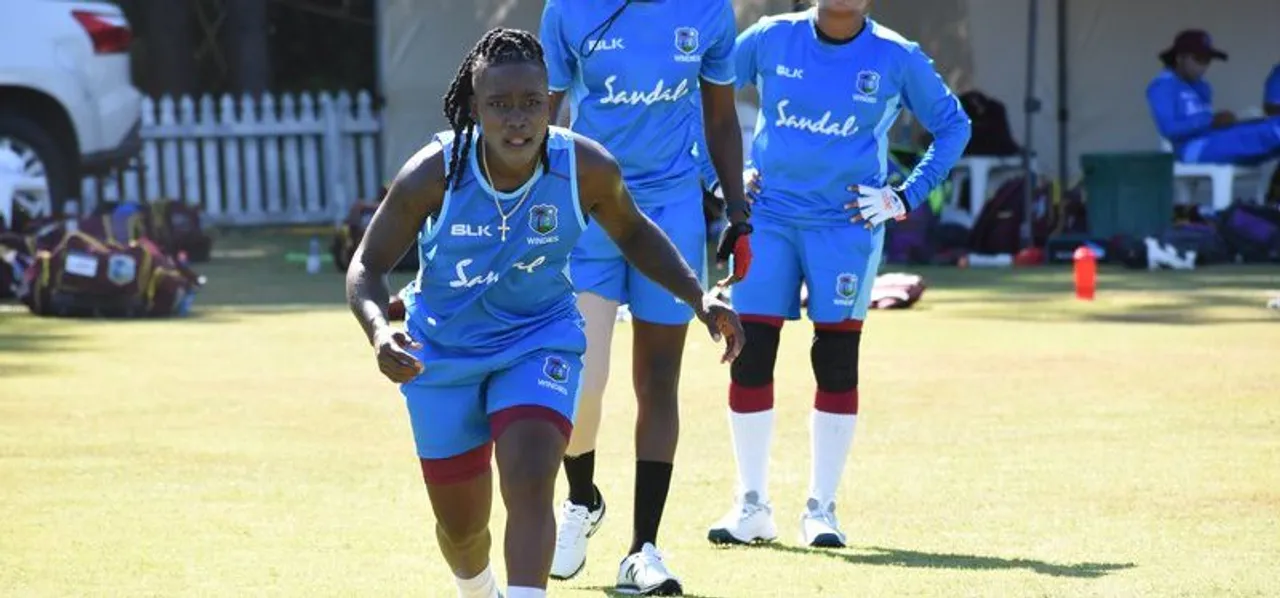 Coming back from an injury is always difficult, especially after undergoing a surgery. For West Indies allrounder Deandra Dottin, the period was definitely exhausting but she prayed to God asking for strength to get over and be on the move once again. "I've been praying a lot, as well as having conversations with my best friend Merissa Aguilleira (now retired former West Indies skipper)," Dottin told Women's CricZone from Australia.
Dottin, who calls herself "World Boss", injured her right shoulder last year and had to undergo surgery in June, and didn't play since then until the practice games against Pakistan recently. She then worked her way through rehabilitation, hitting the hard yards on the road to recovery and is now happily back onto the field, with her teammates, the place where she belongs. 
ALSO READ: Dottin named in Windies T20 World Cup squad
"The main area I have been working on is my fitness. After the surgery and not being able to do anything made me a bit slow and lazy for a short period. So I prayed about it and asked God to give me the strength to get over this and to be on the move again," added Dottin, the most capped T20I (110) player in the current squad.  
The 28-year-old Dottin revealed that she felt like giving up the game at one point in time during her rehabilitation. "When I found out what was really the problem and how long I need to recover and stuff like that, it didn't hit the spot at that time but after the surgery, it was quite depressing, it was really hard," Dottin, who used to be a track and field athlete earlier, said in an interview with Cricket West Indies. 
"There were times I felt like giving up. I felt like I wasn't going to pass the stage of being fit enough to be in the team. There was one point of time when I felt like I was getting somewhere and then it was like I am not getting anywhere. I have emerged as a person to motivate me as well and have prayed to god a lot asking to give me strength and keeping me strong, and to do the natural things to get back into the team."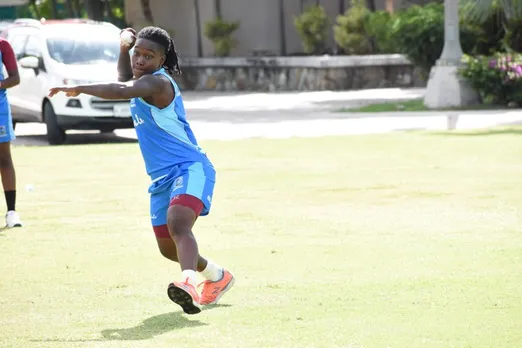 Deandra Dottin throws a ball during their training session Deandra Dottin during West Indies training session © Cricket West Indies
However, West Indies' performances have gone downhill in the last year, winning just four games out of 15, which included series whitewashes against Australia and India. And this came after Dottin & Co. reached the T20 World Cup semifinals in 2018. But the Barbados-born girl is confident that West Indies will come good in the T20 World Cup starting later this month.
"We have been putting in some very hard work, working on specific areas that we think we need to improve," said Dottin, who played a crucial role in West Indies' T20 World Cup title triumph in 2016. "The team is in a winning mood. That hunger and fighting mood to never give up, that's what we came to Australia with and we are not leaving without the title."
Dottin, who had scores of 28 and 18 in West Indies' victory in the two unofficial practice games against Pakistan, is happy with the preparations ahead of the mega event and feels that the two official warm-up games against Australia (February 15) and India (February 18) are enough for them to get the combinations right. "I think those matches are just enough for us as we also have two official warm-up matches before the start of our first group game against Thailand," concluded Dottin.