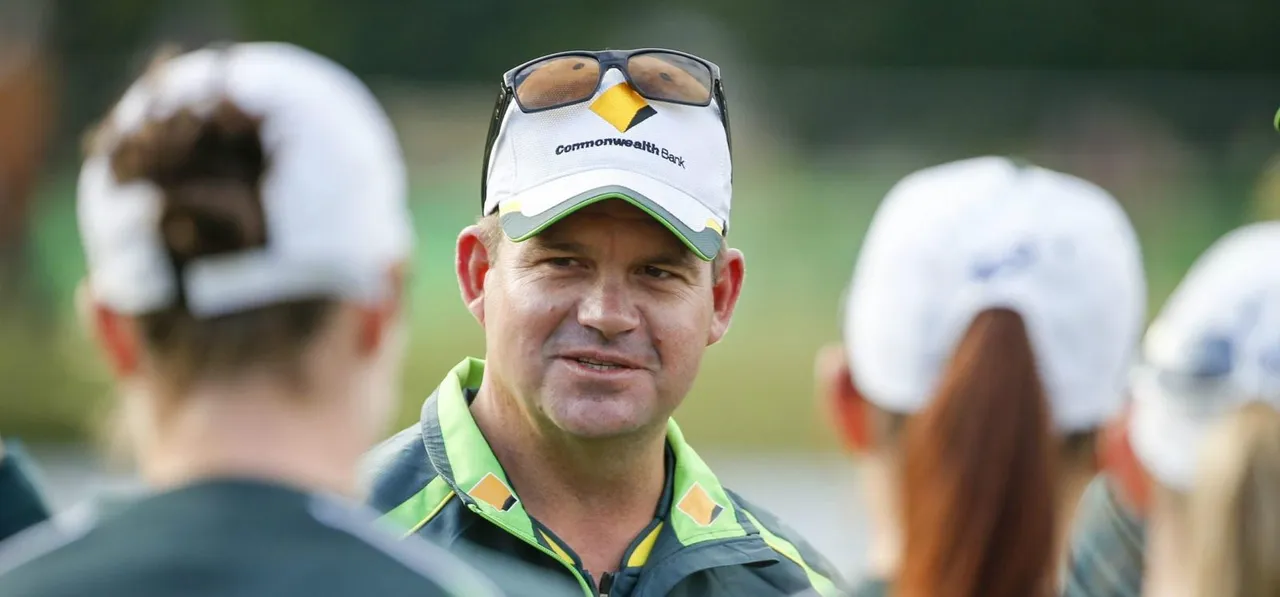 The Australian team has landed in Malaysia for their three-match ODI and three-match Twenty-20 series against Pakistan. Their coach Matthew Mott spoke to Cricket Australia, discussing the team environment, their aims for the tour and their young-guns.

Regarding the environment in the squad, Mott said, "(It's) pretty good. We had our team meeting this morning and it's just about adapting to the conditions. Obviously different temperatures to what we just played in the last series against New Zealand so, a lot of our stuff is about our management, heat policy."

"I think it's a series we've looked forward to for a while now. No one else in our team has played here or coaches here so, it's all new and exciting. To come up against Pakistan, should be a really good series."

For the team, the conditions are fairly unknown, as is the opposition as the two do not play against each other often. In such circumstances, there are many variables. On that, Mott expressed, "Yeah, it's a challenge for us. We sort of know most oppositions pretty well but, we do remember playing against Pakistan in the World Cup and they bowled really well, particularly early and gave us a good challenge. We've done a bit of research on their players. By the end of the series, we'll know them quite well because we're playing them in three ODI's and three Twenty-20's. So I think as the series goes on, they'll know us a lot better and we'll them a lot better."

As for what the team is looking to get out of the series, Mott hopes that the team "stays in the moment. I think it's really important that we don't think too far ahead in terms of the World Cup, which is an obvious trap to fall into. It's a great series in its' own right and we believe a lot in the ICC Championship. We want to take as many points out of these couple of weeks as we possibly can and put ourselves in front of a couple of teams around us."

Mott also reflected on Australia coming out as the top-ranked Twenty-20 team in ICC newly launched Global Twenty-20 rankings. He said, "I must admit we were a bit surprised to be number 1. We know we've started to turn things around and play pretty well... we're excited to be number one. The challenge is to stay there for a bit of time and there is no better time than the Twenty-20 World Cup. Obviously highly awaited points in that tournament so, we'll be playing against the very best teams and we'll get a good gauge of where we're at by the end of the tournament. It's nice to be number one but, it will be a challenge for us to cement that spot." Australia need to win all three Twenty-20's against Pakistan to maintain their position at the top of the ladder.

Australia have a couple of youngsters named in their squad. For Tayla Vlaeminck and Georgia Wareham, this will be their first overseas tour, while it'll be Sophie Molineux's second. About these up-and-coming talents, Mott commented, "It's been great for them. Getting to spend time with the group and play a little bit. Tayla's the one who hasn't had a game yet but, I'm sure she'll get a game... We can see her playing a big role, not just in this series but potentially in the Twenty-20 World Cup. She brings something different to the table in terms of her pace and bounce. It's something we've been looking for for a while so we're very keen to see how that works out. The others guys have fitted in seamlessly and played really well."

"Georgia already looks the part. She's contributed to the field as well which has made a really good difference for us, in terms of what she brings to the table. She's already one of the better fielders. She's exciting and she's also on tap with the bat."

"Sophie really stepped up in the absence of JJ (Jess Jonassen), really took on the mantle of the front-end bowling, which she hasn't done domestically. Her middle and back-end were as good as anyone going around. She's exciting where she's taking her game as well."

In terms of where the team needs improvement, Mott identified fielding. "That was one area I identified where we just need to tidy up on. I think our fielding wasn't at the standard we demand of each other so, that's certainly a focal point going into this series."

"I think the players are very adept at dealing with it now (transitioning from ODI to Twenty-20's). I think the games aren't dissimilar. We talk about playing the same type of cricket. It's just for longer, I guess." The Australian team has stressed upon the brand of cricket they want to play, which is aggressive. The ODI series will help the middle order batters get some time out in the middle to "find their feet before they have to go too hard" in the World Twenty-20.