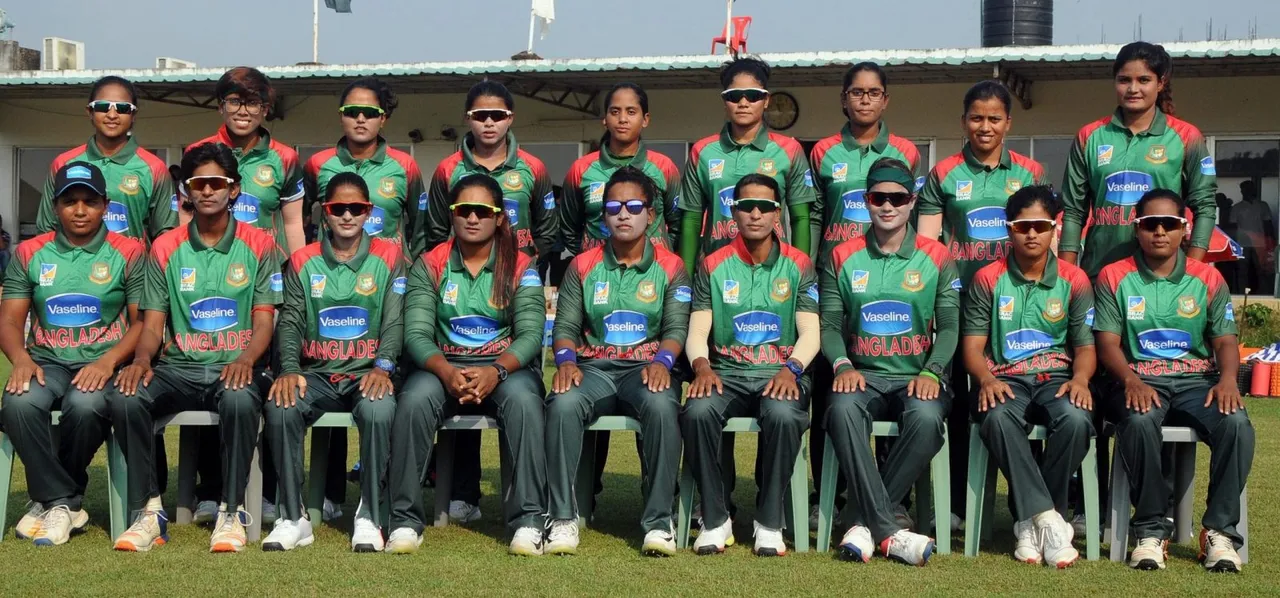 Bangladesh is all set to play the World T20 starting from November 9 in the West Indies. The team is leaving for the West Indies on October 23. They are travelling early there to adapt to the conditions ahead of the tournament. Prior to the mega event, they will face Ireland on November 4 and Pakistan on November 6 for the two warm-up matches. Their campaign will start against the West Indies on November 9 in Guyana.

Talking about that, Bangladesh T20I captain Salma Khatun said the presspersons, "We are going there 10-12 days ahead to adapt to the conditions as we are not aware of the Caribbean conditions. I hope we will be able to give our best."

Bangladesh's road to success includes a bilateral series win in Ireland, a historic Asia Cup campaign where they defeated India twice including the final and the successful tournament in the ICC Women's World T20 Qualifier in the Netherlands. All these victories gave them the much-needed confidence of their ability which was required to.

Though they couldn't perform well in the recently concluded Pakistan series as they lost the T20I series by 3-0 (one match was abandoned), but bounced back with an impressive win in the only ODI. Khadija Tul Kubra's six-for made the winning foundation for their victory in the ODI. Later to the series, they attended a day-night camp and played practice matches against boys' teams there as part of the preparation for World T20.

Bangladesh has a strong bowling attack; the spin attack led by Rumana Ahmed and Khadija Tul Kubra. Talking about them, Khatun told, "Our spin department is very strong and at the same time, our fast bowlers have also done well. Let's see how the pitch behaves for our spinners and I hope we will be able to utilise them properly."

Nazmul Abedin Fahim, the Team manager too is confident about the team's performances. "We have seen the effects of spinners both in South Africa and Ireland. Although those conditions were unlike our conditions, the girls did very well in those places.

"I think West Indies conditions will not be a huge problem for them," he added.