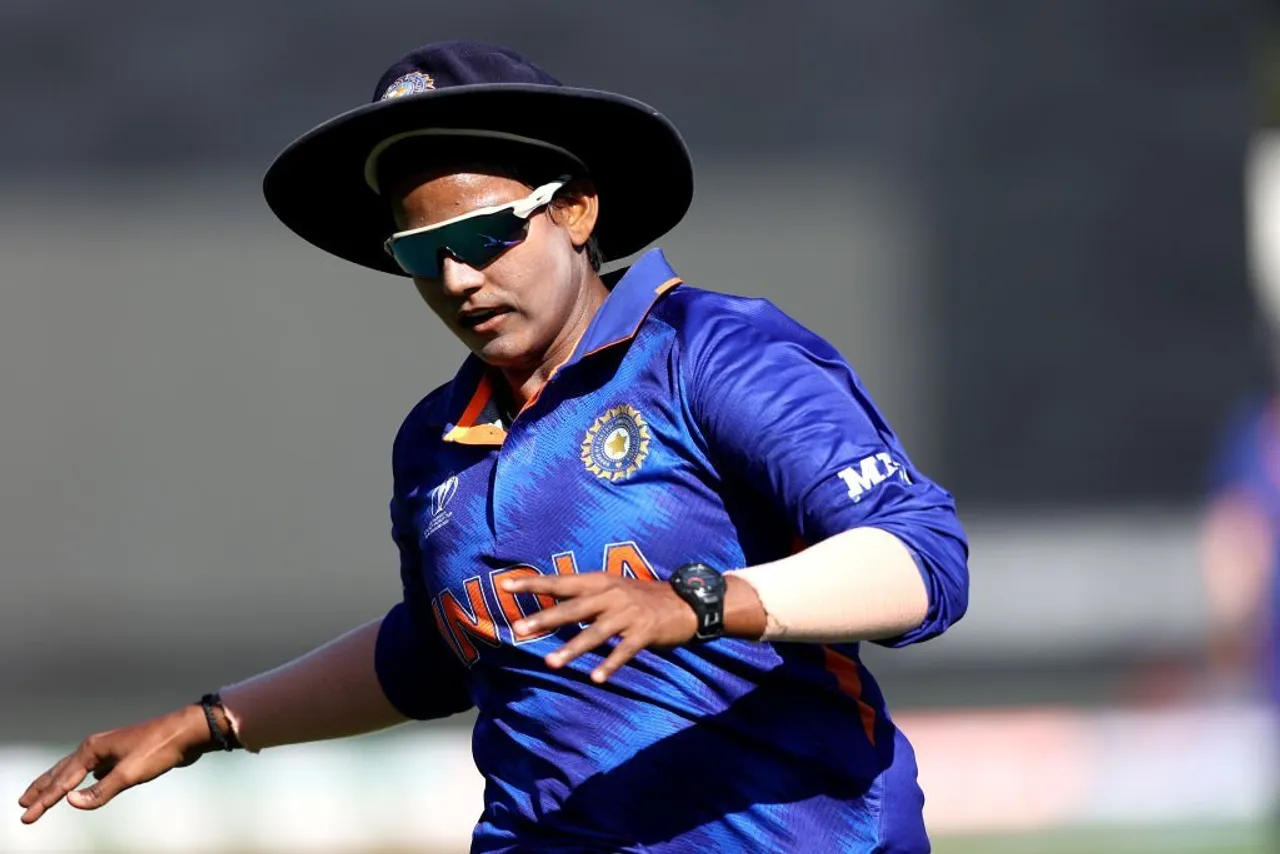 When the
Women's T20 Challenge
was last played in the UAE in 2020, the reins of Velocity were in the hands of Mithali Raj. The veteran batter led the team in both the previous two editions of the tournament.
But this year, there is a change in the leadership role. With no Mithali Raj, Deepti Sharma was announced the skipper of the side. As compared to Sharma, the other two captains - Smriti Mandhana (Trailblazers), and Harmanpreet Kaur (Supernovas) have been leading their respective sides since the start of the tournament in 2018. But Sharma looks fairly pumped in regards to the role and is raring to go.
"It feels amazing to have received this valuable opportunity. As a leader, your responsibility increases to a greater extent; you want to perform really well and take your team forward. I have enjoyed captaincy whenever I have got the opportunity to do the same. I have captained at the domestic level too," said Sharma in a press conference ahead of the Women's T20 Challenge.
The 24-year-old all-rounder has also indicated that she might open the innings for the side and lead from the front.
ALSO READ: Women's T20 Challenge: Everything you need to know about the squads
"I love batting in the top-order as a batter. So, you might see me opening the innings. I feel that you can play a wide array of shots upfront and can take advantage of the fielding restrictions. I have worked on my power-hitting ability and the execution of inside-out shots."
She also talked about some of the players in her side including the swashbuckling batter Kiran Navgire and leg-spinner Maya Sonawane who can play a crucial role in guiding the team all the way.
"Kiran has the ability to hit sixes with ease. I have seen her hitting big sixes during our practice sessions. On the other hand, Maya has plenty of variations up her sleeve, so she will be crucial for us in the tournament. She still needs to work more on her control as a leg-spinner," said Sharma.
The Velocity skipper also talked about the importance of such a tournament for the young Indian players who are looking to make a name for themselves.
"A tournament like this (Women's T20 Challenge) brings with itself a lot of opportunities, especially for youngsters. Sharing the dressing room with some of the established international stars can provide you with a lot of learning which you cannot get by playing in the domestic circuit," mentioned Sharma.