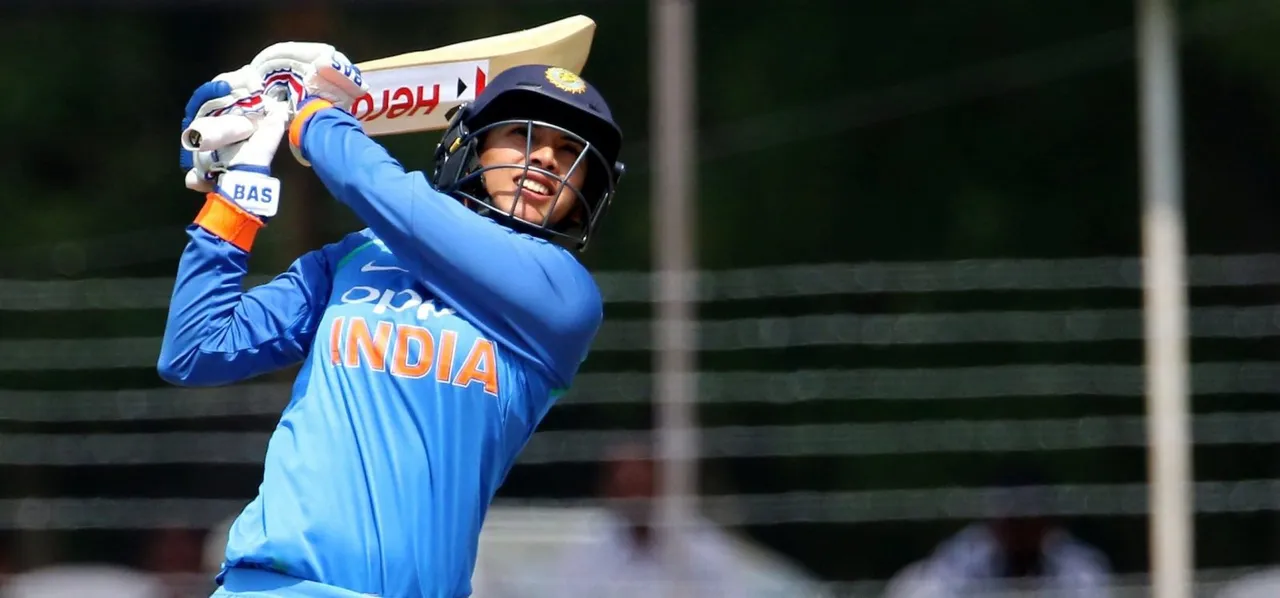 In the first ball of the seventh over of the
chase on Tuesday (March 9)
, Smriti Mandhana pushed one off Ayabonga Khaka towards mid-off and set off for a quick run. Shabnim Ismail stationed there, got to the ball and threw it at the bowler's end but missed the stumps, even as a desperate Smriti Mandhana dived to make it in. A direct hit would have had her. Ismail knew it, Mandhana knew it, everyone knew it.
"I misjudged that run completely," admitted the left-handed opener on Thursday during a press conference
ahead of the third ODI
. "I think that was a bad judge of run. I generally don't take such a risky run. That is something I'll keep in mind… which fielder to target."
Mandhana was on 14 off just seven balls then, hitting two sixes off the pull shot against Ismail in the first two balls she faced in the match. She eventually went on to make a stroke-filled unbeaten 80 off just 64 balls.
"I think as a batter, every run is important and I don't have a set of plan that I need to take singles or hit a four. I just try and play according to the ball and that's the only plan I have, nothing about hitting fours or sixes."
ALSO READ: The disdainful punisher, Smriti Mandhana
The 24-year-old was severe on Ismail, one of the fastest bowlers in the world. Mandhana scored 31 off her bowling, hitting her for four fours in addition to the two sixes. However, against Ismail's bowling partner Marizanne Kapp, who gave away just eight runs in her six overs including a maiden, Mandhana could score only three. 
"They both are the top pacers in the world at the moment and I think the special thing about them is that both are very different in the way they go about their bowling," said the southpaw about the Protea duo.
"One really likes to bounce the player out while the other relies on her swing or seam. It gets difficult to change gears when both of them are bowling. Since the lines and lengths what Ismail and Kapp bowl are different, I just like to react to the ball."
Mandhana, who has played a couple of Tests as well, is excited to don the whites again and is looking forward to
India's return to the format.
It was announced that the women in blue will play the traditional format on their tour to England.
ALSO READ: Lara Goodall has been fantastic, excited to see what she brings in the last few games: Mignon du Preez
"Everyone has spoken about it and I'm no different," said Mandhana, who has a Test fifty to her name.
"The feeling of putting on whites going into bat with probably three slips and a gully – we don't get to see that much. That's a feeling as a batter I used to crave, whenever I used to watch men's Tests."
Mandhana also said that the team is aware of Mithali Raj's impending landmark of getting to 10,000 international runs and added that it will be a proud moment for the team whenever that happens. She also reckoned that the team trusts Jemimah Rodrigues, who has scores of one and nine in the series so far, to come good on Friday.