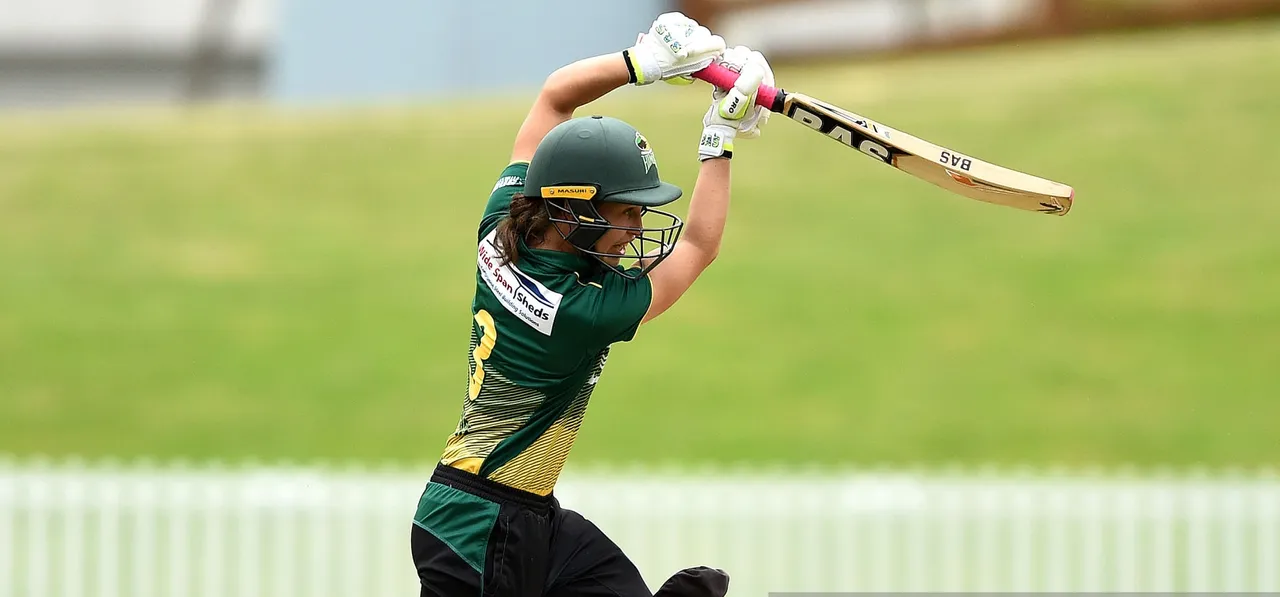 In a major gender pay gap, players who are playing in the Super Smash T20 starting on Thursday (December 24) will be taking home 88 per cent less compared to their male counterparts. At a time when the men receive a base retainer of 27,000 dollars for the season, the 54 domestic contracted female cricketers will get 3250 dollars.
Adding more to that, the male players will get 575 dollars as a match fee while there is nothing called as match fees for women domestically. They will be given 130 dollars for appearance.
Wellington Blaze skipper Maddy Green has termed the numbers 'pretty damning' but supported the introduction of the domestic contracts which started two years ago. "The fact that we are in the second year of our master agreement ... there are specific rules and regulations in place to make sure women's cricketers are looked after is a fantastic step in the right direction," she was quoted as saying to
Stuff.
ALSO READ: Natalie Dodd stars in Hinds' comprehensive win; Frances Mackay headlines Canterbury's thrashing of Wellington
"I have full faith in the Players Association in what they are doing for us in advocating for women's cricket, and women's sport in general." She believes that it will take some time before both men and women get an equal share. "It's not something that's going to happen overnight ... but we are moving in the right direction."
The contracted men have to be available for 52 playing days across formats during the season. In comparison, the women have to available for less than half the number of days. They have to be for just 20 days playing the Super Smash T20 and 50-over Hallyburton Johnstone Shield competition.
It is also to be noted that, the agreement which was negotiated by the New Zealand Cricket Players Association on behalf of the cricketers, the women would receive a payment pool of 4.136m dollars over three years, including increased contract numbers for the national side, and the introduction of development contracts.
ALSO READ: Sophie Devine, Leigh Kasperek to miss Super Smash opening fixture
"We just want playing opportunities, a chance to get out there and showcase our skills," Auckland Hearts captain Lauren Down said echoing Green's comments.  Truly, it's a big step for female cricketers to be able to receive some kind of payment than nothing but there can't be such a huge gap – something which also Cricket Players Association chief executive Heath Mills knows.
"Clearly we need to grow the women's game and work with New Zealand Cricket to increase the overall remuneration package to women's cricket," he said. "We look forward to doing that in a years' time."  The Master Agreement expires in July 2022, and Mills will need to put in a lot of effort to secure a 'fair and equitable' outcome for female players.
The NZC too is happy to have made good progress as far as the women's game is concerned. "... we certainly want to keep growing the game, and we're well aware of the potential to expand the professional side of women's cricket," the Board said in a statement.
"However, this is an evolutionary process, it's not something that happens overnight, and we're confident we'll continue to move in a positive direction when the existing Master Agreement comes up for renegotiation."