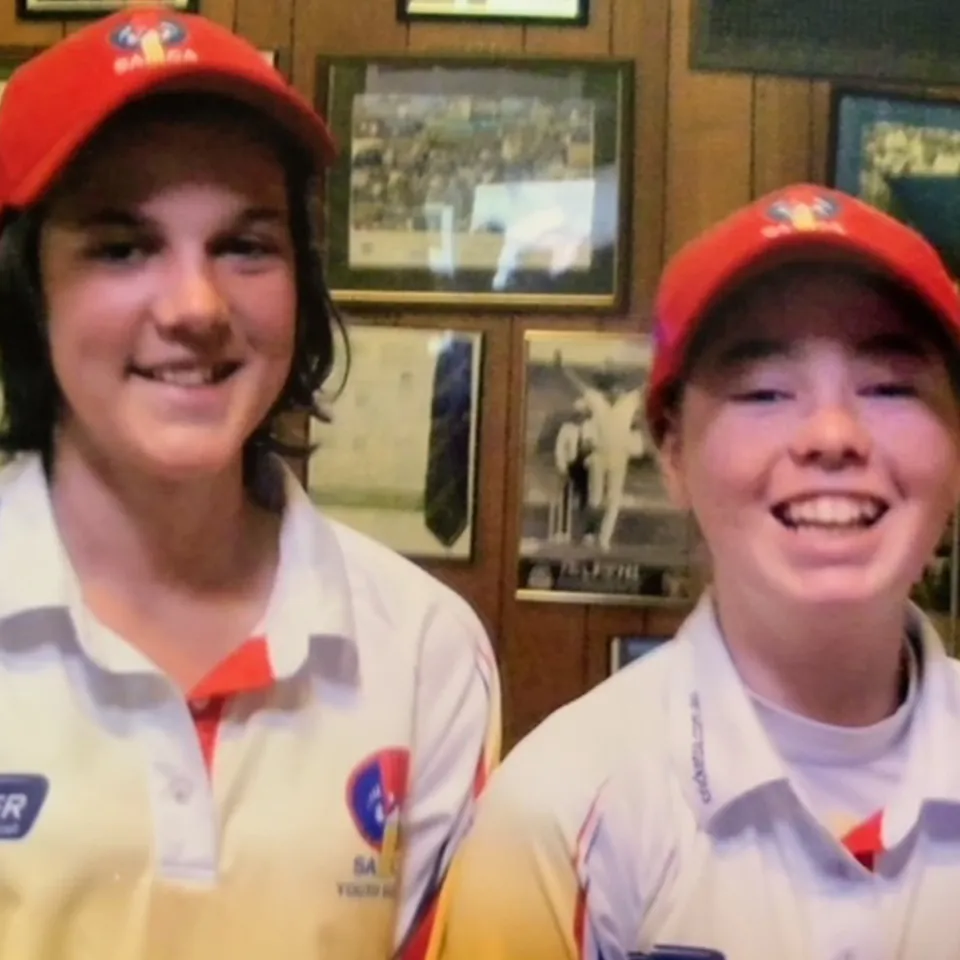 Since the start of 2021, India have played 16 ODIs, winning only four of them. During this phase, they have come up against some tough oppositions. South Africa, England, Australia and New Zealand. Apart from the Proteas, India doesn't have a win percentage over fifty against any of the other three sides. In other words, the team's record heading into the tournament had been dreadful. 
So, when they arrived in Mount Maunganui for their first match of the tournament, the nerves might have been there. What was even more scary was the fact that India was losing too many matches in a similar fashion. Failing to defend totals or not making enough runs to begin with. Well, in general, to win a cricket match, but India hadn't done either of those two things consistently in the last year or so. And, here they were to begin the campaign of what could be the most important tournament in the history of women's sport in India. 
They were up against Pakistan. The arch-rivals. The rivalry which has been the beating heart of the sub-continental cricket culture since the independence of both the nations. But the rivalry in women's cricket doesn't have a similar flavor. India has dominated the proceedings, by a distance. As a matter of fact, the rivalry isn't that old either. The first match took place only in 2005, more than half a century after the first time the two men's teams faced each other. And, India had won all ten ODI matches heading into this World Cup. 
Hence, in the build-up to this match, India were obviously the favorites. And it all started well. Everything was going according to the plan for about an hour and half into the match. India were 92 for 1 in 21 overs, having made a comeback after losing Shafali Verma in the third over. Deepti Sharma and Smriti Mandhana had settled well. Mandhana reached her fifty but Deepti departed with the score at 96 for 2. This is exactly when all hell broke loose. 
ALSO READ: Pooja Vastrakar and Sneh Rana's record partnership gives India winning start
Two runs came from the next two overs. With the first ball of the 25th over, Mandhana departed. Two runs came from that over and in each of the next three overs. Two runs also came in the 29th over, but with the wicket of Harmanpreet Kaur. Three runs came in the over after that, but maybe, it needed some balancing. Hence the next over saw only a run and the wicket of Richa Ghosh. 
Guess how many came in the over after that? Well, it would be a very poor set-up if the answer was not two. But it is. Then there was a maiden over. In the next over, skipper Mithali Raj's struggle ended at nine runs from 36 balls. At this point, India were 114 for 6 in 33.1 overs. In the last 13 overs, India had lost five wickets and added only 23 runs to their total. 
In walked Pooja Vastrakar. A bowling all-rounder with an average of 15.83, who had played 12 ODI innings till then in an international career which began in early 2018, right after the 2017 World Cup. Yet, multiple injuries and lack of regular chances restricted her from playing more than a handful of matches. In fact, had India not looked beyond Shikha Pandey, Vastrakar might not have got a chance to play in the tournament. 
She joined Sneh Rana. A spin-bowling all-rounder from Dehradun, who alongside the team management, is possibly still figuring out whether she is more of a bowler or batter. Having made her debut for India in 2014, Rana had to wait almost one and a half years for another two games. Then there was another gap for about eight months. After that, she wouldn't feature in an ODI for another five years, before making her comeback in England last year. Had this World Cup been played in 2021, as it was originally planned, Rana would have watched it from her home. 
But, here she was with Vastrakar. In the 35th over, Nida Dar bowled two dragged down deliveries, both of which were smashed by Vastrakar to the fence. Suddenly, it seemed things started to change. Rana was yet to join the party as she was struggling to find her own timing, batting on just one off 11 balls. She got the three in the next over and things started to move. 
During the dreadful phase where India lost their entire middle order, the failure to rotate the strike was the most jarring thing. India's issues with middle overs isn't something new, but this was a new low. Not bothered with what had happened in those overs, both Vastrakar and Rana did the most obvious thing. Run between the wickets. 
"Actually, our top order collapsed so we decided to take on the charge and we decided to change and rotate the strike. The pitch was slow so our plan was to focus on singles and doubles at the start," Rana said in the post-match press conference. 
During the 122-run stand, the duo took very limited risks, each favoring one area more than others. Vastrakar scored 40 off her 67 runs in the area right in front of square and just behind it. In some ways, she cut her way to that score. When she was not cutting, she was tapping and running. Rana, on the other hand, got 20 off her 53 runs in front of square. Pakistan did bowl a bit short during this stand. But some will say it was the intent of the Indian batters which spoiled their lengths. 
Their 122-run partnership came in just 96 deliveries. Out of those, 32 were dot balls, which is a significantly low number. They also took 36 singles, 12 doubles and three 3s. 48 off those runs came from the 12 fours, with most of them being risk-free. All of that was done with some smart cricket and both of them had experienced reviving their side, with greater amount of responsibility in the last six months. 
ALSO READ: SWOT analysis: Will India's bowling woes hinder Mithali and Jhulan's swansong?
At the senior women's one-day Challengers trophy 2021-22, the two players led their teams to the final. In one of the matches, Vastrakar scored 96 in a game when she came to bat at 57 for 4. Her side ended on 219/7. In another match, she walked in at 148 for 5 and helped her side finish on 251 for 8. On both occasions, her side won the match, much to the credit of her batting. 
Rana, on the other hand, led her team to victory in a tricky run chase when her side needed about five runs per over with 25 overs to go. She played a knock which helped her side to win. Later on, they won the tournament, beating Vastrakar's side in the final. It is interesting how on Sunday afternoon, when India was in crisis, they found two individuals, who knew how to handle pressure and respond to responsibility. 
"I have known Pooja for a long time and she is very good at rotating the strike. In domestic cricket when she was playing against me and to be honest I was thinking that if she continues to play like this, she will win the final match as well. Luckily, that was our day and we grabbed the victory. However, today we discussed with each other that we are good at rotating the strike and we are the last batting pair. We planned to take the game close and deep," Rana said. 
As India moves ahead in this tournament, they will have a few things to worry about. Vastrakar's injury isn't one on that list for now though. Rana took two wickets with the ball later in the day, to cement her spot further, given she has been in and out of the XI, despite hardly failing since her comeback. There is an issue with the middle-order and its consistency. 
But, for now, the management can feel safe with these two lower-order batters, who might have not been there in the first place, who haven't had a consistent run in the national set-up, who might have been looked at like bits and pieces players by some. But in the match which was closely watched by even fans who don't follow the sport regularly, against the arch-rivals, the duo became the ones who delivered when it mattered the most.