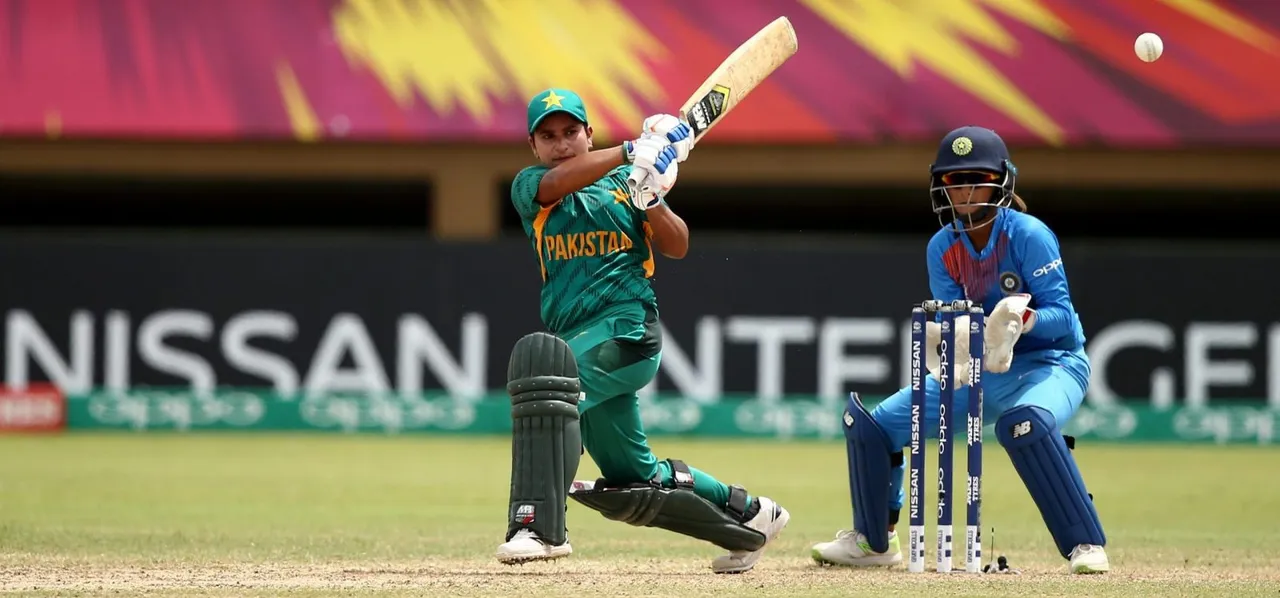 The author was the former coach of Pakistan (2017 to 2019).
I first came across Nida Dar in September 2017. She looked the complete cricketer, but for some reason was not selected for the 2017 series against New Zealand in Dubai. I was brand new – to the country and the setup – so I didn't push her case having only been in Pakistan for a week.
Following the squad announcement, I held one-on-one meetings with players who had missed out and spoke to them honestly about my thoughts on their future if I continued in the role (as coach). It was important for them to know what I thought, and why they had missed out – only then would they truly be able to work on their game and find a way back.
For me, how Nida reacted to her axing underlined her champion qualities. Where it would have been easy for her to walk away and sulk for a while, and also avoid talking to me at all, she showed up and had an honest discussion with me. She wanted more than anything to come back, and believed I could help with that.
The first question she asked was, "Do I have a future with Pakistan?" Immediately, I thought 'I like her attitude!' Some people said Nida was far too confident – maybe a little 'overconfident' – but I saw it as genuine belief in her own ability and a real hunger to return to the squad. She was basically saying, "I want to be part of this team and I need you to tell me how I can do it."
ALSO READ: "Proud" Dar looks forward to the beginning of a new era
During our discussion, I suggested to her that perhaps her fitness could be better, but she offered a lot with the bat and ball. In no way, in my view, was her future with Pakistan over. She had a clear path back if she worked on those facets of her game.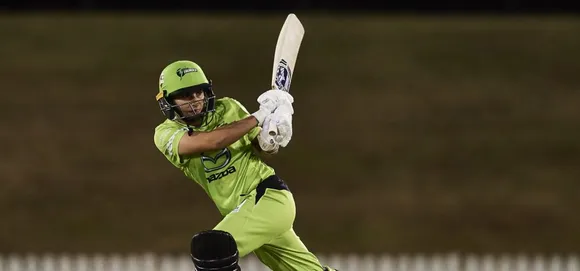 Nida Dar in action for Sydney Thunder. © Getty Images
Two years on she is a star – possibly one of Pakistan's biggest. While some may think she has become too big for her boots and needs to be knocked back to size, I believe she is one of Pakistan's best T20I players.
The facts are that Nida Dar worked hard. I walked in a day after our meeting to find her bowling to Umar Gul - she was so determined to be the best she could be. There was even one time when she trained for eight hours in the day – her session including only a 30-minute lunch break!
Over the course of my association with her, we worked on a few things with her bowling. Her front arm was a bit lazy and she was not getting up and over her front leg. With the bat, Andy Richards, former batting coach, did a lot of work on her technique and taught her about hitting from a stable base. As coaching staff we encouraged her to be herself – strut her stuff and own the game. It was what allowed her to perform at her best – when she was free and focused on the job at hand. Nida is a fighter, but generous to a fault and as caring as they all are.
We talked a lot about expressing herself and having a 'score runs' mentality. She understands the game and is a great leader when given a clear role in the team. The worst advice to give a player like Nida is "stay at the crease". It's something I started to hear a lot of towards the end of my time with Pakistan.
ALSO READ: 'Munster' Muneeba ready to take the world by storm
Nida is someone who needs to be scoring 20 runs from 10 balls. Her 50 from 20 balls against South Africa (in Benoni last year) is how Nida plays. She shouldn't be expected to change that – at least not in T20I cricket. If Pakistan are going to be successful at this T20 World Cup they need her to play without fear. In Nida, they have one of the best T20I batters in the world, a real match-winner. She can change the course of the game in a matter of six balls – I only hope they use her wisely.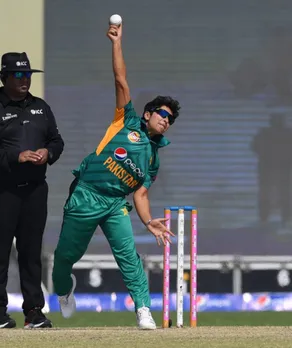 Nida Dar worked incredibly hard to make her way back into the squad. © PCB
After the series against South Africa in May, where Nida blasted 192 runs in five T20Is at an average of over 38, including two half-centuries, Sydney Thunder came knocking at her door. The Women's Big Bash League club were impressed with what they had seen and believed she would fit perfectly into their group. The deal was done behind closed doors, and in October – when the official announcement was made – Nida became the first player from Pakistan to feature in the WBBL.
Through that tournament, I kept in constant touch with Nida and Trevor Griffin, head coach of Thunder. She performed admirably for Thunder – a standout with the ball – which was great for her development. However, Nida's performances in the WBBL aside it was the fact that Trevor said Nida was great to work with, and she was great off the field, make me so proud as a coach. No matter what the performances are on the field, you know she was flying the flag for Pakistan.
I have no doubt, that with the experience she gained through that tournament, Nida will be one of the standout performers for Pakistan in the World Cup. She will need to step up with both bat and ball if they are to have a chance of causing a few 'upsets'.