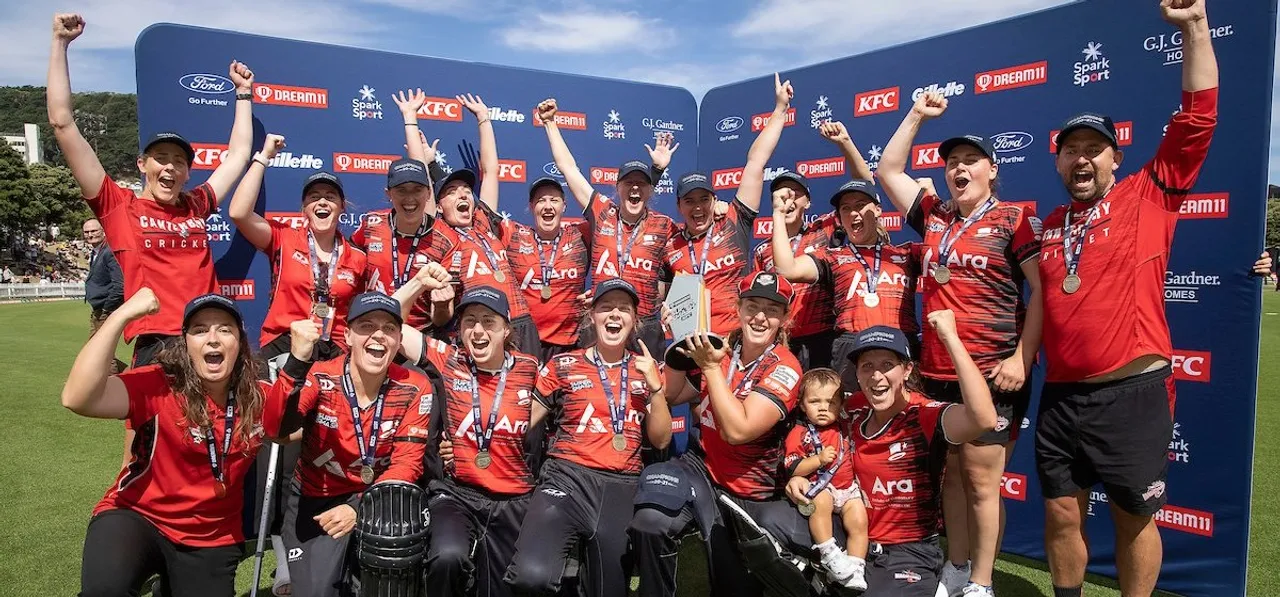 In sport, belief is often everything.
"To perform to your maximum you have to teach yourself to believe with an intensity that goes way beyond logical justification," former manager of Arsenal, Arsene Wenger, once said.
It was that irrational optimism that Canterbury Magicians drew on against Wellington Blaze in the
final of the Super Smash
at Eden Park on February 13.
As Amelia Kerr scythed through Canterbury's middle order with a series of googlies, the belief should have been sucked right out of the Frances Mackay-led side. When they lost their sixth wicket in the middle of the 14th over with only the bowlers left in the shed, they should have accepted their fate as being second best on the day. Although 66 needed off 39 balls wasn't impossible, the odds were heavily stacked against the visitors. There was no way they could come back from this - not with the younger Kerr and Devine each still having an over up their sleeves. A victory from here felt beyond the realms of possibility, even for the most optimistic person…
"To be honest, after Amelia's hat-trick, I don't think too many people believed that we could really do it," Rhys Morgan, Canterbury coach told 
Women's CricZone. 
"We were gone, dead and buried…."
With her side staring down the barrel, Lea Tahuhu prepared to make her way out to the middle to face the music. In her previous three innings she had scored a sum total of 16 runs off 15 balls with one boundary - not a record that inspires much confidence at all. However, before she trudged out to the middle, the team's dwindling hopes pinned on her broad shoulders, Morgan whispered a message that sparked something.
What resulted was a whirlwind innings that caught Wellington completely off guard. She smashed an unbeaten 38 off just 20 deliveries - including three massive sixes - and shared a 66-run stand with Kate Ebrahim (45* off 40) to take Canterbury home with three balls to spare.
It was a win built on that illogical belief, fuelled by a sense of freedom that Morgan helped instil in the group after what had been a difficult last season.



Stepping up when your team needs it the most! @LTahuhu was on with the bat for @CanterburyCrick's Magicians in the Grand Final at the @BasinReserve. The @WHITE_FERNS rep delivered a Dream11 GameChanger performance in Wellington 💥 #SuperSmashNZ pic.twitter.com/mazLh7fAwj


— Dream11 Super Smash (@SuperSmashNZ) February 16, 2021
***
In 2019-20, the world was without a pandemic. Australia were without their fifth T20 World Cup title. Georgia Adams was without a retainer contract. Shafali Verma without over 100,000 Instagram followers. And Canterbury Magicians were without a title.
A team used to challenging for the top spot finished the domestic season battered and bruised and largely worse for wear. They had been without two of their best batters, Amy Satterthwaite and Ebrahim - both off on maternity leave - and had the services of lead seamer Tahuhu only for a small part of the season.
Over the course of 20 games, they managed only seven wins - five of which came in the Hallyburton Johnstone (HBJ) Shield, New Zealand's premier 50-over competition. They were consequently smashed through the T20s, finishing at the very bottom of the table, with only two wins in 10 matches.
It was a difficult time, no doubt. Belief was scarce and success hard to come by.
Over in Wellington, Morgan watched the Magicians implode several times. Despite their poor results, he had seen enough to know they had plenty of skill to work with. Excited by the talent on their roster, Morgan applied for the position of head coach the following season, and  began his tenure on September 1, 2020. Keen to "make a real difference" he quickly identified one of the first things that needed to be improved.
ALSO READ: Brooke Halliday and Fran Jonas – who are they?
"There was just a real lack of belief in what they could do," Morgan said. "I think people are really quick to tell you what they can't do, but they are very slow to tell you what they can do. When I started in the role, I talked to the team a lot about the fact that I wanted to hear more about what they thought they could do.
trying to instil a little bit of belief in their own ability; because from the outside perspective looking in I certainly knew that they had more ability than what they were showing, and it was really important that they started to believe that, they wouldn't really turn results around until that happened."

What helped Morgan's cause were the return of of Ebrahim and Satterthwaite, and Tahuhu's availability for the entire season. He acknowledged their influence on the remainder of the squad and how they banded together in an effort to help the team move forward from the disappointment.

"I think I've been very, very lucky with this group of women in that I've got some pretty influential players. I talk about our captain Frankie Mackay and some of our senior players like Amy Satterthwaite who I think are pretty content with where they are in life and they just want to get better as individuals, which is rare at point in their careers."

"They are really passionate about playing for Canterbury, and with the season the team had, I think they were just open to new ideas. <…> So, the timing for me was perfect. I came in with a little bit of a fresh set of ideas and how things should be done and they were certainly open to listening to , provided of course, there was some reasonable explanation behind those ideas."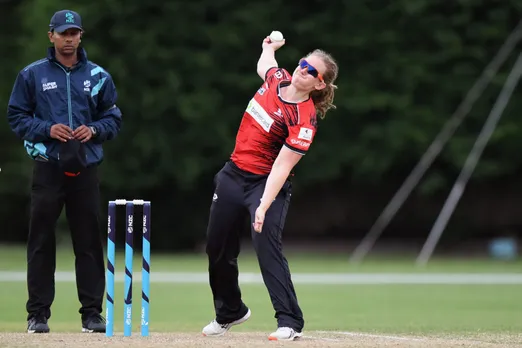 Frances Mackay's leadership and tactical awareness played a massive role in Canterbury's success. © Getty Images

Morgan's next task was to make sure the other players in the squad were also continuing to grow and develop. His focus was to create a pool of players who were all able to contribute to the success of the team. In his quest, skipper Mackay proved to be a great ally.

"There was certainly a lot of development work that went in . And also a lot of work from Frankie around how best to use these players," he explained.

"I suppose from a relationship of captain-coach, Frankie and I have… We have some fierce battles around the best way to take this team forward, but we respect each other's opinion a lot and we were able to come to some really good solutions to problems that may occur."

"Frankie is an outstanding tactician of the game, and she cares deeply about Canterbury. She really is motivated by not just Canterbury doing well, but players from Canterbury doing well as well. She wants to put players in the best positions to do well; sometimes to her own detriment. I think she can overthink her own game at times, but that's a skill in itself in what she can bring to the team in terms of her level of thinking around the game."

ALSO READ: The Tazmin Brits story – from near-fatal road accident to series-defining performances

With a core of well-established senior players, all of whom brought different skills to the table, Canterbury got off to a promising start in the Super Smash that began in late December. While Mackay, Satterthwaite, Tahuhu and Ebrahim formed the engine room of the side, the younger players held their own, making crucial contributions when called upon. All seemed hunky dory until they came up against Sophie Devine whose 26-ball 59 allowed Wellington to chase down a sub-par total of 118 in just 13.2 overs.

Morgan admitted the side were somewhat "spooked" by Devine's record-breaking 36-ball ton against Otago just a couple of days before, and that resulted in some rather chaotic plans. However, a couple of weeks later when they came up against the defending champions in their own backyard, Mackay and co. knew exactly what they wanted to do - they were determined to take the aggressive option.

"Our plan - for want of a better term - was that we wanted our best bowlers to bowl to their best batters," Morgan chuckled.

"It was simply going back to more of an orthodox field, looking to attack the stumps, and when we couldn't attack the stumps, to attack the upper half of the body. That was really as complicated as we got."

The plan worked perfectly, with Tahuhu – who bowled some terrific short balls to the New Zealand skipper - dismissing Devine in her third over of the day - caught at slip for an 18-ball 15. Canterbury restricted Wellington to 132 before Satterthwaite (71*) and Natalie Cox (48*) steered the visitors home.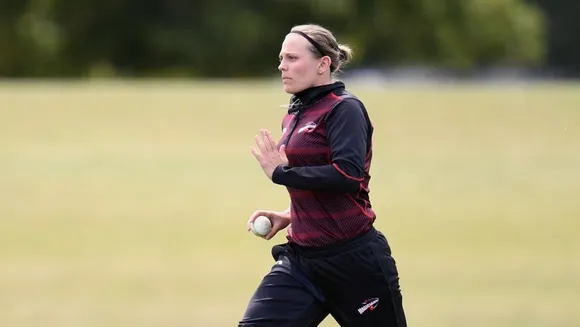 Lea Tahuhu's availability was a massive boost for Canterbury. © Getty Images

The win ensured Canterbury of a top three finish, allowing them a bit of breathing space in their last two games. What they didn't expect was for Otago Sparks, who were languishing at the bottom of the table, to give them a fright. Luckily, despite playing their "worst game of the season" Canterbury pulled off a heist.

Morgan admits that while the hiccup wasn't planned, that game helped inject a great deal of belief within the side. They trusted that they could get the better of any opposition in any situation. In hindsight, he said, it was the perfect preparation for the final.

" put us under an enormous amount of pressure and we somehow came out on top in that," Morgan said of the three-run win over Otago. "We probably had a little bit of luck on our side, but at the same time that pressure went on our players in the field and with the ball and responded really well. And I think that, in a way, even though we played badly, it built a little belief that we could dig ourselves out of some trouble should that trouble occur later on."

Having earned a spot directly in the final, Morgan recalls that there was a quiet sense of satisfaction among the players, having completely turned the tables after a horror 2019-20.

"We were pretty relaxed heading into that, and I think probably safe in the knowledge no matter the result from the final - as much as we really did want to win it - we were pretty proud of where we'd come from in terms of what the team had done over the previous 12 months."

ALSO READ: RHF Trophy to begin on May 29; New domestic T20 competition announced

The final itself was a rollercoaster of emotions, with Wellington in the driver's seat for most of the match before allowing Canterbury to steal away the advantage. Cruising at 100 for 2 in 14 overs when Devine was dismissed, Morgan believed Canterbury would likely be chasing close to 160 with Tahuhu and Mackay only able to bowl two of the remaining six overs. However, the 'Mighty Mags' found an unlikely hero in Satterthwaite, who closed out the innings with a wily spell of 4-0-13-3 causing the defending champions to collapse to 125 for 8.

While Canterbury were happy with their work in the field, Morgan knew the chase wouldn't be easy. With six international level bowlers - Devine, the Kerr sisters (Jess and Amelia), Leigh Kasperek, Maddy Green and Thamsyn Newton - at their disposal, Wellington had plenty of experience (and skill) to call upon. When they made early inroads, sending back Satterthwaite for a duck, Canterbury had their backs against the wall.

But Morgan had taught his players to believe…

"Obviously them getting Amy Satterthwaite early, they would have had a lot of belief at that point. But like I mentioned, one of the things that we worked really hard on is our own belief and that was really tested after Amelia's hat-trick. But there was still an element of pride in terms of our performance and saying let's just take it as deep as we can and as long as we can."

Cue the arrival of Tahuhu - Canterbury's magician.


***


"Well the coach actually came up to me and said I'd rather you be bowled out for 70 than lose by 10 (runs)," Tahuhu said after her player of the match performance.

Much of the pre-season talk within the Canterbury squad was about being willing to take on the game and be aggressive. Morgan's assessment of New Zealand women's cricket, was that most of the top players were "playing with a bit of fear" - worried about the consequences of getting out and how it would impact the team.

"They're actually neutering their own natural ability by doing that," he said.




BANG 🔥 pic.twitter.com/2DcMPuE6Bq


— Canterbury Cricket (@CanterburyCrick) February 5, 2021



Morgan was keen that his charges find a way to rid themselves of that fear. As coach, he made clear to the players that if they failed taking the aggressive option, they wouldn't be berated. He encouraged them all to find another gear, and was particularly pleased that the senior group led by example.

"We at Canterbury, we are certainly not the finished article, but we talked about it (playing without fear) a lot and it was really, really pleasing to see the way Amy played the whole competition - which was without fear and looking to take the fielders on. She's doing that in order to further her own game for the top level, but it was also with the view that that's the best way for her to dominate games for Canterbury as well."

" Frankie, as I mentioned before, she can sometimes overthink her own game. But I was really proud of the way she actually approached her batting in this tournament where it's been right outside of her comfort zone, which is almost not to think," he chuckled. "As an opening batter in T20, it was to go out and try and be more aggressive and think less about the consequence of that role. It was a real battle for her to be able to do that, but I thought that she made a really good fist of that throughout."

ALSO READ: WCZ Cricket Cuisine Issue-5: Uncertainty over India's return continues

So, in the final, when Tahuhu admitted to being told by Morgan to take the aggressive option, it came as no real surprise. Even in a high stakes game, he saw an opportunity for his players to continue to improve. It was an opportunity to prove to themselves that their belief was not misplaced.


***


On the back of the team's success, the pair of Mackay and Ebrahim forced their way back into the New Zealand squad for the series against England. While Mackay has been named in the ODI side as the lead off-spinner, Ebrahim finds herself in the T20I team.

Thrilled with their success and its likely impact on the younger Canterbury players, Morgan lavished praise on the pair, hailing Ebrahim's return in particular.

"The work that she's (Ebrahim) done - and I'll mention Amy Satterthwaite in the same breath here - to come back from a year off on maternity leave, I don't think it can be overstated how hard that actually is. There's stories of many mums saying how hard it is to go back into the workforce and go back to their old jobs after maternity leave, not just from a physical standpoint, but also an emotional and mental standpoint as well - it is quite difficult."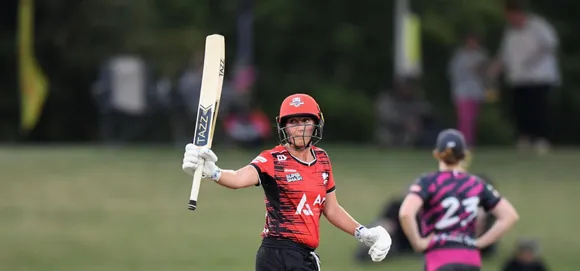 Kate Ebrahim was recalled to the national side after a splendid Super Smash season. © Getty Images

"But to go back and play high level sport where the demands on the body and the demands on your mind are so great, I think it is pretty easy to gloss over what those two have achieved from doing that. Amy and Kate are now back playing international cricket as mums with children at one year or less. I think that's a testament to how hard they work and also how much they want to play for their country," he said.

Now as the trio of Supermums – Ebrahim, Satterthwaite and Tahuhu - prepare to face England, Morgan and co. will need to find a new set of heroes going into the second phase of the HBJ Shield. Canterbury, currently placed second on the points table with five wins in six matches, will face table toppers Central Hinds in their first game back on Saturday (February 20).

While Morgan accepts theirs will be big shoes to fill, he sees it as an opportunity for the other players to make a case for themselves. He adds that the confidence gained from "regular good results" in recent times should hold the players in good stead.

And then of course, there is also that irrational belief that envelopes the team.