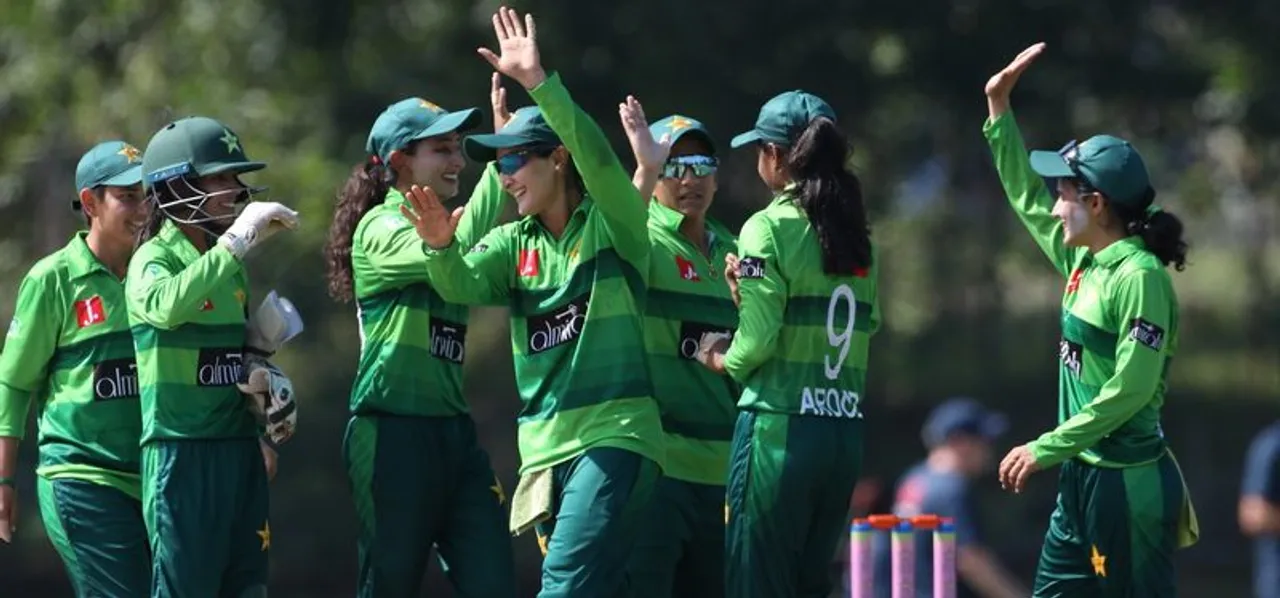 Pakistan's players said that the
online fitness tests
that were recently conducted was refreshing and they were excited as well as nervous because of the unchartered territory they were getting into.
"We were nervous as well as excited because we didn't know how it will pan out and be carried out," said Kainat Imtiaz in the Pakistan Cricket Board's podcast.
"Our trainer gave us fitness drills regularly which helped in preparing. We worked at home but harder to get our fitness levels up."
The players were guided by the trainer throughout and that was helpful, said Sidra Nawaz. They were suggested methods to work on their fitness based on equipments and facilities available at home.
Recently, the players had
an interactive session
with Wasim Akram and Babar Azam, where they talked about the game, strategy and more.
ALSO READ:
On-field calmness, off-field poise: Sana Mir, my real life hero
"PCB has done well to keep the players engaged by conducted online tests, online interactions like the ones with Wasim Akram and Babar Azam," said Nawaz. "This is good in the way that we're not away from cricket. Even if we are not playing, we're together and talking and understanding the game."
The online tests and the fitness tests received a big thumbs up from Nawaz as well as Javeria Khan.
"It is everyone's responsibility to get ready for tests by preparing at home instead of the grounds. Hope that we continue where we left off," said Nawaz.
"There is a motivation to maintain fitness levels because we've to still stay fit," said Khan. "Our fitness levels should be such that it should help us overcome any shortcoming that we may have with our skill-sets."