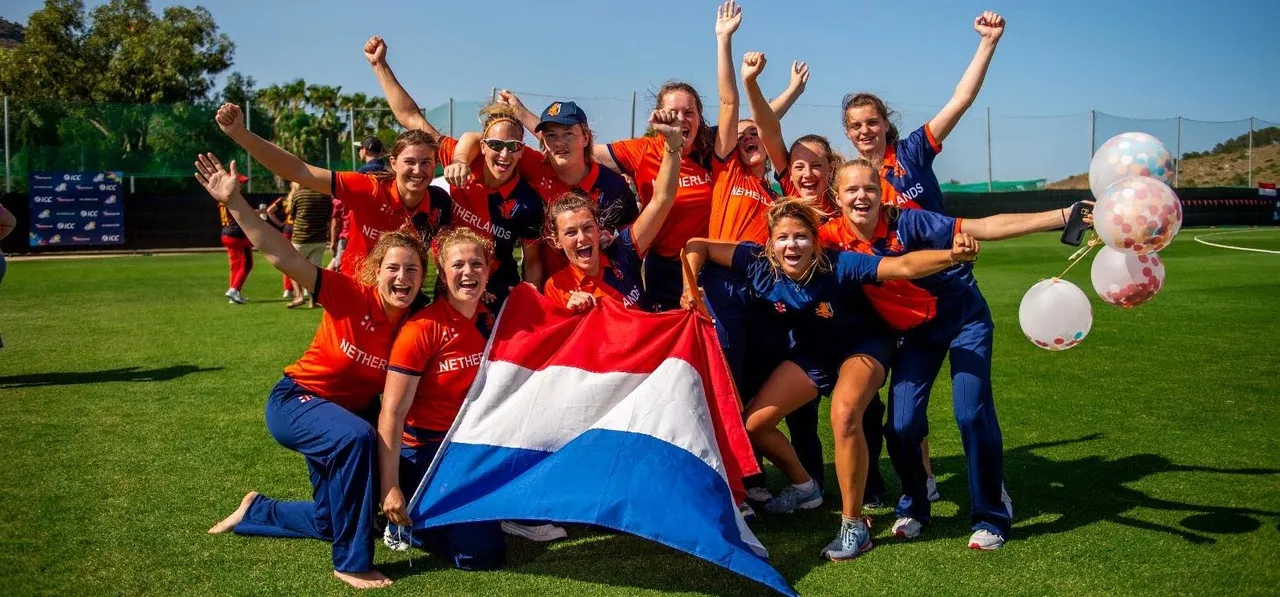 Netherlands have named a 14-member squad for their
four-match T20I series
that starts Monday (July 26). Heather Siegers will lead the team with Babette de Leede as her deputy.
This is the first time Netherlands are returning to action since the Women's T20 World Cup Qualifier in 2019. They
finished sixth
in the competition, going down to Scotland in the fifth-place play-off. It will be the first time Netherlands will play under
new Head Coach
, Shane Deitz.
"The women are super excited about this tour to Ireland," said Deitz after the announcement.
"We have trained and prepared well for five or six months and we are actually tired of training; we want to play good international cricket!"
"It's an excellent opportunity to play really good cricket against a very good Irish team and in wonderful conditions. It will be a very good preparation for our European T20 qualifier, at the end of August."
ALSO READ: If we stay together, we will only get better, says skipper Juliet Post
Siegers takes over from Juliet Post, who led Netherlands in 2019. While Sterre Kalis is part of Northern Superchargers
in The Hundred
, Denis van Deventer, the vice-captain in 2019, is not part of the squad.
"It's great to see Heather lead it," said Deitz. "She's a very good attacking player and I expect her to get a lot of that back into her leadership."
"We can't wait to get started, see everyone in Ireland and play great cricket"
Netherlands will be part of the ICC T20 World Cup
Europe Qualifiers
next month, with Ireland, Scotland, France, Germany and Turkey as the other teams.
"The team is very much looking forward to playing international games again after a long time," said batter Julia Corder.
"In recent times we have worked hard and been able to practice extra skills. As a result, everyone has made great strides and we are excited for all the challenges ahead."
Squad:
Heather Siegers (c), Babette de Leede (vc), Annemijn van Beuge, Annemijn Thomson, Eva Lynch, Frederique Overdijk, Hannah Landheer, Iris Zwilling, Isabel van der Woning, Julia Corder, Juliet Post, Miranda Veringmeier, Robine Rijke, Silver Siegers