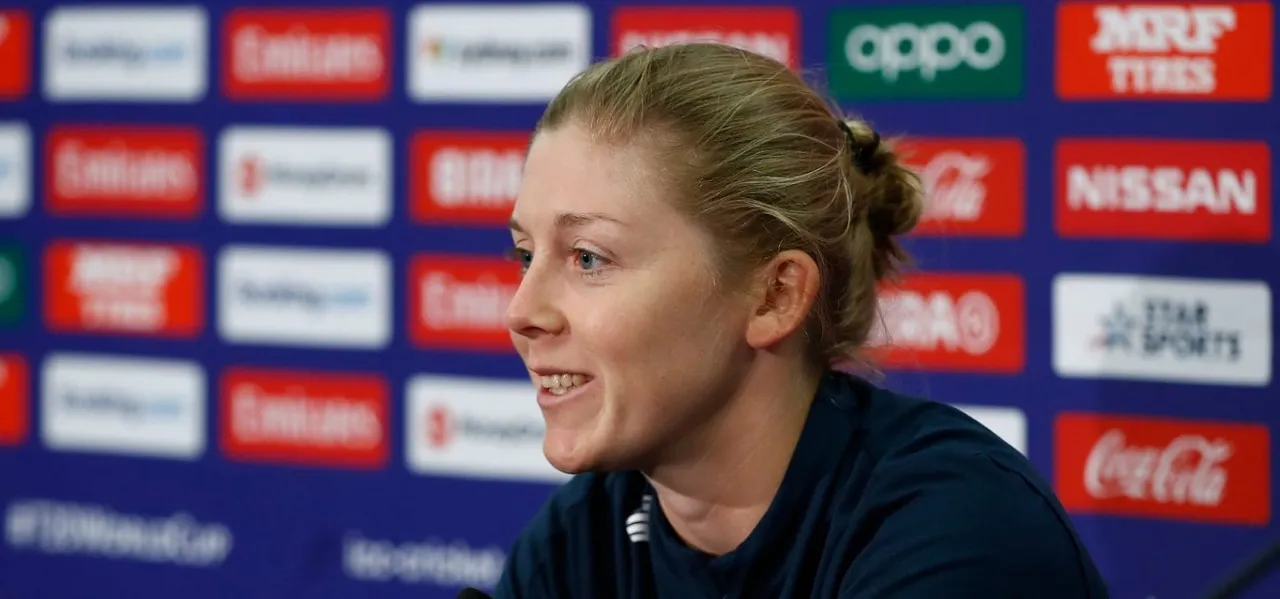 Heather Knight, England's captain, is optimistic that women's sport can cash in on the popularity that it had gained during the ICC Women's T20 World Cup 2020. In a breakthrough moment in women's history of the game, 86,174 people had attended the final match between India and Australia at the iconic Melbourne Cricket Ground. Unfortunately, that was the last match played before the COVID-19 pandemic that has brought cricket to a standstill.
"We've obviously got to accept that the most commercially viable parts of the game will be given priority," Knight told the
PA Agency.
"But we're making sure that the women's game gets a bigger voice and we're given the same sort of chance to get back playing as the men are. I guess it's making sure that this has as little impact as possible in the women's game. I'm sure there will be some impact as there is in many walks of life. That's just the way of society at the moment. But I'm hopeful that when we do get going again, the game won't be affected too much and hopefully people will really support it."
While the T20 World Cup final had a large crowd, a capacity crowd had turned up to watch the final of the Women's World Cup in 2017 at Lord's, where England narrowly pipped India to the title. Over the course of five years, there has been considerable interest in women's game as evidenced by the digital numbers too. Knight admitted that she had seen such large numbers at the MCG only for Test matches but was happy about it being for a women's cricket match.
ALSO READ: Tom Harrison says women's cricket as important as the men's
"I just hope it was not just a one-off event and that support continues and the people that came to watch and enjoyed will continue to do so, not just in Australia but all over the place."
One of the considerations to resume live sport has been about playing behind closed doors. However, the greater risk that lies is in getting the playing teams to the same location.
Heather Knight
is willing to be flexible in this respect.
"I've been trying to remember all the things from my biomedical science degree - it turns out I didn't learn too much at uni! Obviously I want to get back playing cricket in whatever capacity it is and if it is safe to do so and safe for the public as well," she said.
"Whatever it looks like, whether it's in an isolated and safe environment then I'm sure lots of the girls would be keen to do that, just to get back playing cricket and having some purpose for our training. But I think the main priority is making sure everyone's safe and their families are safe. As long as that's the case, I think everyone would be keen to be adaptable and fit in to whatever way cricket can get back being played.I know the women's section of the ECB are doing as much planning as the men's. We're just hanging tight and hoping there's some chance we're going to get some cricket in later in the summer at least."