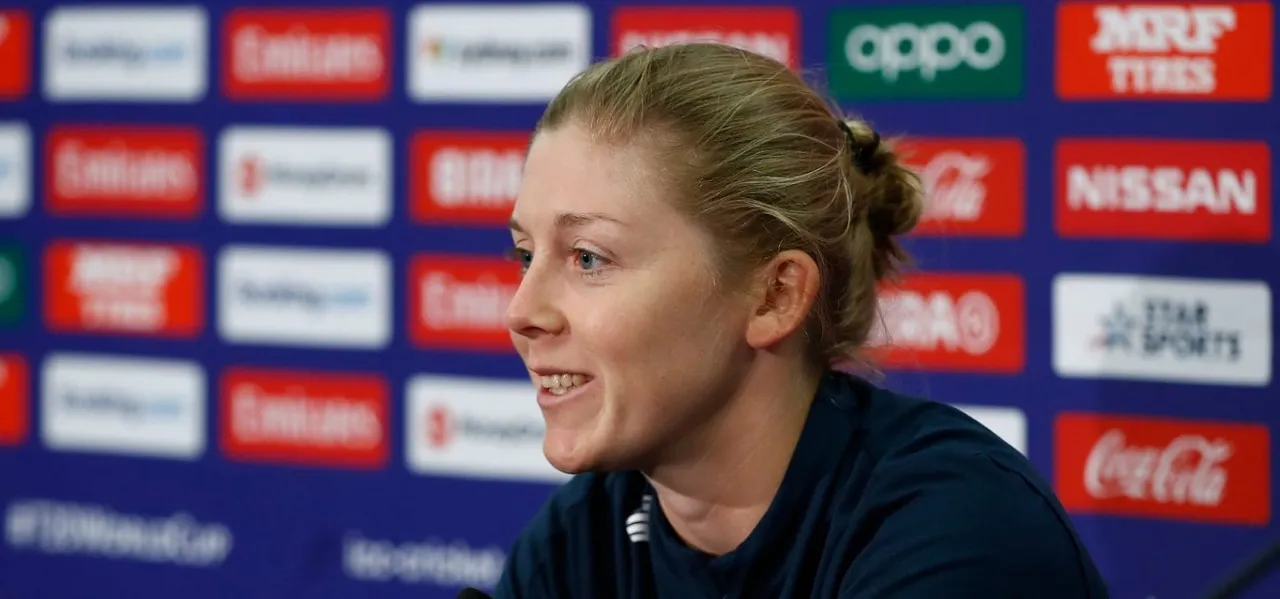 England skipper Heather Knight has come down hard on the sexist comments made by the former Football Association chairman Greg Clarke, saying there is still a lot of work that needs to be done on how women athletes are perceived.
Clarke, who resigned from the FA and as the FIFA vice-president earlier this week, had made several racist and sexist comments during the parliamentary committee meeting. He had said that a coach had told him once that there is a lack of women's goalkeepers as the girls "don't like having the ball kicked at them hard".
Reflecting on the comments, Knight felt that the comments that came from an administrator of the sport highlight the issues that need to be addressed. "To have someone so high up in football to say that is not a great place to be," Knight told
Sky Sports News.
ALSO READ: Ashleigh Gardner wants to educate people about indigenous culture
"It highlights that there are still a lot of issues to be a girl in sport. It's not a problem purely for football, there are lots of examples from other sports where girls don't get the same opportunities as guys. I think it highlights there's still a lot of work to do in that area and still a lot of changes that need to be made."
Knight said the fact that women's football academies were not open while the boys were training during the pandemic exhibits the gender divide in the sport. "There's a lot going on at the moment in terms of women's football academies not being able to train whereas the boys' academies are
."

Acknowledging the progress made by women's cricket, Knight said that a lot has changed since the time she was growing up. "I played men's cricket down in Devon, and you had to have a thick skin sometimes the comments you got. Luckily a lot of that has changed."



The 29-year-old believes that although it is a work in progress, the changes have allowed young girls to have female role models who have shown them the power of hard work and commitment.

"It has become a lot more normal to become a woman in sport, and a lot easier for young girls to aspire to be that and to emulate the people they are now seeing a lot more in the media, obviously with women's sport being a lot more visible," she concluded.