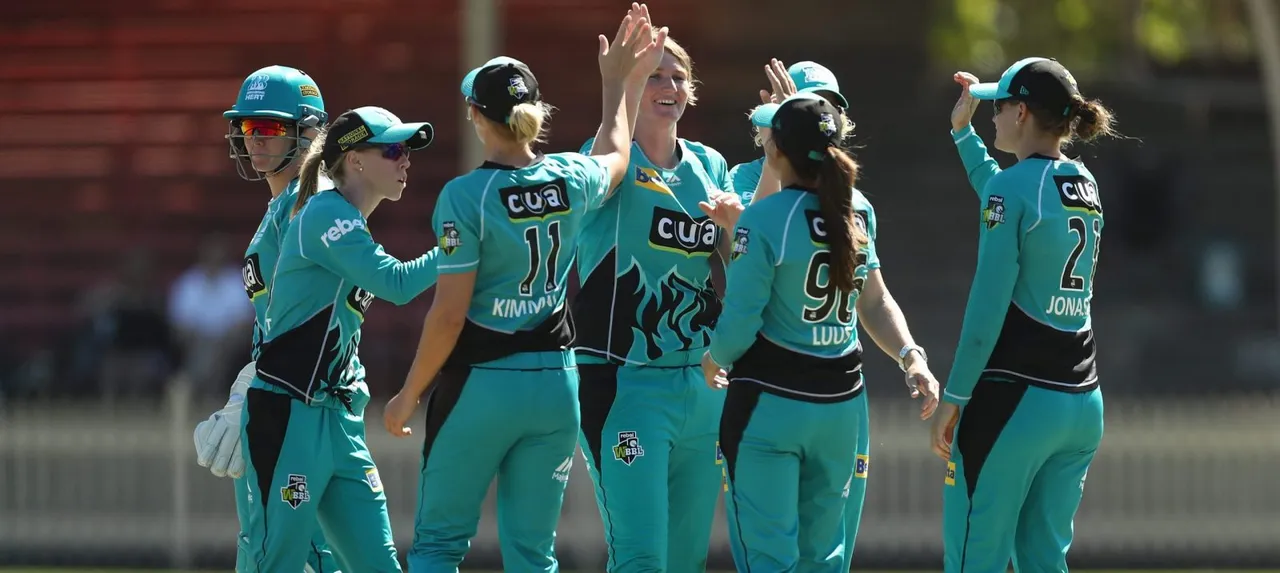 The Brisbane Heat snatched victory from the final ball of the game at the Drummoyne Oval. Haidee Birkett caught Nicola Carey running around the boundary; it was sailing for six to give Sydney Thunder an unlikely win until Birkett pouched the catch. It will be the Heat's first WBBL final.
Kirby Short the Brisbane Heat captain made a big call to throw the ball to Jemma Barsby for the penultimate over. Alex Blackwell was in full flow and the Thunder 24 runs needed from the final 12 balls the game was in the balance; Nicola Carey was at the other end who has been known to give the ball a big whack.
Blackwell was wrestling the game back the Sydney Thunder's way but holed out to long-on, Laura Wolvaardt took the catch. The young South African had parried a catch in the previous over to the same batter.
Barsby came back into the attack and took the important wicket with her first ball. Her previous over had gone for 12 but took the wicket of Naomi Stalenberg for 14.
The Heat started to put pressure on the Thunder batters, Rachel Priest was caught at mid-wicket flicking Delissa Kimmince off her hips.
Stafanie Taylor was finding it difficult to hit the gaps in the field and bat at her fluent best. Blackwell was also finding it difficult as the Heat bowled with changes of pace. Grace Harris took the wicket of Taylor who had to accelerate the scoring.
Blackwell like she did at Derby in the World Cup in 2017 suddenly upped a gear just as the game looked lost and scored 13 from the first three balls of Kimmince's last over. This is potentially the last game for Blackwell and she again proved the quality she has shown throughout her career.
Sammy Jo-Johnson was the player of the match with an innings of 33 from 26 balls batting at three. It was, however, her bowling which helped the Heat over the winning line conceding just 12 runs from her four overs. She also took the wicket of Rachael Haynes for a second ball duck.
With just three overs left of the Heat innings, they were 6 for 109. It was a late cameo from Laura Harris with 32 not out that helped them to 7 for 140.
The highest successful chase in a semi-final of the WBBL was 125 for the Perth Scorchers. On that occasion, it was the Heat that missed out. Today they were not giving up on the game.