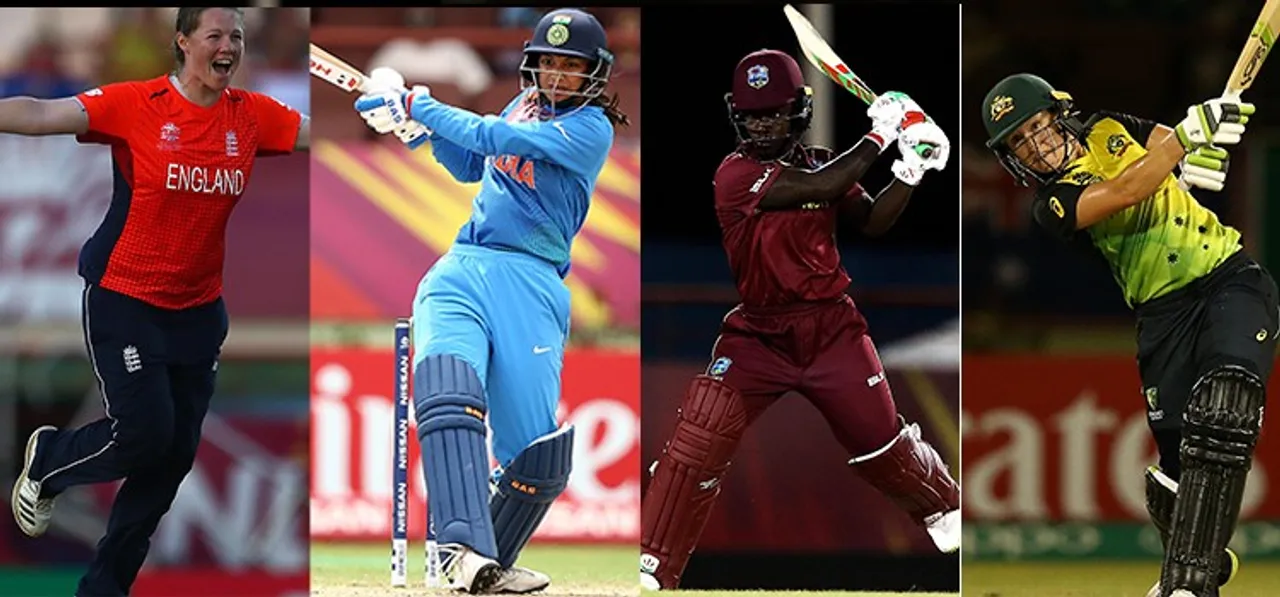 AUSTRALIA

What worked for them

Alyssa Healy has had her share of team success with the Southern Stars over her eight-year international journey, but she has never looked the world-beater she is now. Banking player of the match awards from the three times she batted in the group stage at the top of the list for Australia, the way she has evolved into such a graceful slayer of the ball through the offside – both on the carpet or inside out over the top - is a joy for purists and modernisers alike.

That she copped a nasty blow to the head while wicketkeeping in their loss to India is a major concern. It remains to be seen if she is declared fit to turn out in the semifinal against Windies – concussion can be a curious thing, the tests to return stringent. In the event that she isn't available, it would test the deep and dynamic batting list, much as it did against India.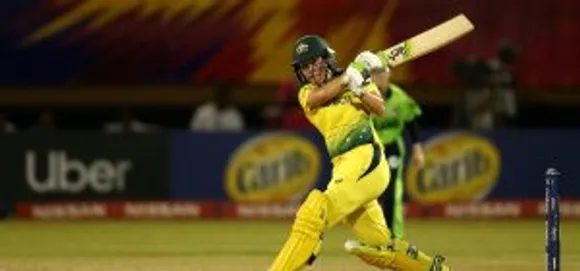 Alyssa Healy in action. ©ICC

Area of concern

The true test for Australia is how well they can stick to their pre-tournament mantra about having put their loss in the 2016 World T20 final and premature elimination in the World Cup of last year behind them. The coach, Matthew Mott, is determined to oversee a team that plays liberated of baggage, happy to approach games aggressively as possible with bat or ball. Pitted against the hosts at the semifinal stage, in front of a sold-out crowd, this could be as equally fascinating psychology study as it is a cricketing one.

Player to watch out for
A return of three wickets at 34, while going at 6.7 runs an over, doesn't immediately suggest that Sophie Molineux will be a key factor in the finals of this tournament. But how she bounces back after taking some serious tap from India in the final group game will be integral to Australia's progress as the side's main spinner. The good news: she's made of tough stuff.

What to expect in Antigua
A team this talented has to bounce back. There's an authenticity to the words from the camp about the way they have changed their game over the last 15 months, so they will believe that they are the better side on paper and determined to prove it from the get-go. Look out.
INDIAWhat worked for them
Stick or twist? India did both when it came to
Mithali Raj
. Sure enough, she did as she has for the better part of two decades for the national side: her job, immaculately. After starting the campaign down the list, her promotion to the top of the order was made to augment an already-firing line up rather than to plug a hole. Those pair of considered 50s are proof that there is ample room for accumulation in the game's shortest form, even in the power play.
As for
Harmanpreet Kaur
, the dent she left in the psyche of opponents on opening day was a hefty one. Coming into this World T20, the questions over India were valid, having failed to make a home T20 tri-series final involving England and Australia in March then losing twice to Bangladesh in the Asia Cup. But Kaur is a big game blaster – the player most likely in the world to tear apart a global final in front of hundreds of millions of viewers.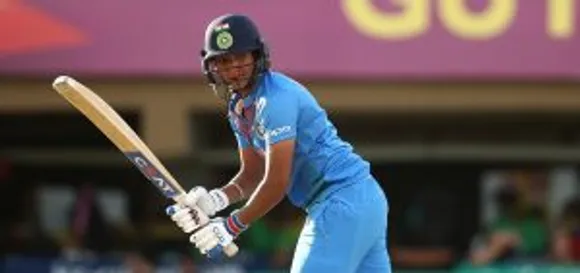 Harmanpreet Kaur smashed first T20I hundred. ©ICC

Area of concern
Slower-paced spin starting well outside the off-stump works when defending a big pile of runs – as shown against New Zealand and Australia in their failed chases against India. Will the tactic still work if bowling first against powerful batters in a major final? Time will tell.

Player to watch out for
Not out shortly after arriving in India's first two games, then out cheaply in the second two,
Veda Krishnamurthy
is the one member of their top order yet to have a day in the sun.

What to expect in Antigua
A side that knows it has everything to play for. Not just in this tournament - that speaks for itself. But if India can get lift this trophy, just as their men did in 2007, it would surely mean the dream of a Women's IPL, so long discussed, will be realised in no time at all.
ENGLANDWhat worked for them
With the forced omission of
Katherine Brunt
a few days before England's campaign was set to begin, the question they could not answer was how to replace her complete package: there was no one player who could take the wickets and make the runs the Barnsley Express does. They had to get resourceful and that they have, doing just enough to squeeze into the semifinals despite losing one game and having another washed out against Sri Lanka.
With the ball, Nat Sciver – so dominant with the bat in last year's World Cup – was given the first over in each match. In response to that show of faith, the all-rounder says she has never bowled better for her country. As for Anya Shrubsole, Brunt's long-term partner in crime, she has been quite outstanding, nabbing a hat-trick against South Africa then claiming two wickets in her first over against Windies.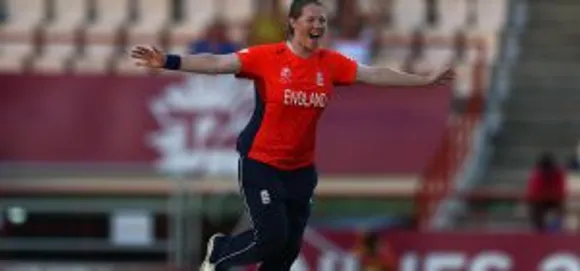 Anya Shrubsole in action. ©ICC

Area of concern
If scanning through the top-scorer list for this World T20 so far you won't see an England player in the top 20, Amy Jones' 50 runs the most. Granted, they twice made relatively short work of modest chases, but there is no disputing the fact that the top order has not fired. Slumping to 50 for 6 against the Windies, it was only through grit and persistence that they got to a semi-credible total. The positive spin from the captain
Heather Knight
is that at least they have plenty of room to improve at the business end of this competition.

Player to watch out for
Opener
Tammy Beaumont
arrived in St Lucia determined to enhance her reputation in T20 cricket, having already well and truly made the case over the last three years that she is the number one 50-over opener in the game. The right-hander is yet to scale those heights but she did regain a little bit of touch against the Windies as colleagues fell around her.

What to expect in Antigua
Expectations will be managed, as they have been throughout, due to the loss of Brunt and
Sarah Taylor
from the first-choice side. Rain in St Lucia didn't help with the preparation, forcing them into a virtual elimination final against South Africa in the group. But coming through that with flying colours, and scrapping hard to drag their final game against Windies into the final over, they still believe they can pull off something special.
WINDIESWhat worked for them
Has a team ever fielded as well as Windies in the group stage of a major women's tournament? Surely not. Yes, wicketkeeper Kycia Knight put down a skied chance in their final fixture against England, but by any measure, it was the exception. Time and again, spectacular chances were held onto and run outs executed, giving the hosts a chance to dance in unison with their adoring home fans.
That tidiness speaks to how quickly this side has regrouped after a disastrous 2017 World Cup campaign and a blotchy-at-best lead up to this tournament. With two sold-out crowds (if they make the final) awaiting them in Antigua, the volume won't be dropping one decibel. On the available evidence, those catches won't be dropped any time soon either.
Hayley Matthews in action. ©ICC

Area of concern

Winning four from four, it is easy to paper over the fact that Windies' batting has come off only once. They were held hard by Bangladesh, South Africa and England, only really firing against Sri Lanka in the power play. To that end, there remains a reliance on one of the big three – Stafanie Taylor,
Hayley Matthews
or
Deandra Dottin
– lightning a fire beneath the players who come later in the innings.
 Player to watch out for
When Matthews did burst out of the blocks against Sri Lanka, then backed it up with three wickets and a wonderfully athletic catch, it highlighted that her goal – to become the best all-rounder in the world – is well within her grasp at just 20 years of age. And nobody, not least the Australians she will face in the semifinal, will forget what she pulled off in the corresponding tournament decider two years ago.

What to expect in Antigua
Noise, movement and confidence. When the Windies have taken wickets in a hurry during the tournament, the response has been like no other for a women's tournament – with the exception of the final handful of overs at last year's World Cup. They are getting every ounce out of their home ground advantage and giving back the love in spades.