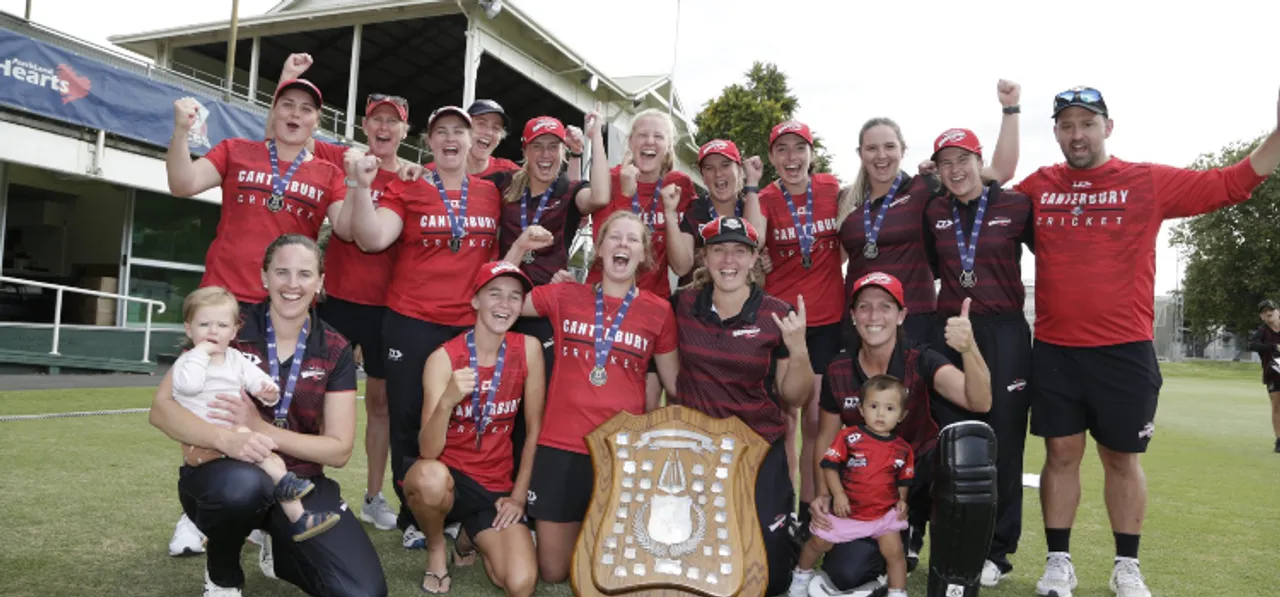 New Zealand Cricket (NZC) has announced the schedule of Hallyburton-Johnstone Shield (HBJ Shield), which will get underway with Central Hinds's clash against Otago Sparks on October 30 at Saxton Oval. Teams representing Auckland and Northern Districts, viz Auckland Hearts and Northern Districts, will miss the opening round of the due to COVID-19 related lockdowns in Auckland.
The competition will be played in 10 rounds based on the double round-robin system, where each team will face the opposition for a home and an away game. These group matches will be played between October 30 to February 13, 2022. The grand final is scheduled for February 19 next year. The local lockdowns have added difficulties in the scheduling of the competition. Catherine Campbell, GM of Cricket Operations for NZC, said it was a challenge to decide the fixtures and the flexible approach was necessary with the pandemic induced restrictions.
ALSO READ: Injury, milestones and a home World Cup: a sit-down with Suzie Bates
"It's certainly been a challenge. We've had to adopt a flexible approach to permit players to perform at their best and maximize playing opportunities – whilst of course, complying with Government requirements, and ensuring the health and well-being of all participants are protected. The schedule has been changing right up to yesterday, and may well change again if Auckland's Level 3 lockdown continues. We'll cross that bridge when we come to it – we're confident we have room in the schedule to make up matches as desired," Campbell concluded.
Defending
champions
Canterbury Magicians will start their HBJ Shield campaign against last year's runner-ups Auckland Hearts on November 6. Magicians Captain and last season's domestic women's player of the year, Frances Mackay, said she is excited to begin the season. "I'm feeling really enthused about another season in the red and black and hopefully trying to defend two titles," Mackay said.
Speaking about the rematch of last season's final to kick start their season, Mackay said she is looking forward to it playing against Hearts. "They're a quality side, and if you turn up anything under 100% they'll make you pay. The chance to play them early, to see where you're at, is a very exciting one," she concluded.