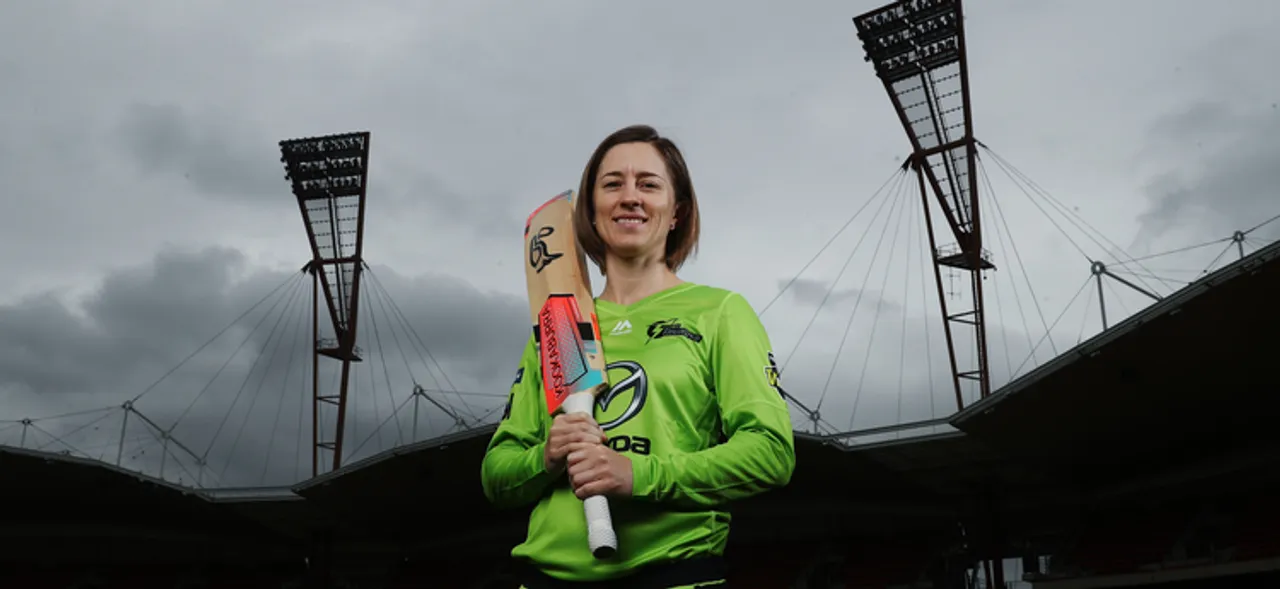 Rachael Haynes has re-signed with Sydney Thunder for the seventh season of the Women's Big Bash League (WBBL). The left-hander will once again lead the side as they look to defend their title when the tournament commences on October 14, the club announced on Thursday (August 5).
"I just really enjoy playing for a club that stands for something and is aligned with the community in the way it is. I'm really excited to be around for another 12 months," Haynes said.
34-year-old Haynes has been part of Thunder from the inception of the competition and is the leading run-scorer with 1919 runs at an average of 25.58 from 85 matches. She was also part of Thunder's title triumph in inaugural season and was instrumental in leading the franchise to their second trophy in WBBL06. She was also the second highest run-getter for them – behind Heather Knight – with scored 337 runs at an average of 37.44 from 16 matches during the sixth edition.
"It was absolutely incredible to be a part of … an incredible achievement and I'm looking forward to building on that experience with this side," Haynes added. "We have got a core group of players there, and I think the exciting thing for our team is that I don't think anyone has reached their ceiling yet."
"I think we've got heaps of room for improvement and players are going to continue to get better."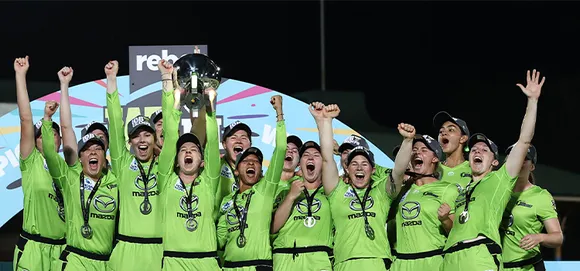 Sydney Thunder, the WBBL06 Champions. © Getty Images
Alex Blackwell, who captained the side when they won the competition in WBBL01 and current list manager of the club, said Haynes is an inspirational figure and will continue to help the squad foster a strong culture with her commitment.
"She continues to foster a really strong culture," Blackwell said. "Rachael is completely committed, and I think that's what is quite inspiring to people around her."
"All players, from my point of view, seem to be very clear on their role, are highly valued within the set up and are provided with opportunities to develop. That's what I've seen Rachael do so well over the last couple of years."
"I was just so impressed with how she managed, not only herself and her own performances, but the group as a whole through what was a very challenging WBBL06."
Haynes, vice-captain of the Australian side, said she is hoping to bring some happiness to the Sydney crowd when they play at home in these tough times that have been hampered by the challenges of the COVID-19 global pandemic.
ALSO READ: Rachael Haynes bats for more multi-day cricket and a robust domestic structure
"If we can get to the point at the start of WBBL, where we'll be able to play in front of our home crowd and perhaps bring some joy to what at times has been a tough situation, it would be a fantastic way to hopefully come out the other side of what's been a challenging 12 to 18 months at different times," Haynes concluded.
Thunder will kick start their season with a game against Adelaide Strikers at North Sydney Oval on October 16. With England players Knight and Tammy Beaumont unlikely to return for the season, they will be looking to sign up new overseas recruits ahead of the competition.