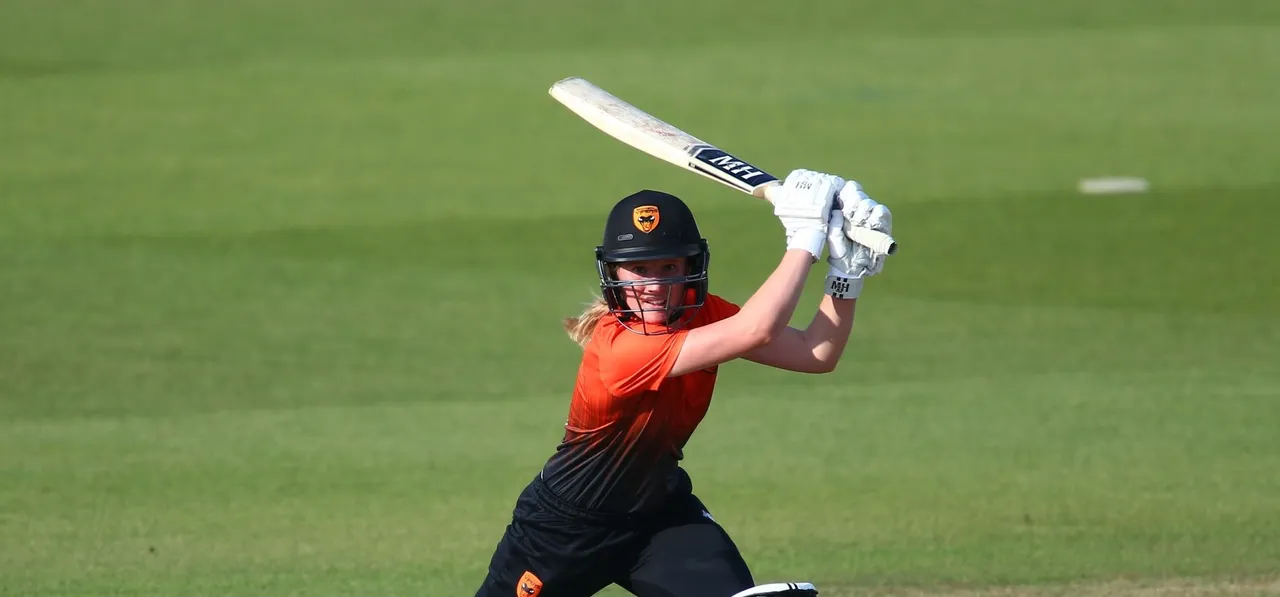 Southern Vipers all-rounder Emily Windsor has said it was good to have their middle-order tested before the final of the Rachael Heyhoe Flint Trophy.
"It's actually quite nice to see our middle order come out and do the job at the end because, going into the final, I think, it's important that we are all backing out ourselves," Windsor told in a video released by Hampshire Cricket, after Vipers'
victory against South East Stars
in the last group-stage game.
She said that the consistency of Vipers' top-order has meant that the middle-order hasn't had enough opportunities to bat.
"I think that's what so good about our side is that we have depth, and we haven't really seen it in this competition. I mean, I have been batting at six, and this is the third time I have batted in the competition. Our top-order has been performing exceptionally well."
Chasing 228, Southern Vipers were struggling at 141/5 with Windsor and Carla Rudd at the crease. The duo added 72 runs in 12.3 overs and took the team closer to the victory line.
ALSO READ: Fran Wilson: I'm a lot clearer about my game, less concerned about my failure
The 23-year-old said that they knew they could catch up if they batted till the end, and they just had to play through the tough period in the middle. "Me and Ruddey were talking playing straight, and we'll get the ball, and we punish it. And obviously, here, you beat that inner ring, and it goes for four. And then, eventually, you get your field spread, so that you can rotate the strike."
Windsor felt that they were pushed hard for a win and credit should go to their bowlers for pulling the Stars back in the first innings. "I think it's a fantastic pitch here, and they probably, in the end, didn't quite score enough runs," she said.
"Credit to our bowlers, because, at one point we thought we were going to be chasing a lot, but especially that spell from Lauren Bell and she got four-fer. I thought she bowled exceptionally today coming back into the side and really stepped up."
On the finals against Northern Diamonds, Windsor believes that whichever team plays well on that day would win the Trophy. "I think we have played exceptionally well in this competition. So, we just got to put our head down and one more game and let's hopefully get over the line," she concluded.