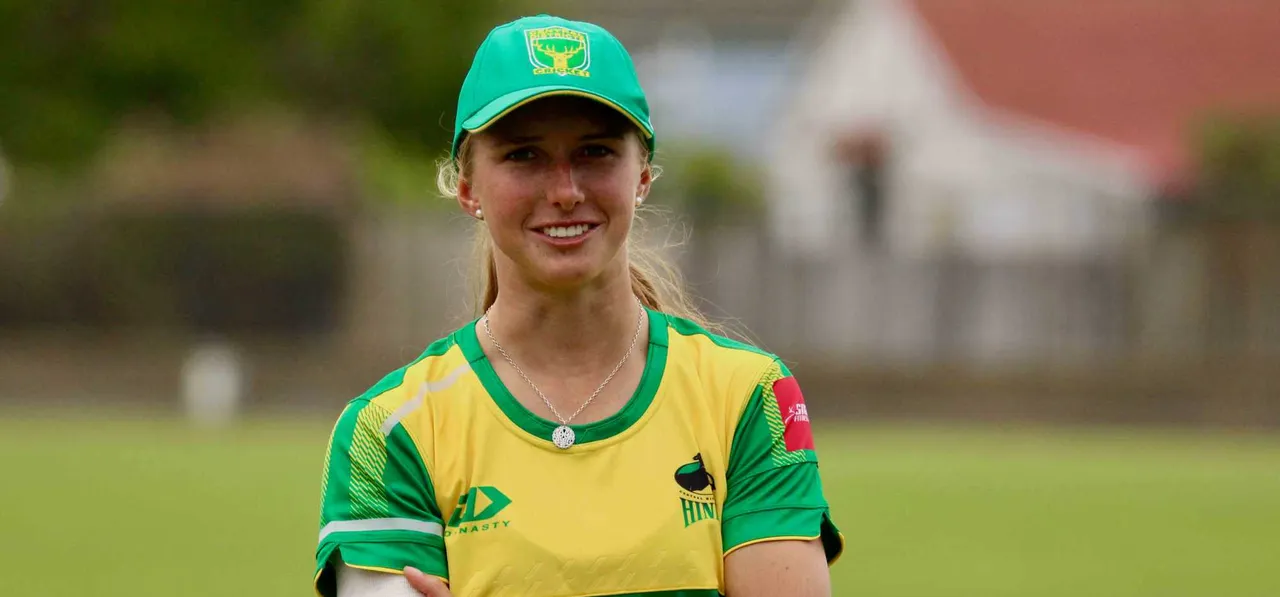 19-year-old Gemma Sims has been named in the Central Hinds squad for the final match of their Super Smash 2020-21 season in place of injured skipper Jess Watkin. She could be making her debut on Friday (February 5) when Hinds take on the field against Canterbury Magicians. Watkin dislocated her finger during their match against Wellington Blaze on Sunday (January 31) and didn't come to bat.
"Gemma has been the leading batting performer in Shrimpton Trophy cricket this summer with three half centuries in her last four innings," said Central Hinds coach Jamie Watkins in a statement on Thursday (February 4) at the announcement of the squad.
Gemma's twin sister Kate Sims has played for Hinds in the past before moving to Magicians this season. Kate hasn't been named in the Magicians squad for tomorrow's clash.
New Zealand international Hannah Rowe will lead the side in the absence of Watkin and Natalie Dodd will serve as her deputy. Rosemary Mair and allrounder Mikaela Greig continue to remain injured, but are expected to return when Hinds resume their campaign in the Hallyburton Johnstone Shield one-day competition.
ALSO READ: Super Sophie punishes sloppy Hinds; powers Blaze atop the table
"While it has been obviously disappointing to have a string of our top players go down with injuries, the flip side is we have had an opportunity to introduce up and coming players like Anna and Kate Gaging and Ocean Bartlett, and now Gemma to the Central Hinds team," Watkins added.
Central Hinds had a disappointing Super Smash 2020-21 campaign losing seven of their nine games so far and missing out on a play-off spot. Blaze, Magicians and Auckland Hearts have already qualified for the finals and the top spot will be decided on the final day of league stage on Friday with all three sides in action and having an opportunity to finish on top.
In the Hallyburton Johnstone Shield, Hinds is on top of the table five wins to their name and will be hoping to continue the good run in the format when the competition restarts on February 20 post the completion of Super Smash.