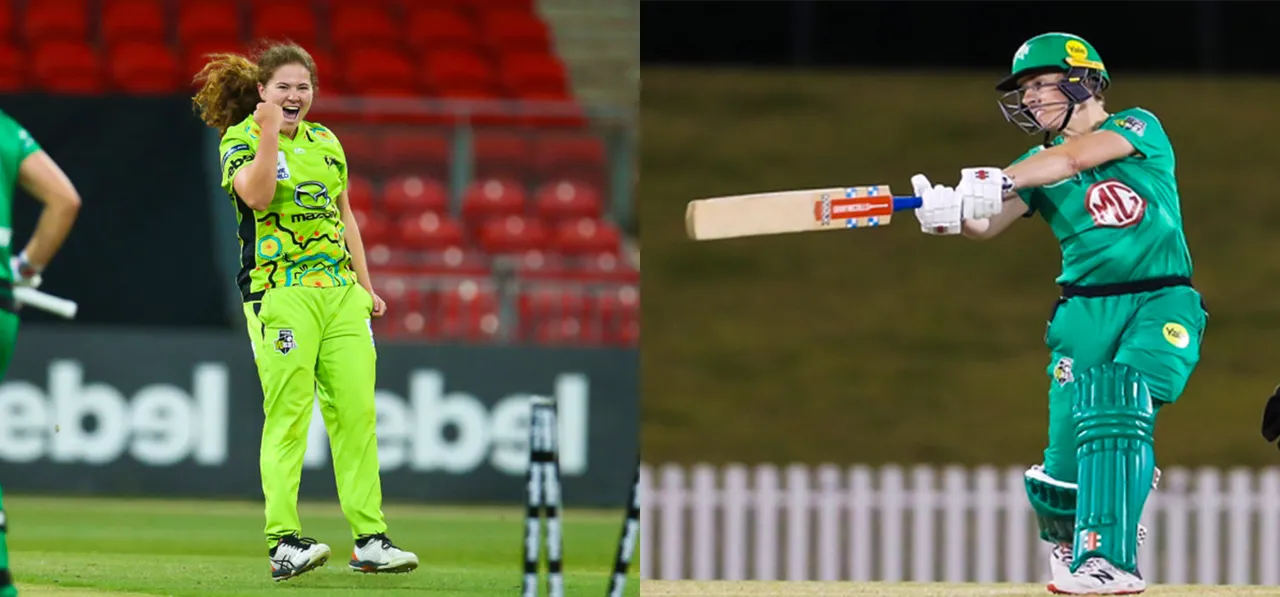 Hannah Darlington was adjudged the Betty Wilson Young Cricketer of the Year while Elyse Villani was voted as the Female Domestic Cricketer of the Year, Cricket Australia announced on Friday (February 5).

Darlington returned 19 wickets in WBBL06 at an average of 13.68. Her change of pace as well as disciplined bowling helped the champions Sydney Thunder in this series. Darlington succeeds Tayla Vlaeminck as this year's winner.

"I look at some of the players who won this award previously and some of the nominees this year, and it's a nice feeling to know players are recognising the performances that are put out on the field," said the 19-year-old.

"It's a really nice feeling to know, not only your teammates who see the work you do day in day out is getting recognised, but also from afar by your peers who are able to see the work you put on the field and the character you bring to the game, so a peer voted award is ranked highly."

The veteran Villani, on the other hand, was voted by her peers and succeeds Molly Strano as the award-winner. She scored 360 runs in WBBL06 in Melbourne Star's runners-up finish and 242 runs for Victoria in the Women's National Cricket League.

"To be voted by them is a huge honour and something I don't really take lightly. When my career does come to an end one day, I know I'm going to look back on it really fondly because it's such a huge honour to be thought of by all the girls," said Villani.

"Player voted awards are so special because it really highlights the respect that players have for one another and I know that's something the girls really value. I really credit the players for their commitment and flexibility in getting a full domestic season ahead, which is something we can all be extremely proud of."

The awards this year were conducted virtually because of COVID-19.