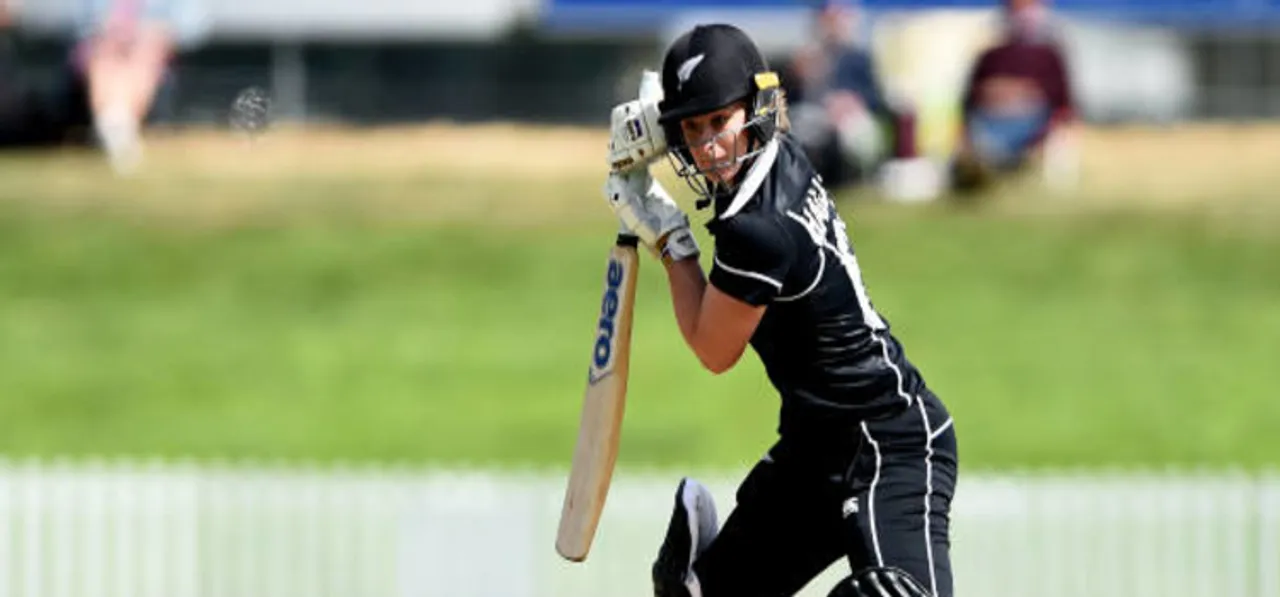 Brooke Halliday, who impressed everyone with
back-to-back fifties
against England on her debut, has received her maiden central contract with New Zealand along with allrounder Frances Mackay and wicket-keeper Jess McFadyen, New Zealand Cricket (NZC) announced early on Wednesday (May 26). Thamsyn Newton, who received her first contract since 2018, is the other new face in the list. Katie Perkins, Holly Huddleston, Anna Peterson and Natalie Dodd haven't been given a contract for the season after being part of it during 2020-21.
The left-handed batter, Halliday, has featured in six ODIs so far for New Zealand scoring 170 runs at an average of 34.00. She had an assured debut in the format during the home series against England with scores of
50
and
60
in her first two matches. She also has played six T20Is in her short career so far.
30-year-old Mackay made a comeback to the New Zealand side on the back of strong domestic performances where she led Canterbury Magicians to double triumphs in
HBJ Shield
and
Super Smash
during the 2020-21 season. She also won the
player of the match
award with an allround performance against Australia in the second T20I in Napier.
ALSO READ: Brooke Halliday and Fran Jonas; who are they?
Bob Carter, head coach of the side, lauded Halliday and Mackay for their performances and said both add lot of value to the side with their ability and leadership qualities.
"I would like to congratulate those players returning but especially those receiving a contract for the first time," said Carter. "Brooke and Frankie's performances last season were very encouraging and we're looking forward to working closely with those two over the winter. Both have leadership experience at the domestic level and have plenty to add to the group off the park as well as on it."
Newton, who had her debut in 2015, also made her return to international cricket during New Zealand's home season this year while fellow Wellington Blaze player McFadyen is yet to make her international debut.
ALSO READ:  The irrational belief that fuelled Canterbury's magical win
"We welcome back Thamsyn and are especially excited about her athletic capacity and skills in all three facets of the game. Jess McFadyen is an exciting prospect and had strong campaigns in both the Super Smash and Hallyburton Johnstone Shield," Carter added.
"We need to develop our wicket-keepers and Jess has shown ability over several seasons now. She has a wise head on her shoulders and will be an asset to the group, I'm sure."
New Zealand will begin their winter training program with a camp at Lincoln University from June 7.