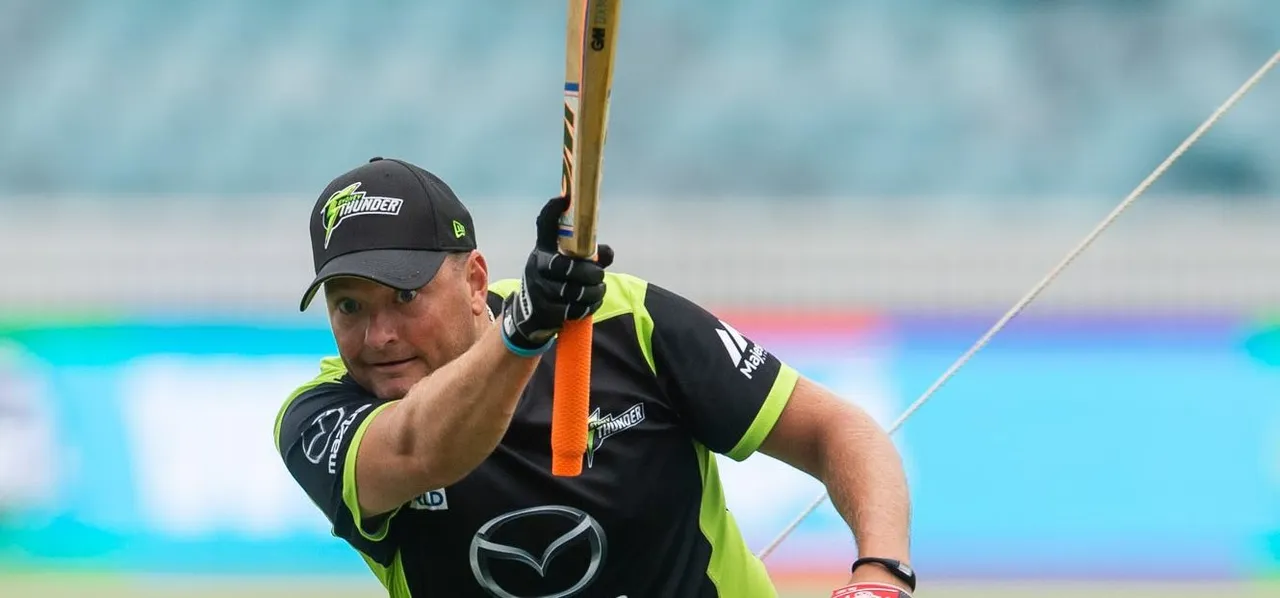 Trevor Griffin has been signed up as head coach of Sydney Thunder for a further two years, the club announced early on Wednesday (July 28). Griffin had been
selected for the post
ahead of the fifth edition of the Women's Big Bash League after Joanne Broadbent stepped down.
"I can't wait to come back, the Thunder squad has so much potential," said Griffin, who led Thunder to the WBBL title last year.
"The last two years as Head Coach have been a real privilege and winning WBBL06 last year was the culmination of a huge amount of hard work from the entire squad – players and staff, so it's awesome to be asked back to the brilliant Thunder Nation to continue the journey."
"We've a lot of young players who are growing as individuals and learning their craft, plus a few more experienced heads in there too which is a great combination."
Thunder had last won the WBBL title back in 2015, in the first season of the competition. They never made it to the title clash since that edition.
"We didn't always execute our plans as best we could last year and there's lots to work on as we develop the brand of cricket we want to play," said Griffin, the first non-Australian coach in the competition's history, about WBBL06.
"It's a brilliant prospect and really exciting to keep working on the squad's development to see just how far they can go. My message hasn't changed from last year, I want the squad to keep working hard on their game and enjoy their cricket."
ALSO READ: Ben Sawyer to continue as head coach of Sydney Sixers for WBBL07
"If they keep learning, keep showing how great they are and be themselves, I'll be a very happy coach."
In his first year of in-charge, Thunder finished the league stage at the sixth position, winning only five of their 14 clashes. With Rachael Haynes as the captain last year, Thunder under Griffin went full tilt.
"The Thunder play a brand of cricket that's exciting and dynamic that people love to watch," said Leah Poulton, Cricket New South Wales Head of Female Cricket.
"The confidence displayed on-field by the players is built from a culture of trust and respect driven by Trev. We are fortunate to have someone of his calibre leading the program and are thrilled to have him back for another two seasons."
Griffin is currently coaching London Spirit in The Hundred and will return to Australia ahead of WBBL 07 in a bid to help Thunder defend their crown.
"Winning a tournament and showcasing your best cricket is always what you set out to do," said Griffin. "But defending any title is way harder so the pressure will be on – but that's exactly why we play professional sport, to go up against the best, push ourselves and try to come out on top."
"We're working hard to improve and getting our plans in place, I'm sure every other team will be out to try and beat us to that title, so it's set to be a fantastic tournament."