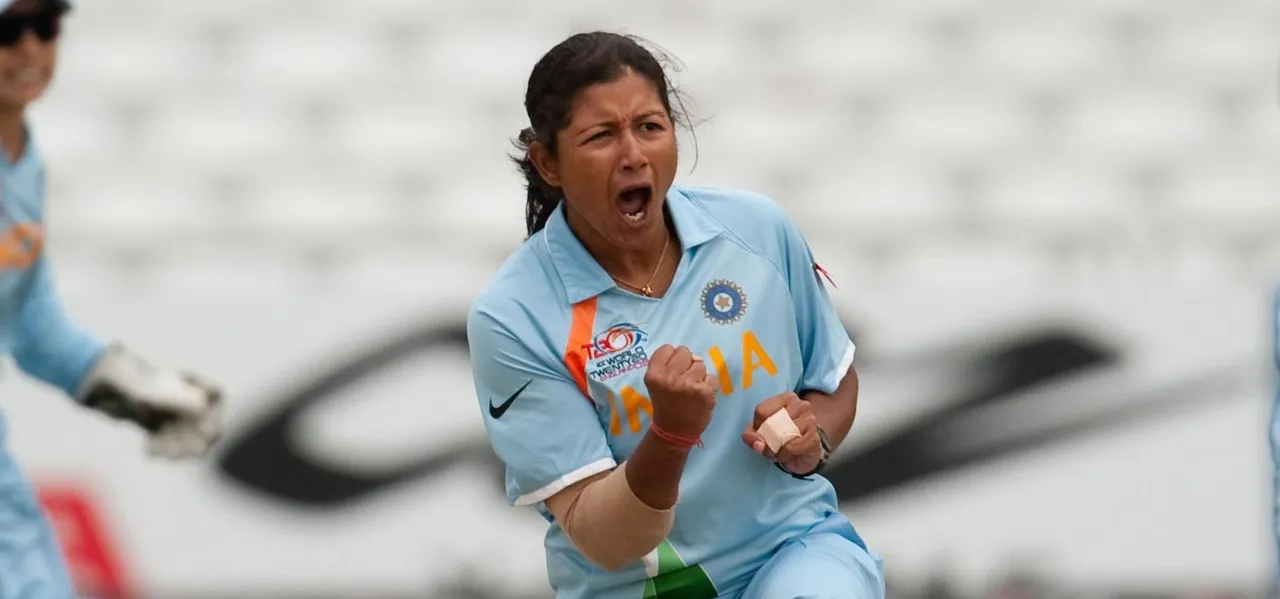 Since Jhulan Goswami's retirement from T20Is in 2018, there haven't been many Indian seamers who have made a mark at the international level. While Shikha Pandey has taken over the mantle of fronline pacer from her senior colleague, the likes of Pooja Vastrakar, Arundhati Reddy and Mansi Joshi are still searching for a breakthrough performance.
It's a no-brainer that Jhulan Goswami can't be replaced. Over the years she had shaped herself into on of the most skilled bowlers in the world - first scaring batters with sheer pace, and then out-thinking them with immaculate control and variation. Following the retirement of Neetu David, she became the undisputed leader of the bowling unit, a guardian angel almost.
In the recently-concluded ICC Women's T20 World Cup, where the Harmanpreet Kaur-led side capitulated against Australia in the final, India went into the tournament with a spin-heavy attack. Pandey, Reddy and Vastrakar were the only three pace bowlers to compliment the spin talents of Poonam Yadav, Deepti Sharma, Radha Yadav, Rajeshwari Gayakwad and Harleen Deol.

ALSO READ: No space for pace in India squad?
While Pandey was a consistent member of the XI throughout India's campaign - picking seven wickets - Reddy featured in a couple of matches, and Vastrakar remained on the bench. India had gone into the tournament with a clear plan - they would stick to their traditional strengths. Pace off the ball was the way to go.
Through the course of the tournament, there was no doubt the spinners performed splendidly on those fast and pacy Australian pitches. The quartet of Poonam, Gayakwad, Radha and Deepti took 25 wickets between them – a display that was praised by many.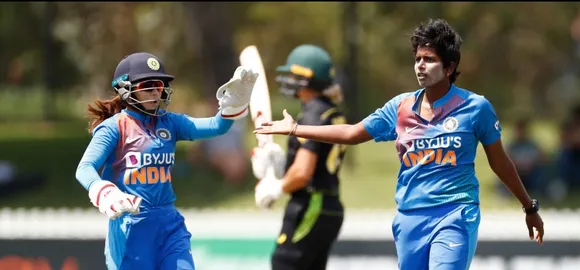 Ramesh Powar had singled out Arundhati Reddy as someone with the potential to replace Jhulan Goswami. © Getty Images
At a time when the likes of Australia, England and South Africa boast of a plethora of fast bowlers in their ranks, it seems India are well behind in the pecking order. Rumeli Dhar, former India allrounder, the team is in real need of another out-and-out seamer who can share Pandey's workload.
"I think we need another pacer in the side," Dhar told Women's CricZone in an exclusive chat. "Only then will the team really look complete. The team management should look into that aspect."
ALSO READ: 'Switched on' Radha Yadav revels in support role
A right-arm medium-fast bowler herself, Dhar was one of the mainstays for India in the fast-bowling department before a shoulder injury derailed her career. After six years in the wilderness, she made a comeback in 2018, featuring in a total of three T20Is before being dropped again.
In a recent interview with a national newspaper India coach WV Raman hinted that the search for a young fast bowler had already begun. With the 50-over World Cup scheduled to be held early next year in New Zealand, Raman in clearly aware of the team's need for another fast bowler in their ranks.
But where are these fast bowlers going to come from?
"There are many, actually. It depends on who is performing consistently," explains Dhar. "The difference between the domestic and international level is very huge."
https://twitter.com/a_upendran11/status/1237345370146877440?s=20
Within the domestic circuit, only three of the top 10 wicket-takers in this season's Women's Senior T20 tournament were pacers - Dhar (14), Meghna Singh (13) and Pransu Priya (12). Of these, only Meghna featured in the Women's Senior T20 Challenger Trophy in Bhubaneswar this year, where she played one match.
In the more recent Women's Senior One-day Trophy that had to be suspended due to the COVID-19 outbreak, five quicks made an appearance in the top 10. Anjali Sarvani (20) leads the pack followed by Saima Thakor (19), S Anusha (19), Nandini Sharma (18) and Vandana Mahajan (17). Each of these bowlers have not only struck with the new ball for their respective teams, but come back in second (and even third spells) to cause a late order collapse.
"What I feel is that whosoever is thought of as a prospect, she should be given adequate time before being elevated into the senior national side – to see how much she is running, taking wickets and her economy. Give her time to settle. She should be under the watchful eyes (of the management) during the Challenger tournaments – T20s and one-dayers - as well," added the 36-year-old, who has 84 international wickets to her name.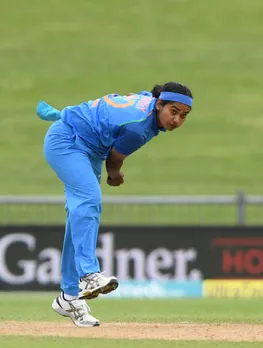 Shikha Pandey in action. © Getty Images
In an interview with Women's CricZone. Raman's predecessor, Ramesh Powar had said, "I think she (Arundhati Reddy) is one bowler who can, in future, maybe replace Jhulu (Goswami). You'll not get a second Jhulan, but you can try to get someone close to her." However, since her debut, Reddy has played only 20 T20Is in which she's bowled a total of 62.4 overs. Limited - and intermittent - chances  have meant she has had little opportunity to deliver on that promise.
Dhar's comments for the need to be patient with young bowlers is underlined by the fact that India have picked as many as eight new fast bowlers over the last seven years, and only one of them (Pandey) has featured in more than 30 internationals. The likes of Ritu Dhrub (2013), Sukanya Parida (2016), Soni Yadav, Mansi Joshi (both 2017), Pooja Vastrakar and Arundhati Reddy (2018), were all handed debuts in the years following India's disastrous 2013 World Cup campaign. Stop-start careers, however, have meant they have always played with a sense of insecurity - the proverbial axe over their heads. Komal Zanzad, the left-arm seamer, was another pacer who earned a call-up, but was discarded without being given an opportunity. While it's largely unclear why these prospects have not yet been given a solid run, it is high time the BCCI and team management look into it.
Speaking about India's performance in the T20 World Cup, Dhar said the team seemed to succumb to the pressure of the occasion. "I think what we lacked in the final was mental toughness in front of 86,000-odd crowd."
"Australia played really well and those two dropped catches cost us the game. But we have played some good cricket throughout the years – two World Cup finals in three years. There have been a lot of changes in women's cricket, mainly the exposure they have got."