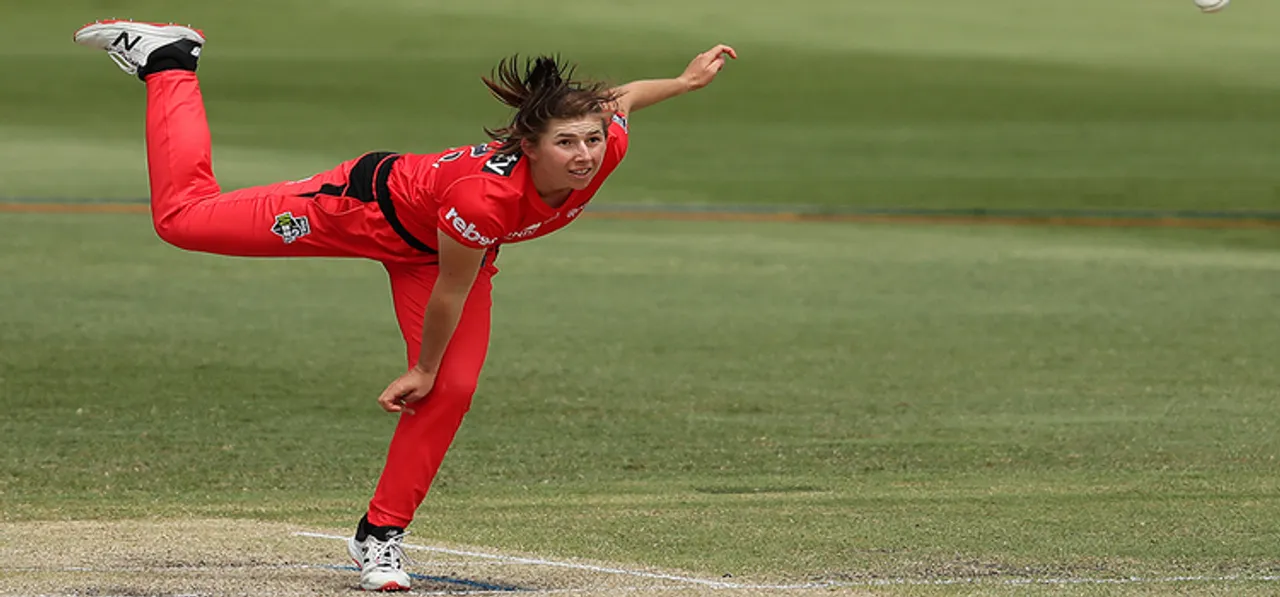 Georgia Wareham, the leg-spinner, has extended her stay with Melbourne Renegades in the Women's Big Bash League (WBBL) for a further three seasons, the club announced on Thursday (August 12).

"I'm really happy to extend my contract with the Renegades," said Wareham, who will play her seventh season for the side in red.

"I've been part of this side since the start and the club has always shown great support for me. We have a terrific group of players who are proud to walk out in red. I'm looking forward to working with Simon Helmot and supporting Sophie (Molineux) in her role as skipper. We've played cricket together since the very early days of juniors and I'm glad we'll get to continue that with the Renegades."

Wareham's stint in WBBL06 was cut short due to a leg injury. She played just six matches but scored 139 runs at a strike rate of 146.31 and an average of 46.33. She also picked three wickets in the season.

"Last year wasn't ideal with my injury and it was a difficult season on-field," said the 22-year-old. "That said, we're excited about getting back on the park for WBBL07 and moving us back into the finals with some great cricket."

ALSO READ: Holly Ferling switches to Renegades from Stars for WBBL07

Simon Helmot, the head coach of the Renegades, was delighted to have Wareham for more time, given her exploits with the bat last season.

"We know how dangerous Georgia can be with both the bat and ball and that's reflected in her consistent selection for Australia," said Helmot.

"Georgia is 22 but it feels like she's been around a long time already. Her best cricket challenges the best players in the world and I know she is committed to getting better every time she goes out there. We have a young and talented group of players, and we are thrilled to have some of Georgia's international experience and ability recommit and continue to become one of the leaders of our team."

Wareham, who won the Betty Wilson Award in 2019, was part of the T20 World Cup winning side of Australia last year as well as in 2018.

"It's great to have Georgia recommit to the club and continue to build on her legacy so far at the Renegades. She's a fantastic ambassador for our club and a brilliant Victorian cricket story. We are excited to see what Georgia and the team can achieve this season," concluded James Rosengarten, General Manager of the Renegades.