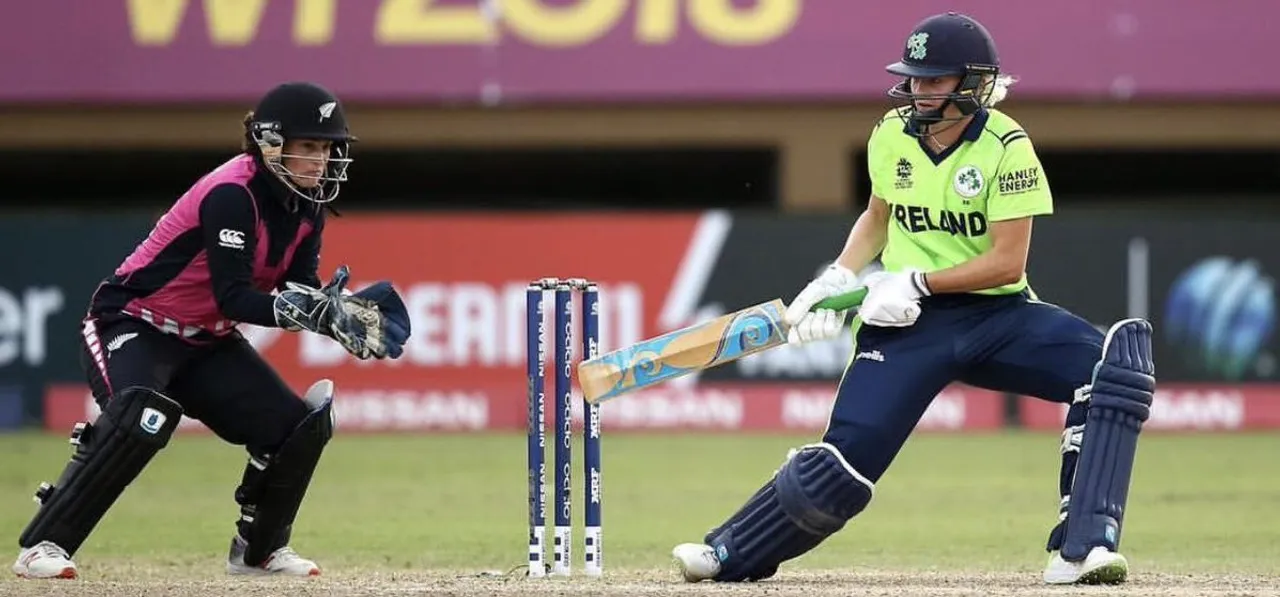 Earlier this month, Cricket Ireland announced
eleven non-retainer contracts
, which included benefits like year-round medical and healthcare insurance, strength and conditioning support, psychology, nutrition, performance analysis, lifestyle management and specialist coaching support, apart from match fees for all international matches.
The move has delighted Gaby Lewis, the allrounder, who lauded the efforts of the board.
"We didn't really have any strength and conditioning facilities, and now we've got like a full gym. We're out in the institute gym training with Olympians," Lewis told
HerSport
.
"We have more support staff and stuff like that on tour which is great. So we're definitely heading in the right direction and it is improving."
Lewis, whose father, Alan, and grandfather, Ian, both played for Ireland, returned to training in June with the post-COVID protocols in place. Her sister, Robin, also five international matches.
"Growing up, just all summer we were always down at the cricket club (YMCA) every day nearly," she said about her early association with the sport. "My mum would do a bit of coaching and stuff with dad, so it's just what I grew up in."
A number of protocols are in place at the Cricket Ireland's High Performance Centre to ensure that the training takes place within a safe environment.
ALSO READ: Surrey beat Middlesex by four wickets, win their first London Cup match
It's obviously hard when you're not surrounded by the whole team, but you get more one-on-one work, which I quite like," said the 19-year-old, who doesn't notice much of a difference and is glad to be back.
Some of the measures include using separate cricket balls and washing hands when changing training zones.
"I think they've done it very well and the fact that there's not too much change is good, so it's just normality really now."
In what could be a jolt to Irish cricket, Kim Garth announced her decision
to play for Victoria
, which could boost her chances of turning up for Australia someday. Although that is hard to take, remaining positive is the way forward, said Lewis.
"It will be slightly harder because the 50-over World Cup is (among) the top eight (teams), so it will be a lot harder than the T20 World Cup," said the leg-spinner.
"But you go into every tournament to qualify, so I guess we just go in with a positive mindset and we believe that we can qualify."
https://open.spotify.com/episode/68RdoUPR5JUmx0RUr9fixZ?si=1qwRggAkR_e_Urwwg5YcuQ
a