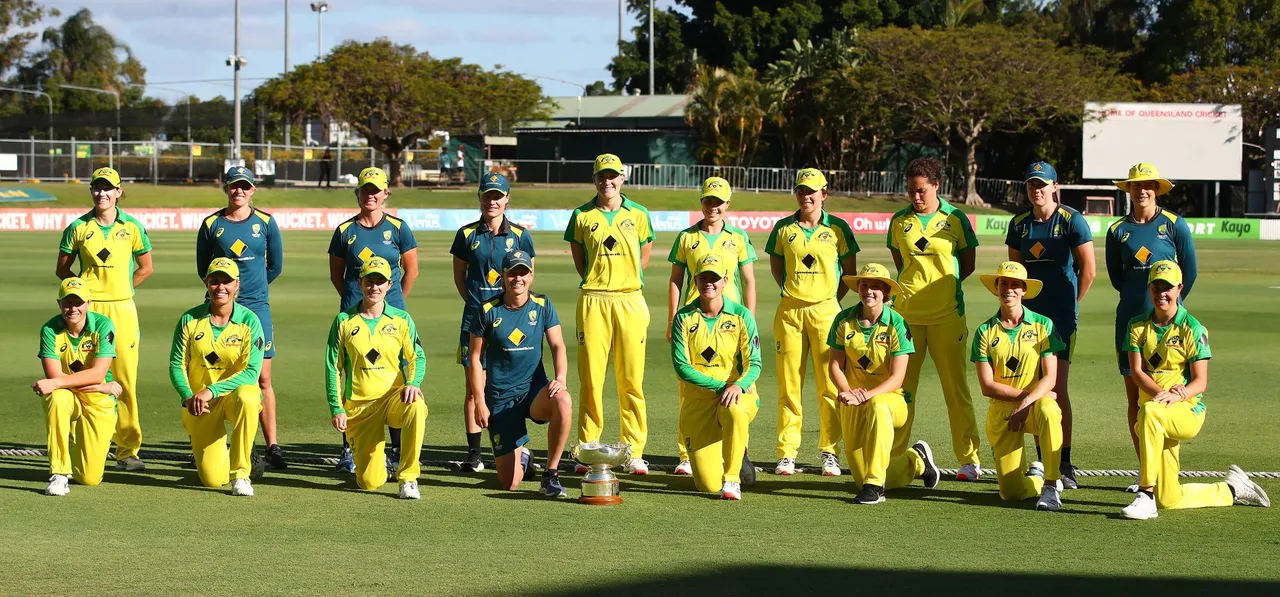 A fan's perspective on Australia's dominant run.
Act 1 of the
Hamilton
musical ends with a song called "Non-Stop". Here, all the victorious Americans are getting ready to build their country from scratch. Alexander Hamilton visits his friend/foe Aaron Burr and asks for help with his new "client", the new US Constitution. Burr is hesitant. Hamilton suggests writing anonymous essays defending the new constitution. Burr is sure no one will ever read it. In a last-ditch effort to convince Burr, Hamilton asks,
What are you waiting for?What do you stall for?We won the war,What was it all for?
Every time there is a discussion about women's cricket, investment, or domestic systems, I remember these lines. At a time when every cricket board is hesitant, unwilling to take risks and happy to just wait for decisions to be forced upon them, Australia, like Hamilton, are not throwing away their opportunity to charge ahead of the pack.
In recent times, they have underlined their dominance on the world stage with a record-equalling 21 ODI winning streak, a home T20 World Cup victory, and an Ashes victory on foreign soil. Many articles dissecting this incredible run of form mentioned a strong domestic system as
the
factor responsible for their success. Geoff Lemon, one of the best commentators of women's cricket, underlined the team and players' adaptability as a key contributor as well.
In this article, I attempt to explain what I believe has worked for Australia through this period.
Batting Juggernaut
During their 21 winning-streak, Australia racked up 5217 runs at 5.6 RPO. Their tally included 36 individual scores over 50, including 10 hundreds by five different players - Alyssa Healy (3), Meg Lanning (3), Ellyse Perry (2), Rachael Haynes (1) and Nicole Bolton (1).
There was only one match where none of the players went past the individual 50+ score, and that was when they chased down a total of 95 against Pakistan. Additionally, when batting first the team has crossed the 300 mark five times and formed 11 century partnerships.
Meanwhile, the opposition have only managed a total of 13 individual 50+ scores against Australia, with only two hundreds - Tammy Beaumont and Chamari Atapattu. To further underline their dominance, they only conceded one century stand - against India in 2018.
Bowlers getting the job done
Australia's bowlers were at their dominant best through this period, taking a total of 196 wickets and bowling the opposition out 12 times. They only conceded 3686 runs at 3.9 RPO in 21 ODIs, and only once allowed the opposition to score a total over 250. Only eight times did they concede over 200 runs.
In contrast, Australia lost only 117 wickets across 21 matches, averaging only 5.5 wickets per match.
ALSO READ: Is Meg Lanning's Australia replicating the success of Ricky Ponting's men from 2000s?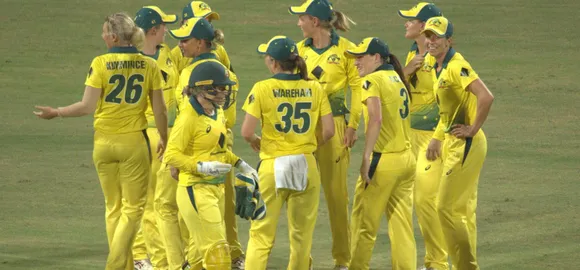 Australia's bowlers have always found success. © CA DIGITAL (Cricket Australia)
A group of multi-faceted players
It is well known that the 2017 World Cup semi final exit was a watershed moment for Lanning and co. Their batting line up was deep but not flexible, they didn't have any back-up options with the ball and the team was dependent on the big names to bail them out of a crisis. However, since then, the number of multi-faceted players within the squad has increased with every passing series. For example, there were nine genuine allrounders in the
Australian squad of 18
, that recently won the Rose Bowl series at home.
In all, seven players debuted for Australia since the start of 2018. While some of the players may not have kept their place in the side throughout, but they understand the team culture. Players like Tahlia McGrath and Erin Burns knew exactly what they had to do for their readmission in this team. Steady and systematic integration of players is needed not just for creating a better pool of qualified players, but also for keeping current players in the squad on their toes.
The deeper the roots, the greater the fruits
On the systemic level, a robust domestic structure and investing in the growth and development of women's cricket is not new for Australia. The strength of the Women's National Cricket League (WNCL) and the huge success of the Women's Big Bash League (WBBL) are two standout aspects of this investment. There is also the Under-19 and other (national and state) pathway programs that are equally necessary, but rarely get any public attention.
Annabel Sutherland is a poster girl for this system - she played with and against 37 overseas internationals before making her debut for Australia. (Stat courtesy @_hypocaust).
Not all roses
Despite the incredible numbers, I believe there is still a room for improvement. For starters, almost 7% of the runs Australia conceded came from extras - a stat that may leave them seething.
Another expected improvement area is their death batting. While their late-order collapses have not hurt them yet, there were as many as six instances where the lower order failed to capitalise on the start provided by the top. On all those occasions, they could have crossed the 300-run mark, but reckless batting meant they fell short.
Is Australia beatable? Of course. Jim Maxwell on
BBC Stumped Podcast
suggested having slower pitches to contain the Australian juggernaut. That is a possibility. Teams need to adapt themselves quickly in order to beat Australia - if you give them an inch, they will take a mile.
https://open.spotify.com/episode/1F2gXFppJQGyM0JCxJGJQe
What's Next?
The thing about this Australian team is they are never satisfied. Much like skipper Lanning's insatiable appetite when it comes to run-scoring, the team cannot get enough of winning.
These lines from Hamilton's "Non-Stop" seem perfect for them:
You will never be satisfied.
History has its eyes on you
Australia will keep raising the bar. They want to be the greatest of them all.
KMac2138 has been following women's cricket since 2013 and is an economics and international relations student.