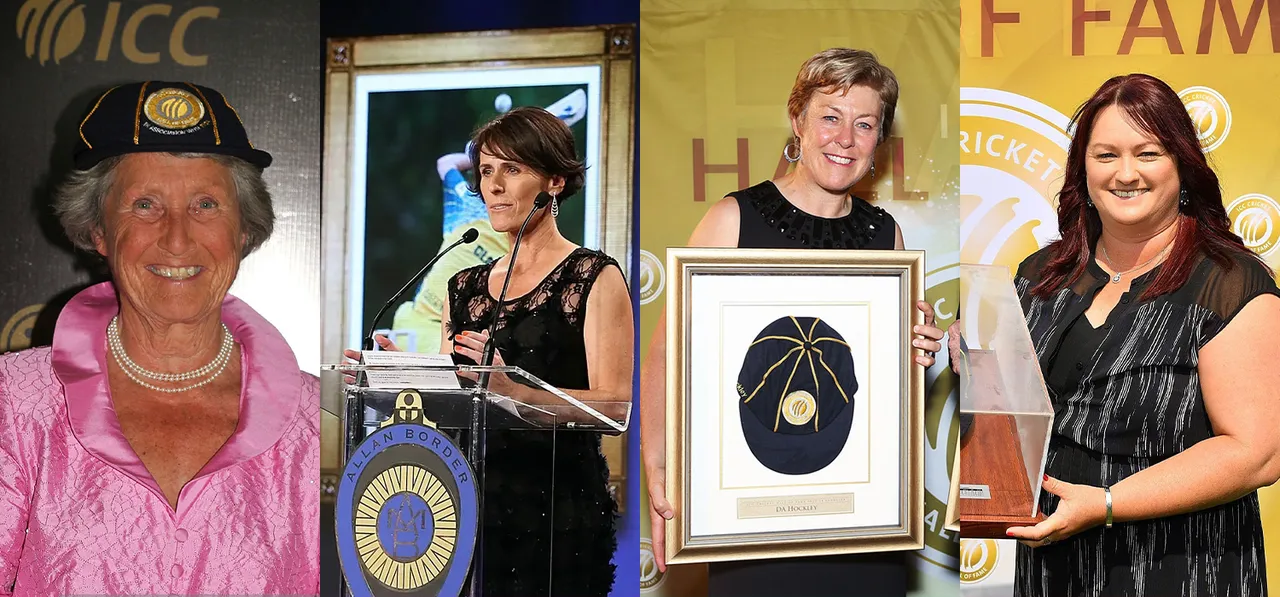 The ICC Hall of Fame is an honour that recognises the achievements of cricketers who have enjoyed remarkable international careers - contributing to the game in their own inimitable styles both on and off the field. Launched in 2009 by the International Cricket Council in association with the Federation of International Cricketers' Associations (FICA), the first female inductee was from England in 2010. Thereafter, 2013 and 2017 aside, every year has seen at least one woman cricket inducted.
From the late Rachael Heyhoe-Flint to Lisa Sthalekar,
Women's CricZone
looks at the nine inductees of ICC Hall of Fame. 
2010: Rachael Heyhoe-Flint (England)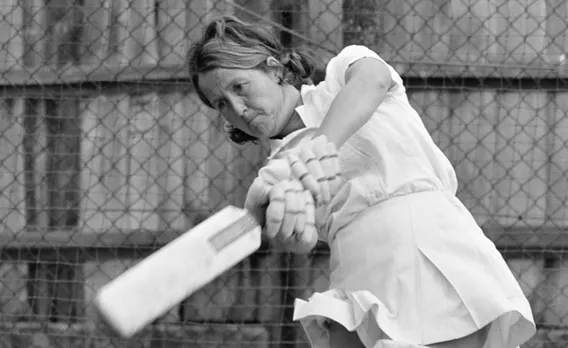 © Getty Images
Former England skipper Rachael Heyhoe-Flint was the first woman to be inducted into the ICC Hall of Fame in 2010. Heyhoe-Flint, who passed away in 2017, aged 77, captained England from 1966 to 1978 and led her team to the inaugural Women's World Cup triumph in 1973. One of the pioneers of English women's cricket, Heyhoe-Flint remained unbeaten in six Test series as skipper. She was also the first woman to hit a six in a Test match. The right-handed batter played 22 Tests and 23 ODIs in total scoring 1594 runs and 643 runs respectively.  She scored three Test centuries with her career-best of 179 coming against Australia in 1976. Her only ODI ton of 114 came against Young England in 1973. 
2011: Belinda Clark (Australia)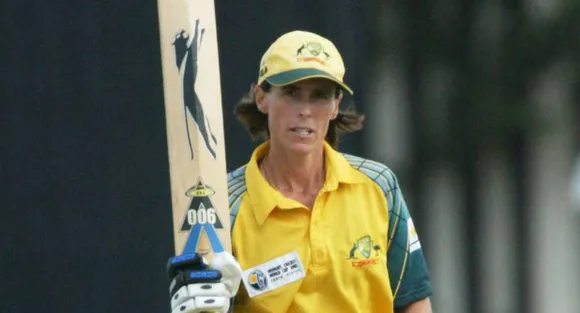 © Getty Images
One of the stalwarts of Australian cricket Belinda Clark was inducted in the ICC Hall of Fame in 2011. The former skipper was also inducted into the Sport Australia Hall of Fame in the same year, before becoming the first female to be honoured with the Australian Cricket Hall of Fame during the 2014 Allan Border Medal ceremony.  Clark, who captained Australia from 1994 to 2005, is best remembered for her ODI double century against Denmark in the 1997 World Cup. Her 229 not off 155 balls, which included 22 boundaries, was the first-ever double ton in ODIs, and remained a record in women's cricket until New Zealand teenager Amelia Kerr surpassed the mark with an unbeaten 232 against Ireland in 2018. 
2012: Enid Bakewell (England)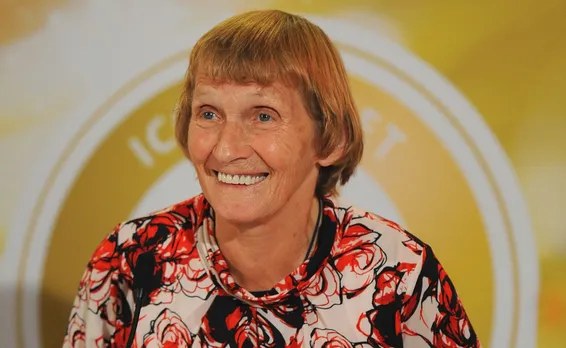 © Getty Images
Former England allrounder Enid Bakewell, was the third female cricketer to be inducted in the ICC Hall of Fame in 2012. While she may have played only 12 Tests and 23 ODIs for England, Bakewell went on to etch her name in the history books as one of the best allrounders the country has ever produced. A right-handed batter, who used to bowl slow-left arm spin, Bakewell scored 1078 runs in Tests at an average of 59.88, including four centuries. She also took 50 wickets at an average of 16.62. In her final Test against West Indies, Bakewell scored 68 and 112 not out and took 10 for 75, including career-best figures of 7 for 62 in the second innings at Edgbaston in 1979. She also scored two ODI centuries. 
2014: Debbie Hockley (New Zealand)
© Getty Images
Former New Zealand skipper Debbie Hockley was inducted in the ICC Hall of Fame in 2014. Hockley was also awarded a Member of the New Zealand Order of Merit for her contribution to the game in 1999, and became the first female president of New Zealand Cricket in its 122-year history in 2016. Among the 19 Tests Hockley played, she led the side in six of them drawing all. She played 118 ODIs for New Zealand and was adjudged the Player of the Match in the 1997 World Cup final against Australia in a losing encounter at the Eden Gardens in Kolkata. She retired in 2000 after New Zealand defeated Australia in a nail-biting final, to be crowned World Cup champions. 
2015: Betty Wilson (Auastralia)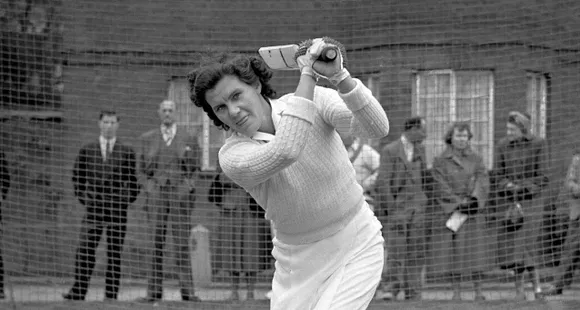 © Getty Images
Betty Wilson was one of the greatest of all time and inducted in the ICC Hall of Fame in 2015. In her debut Test match in 1948 against New Zealand, Wilson scored 90 and took 10 for 65 before following it up with a majestic 111 in her second Test against England. With that, she became the first Australian woman to score a Test century against England. A year later, Wilson became the first woman cricketer to score a century and to take a five-wicket haul in an innings of a Test. She was inducted into the Australian Sporting Hall of Fame in 1985 and also has a tournament named after her called Betty Wilson Shield. She was also inducted into the Australian Cricket Hall of Fame in 2017 after which the Betty Wilson Young Player of the Year award was inaugurated at the 2017 Allan Border Medal Ceremony. 
2016: Karen Rolton (Australia)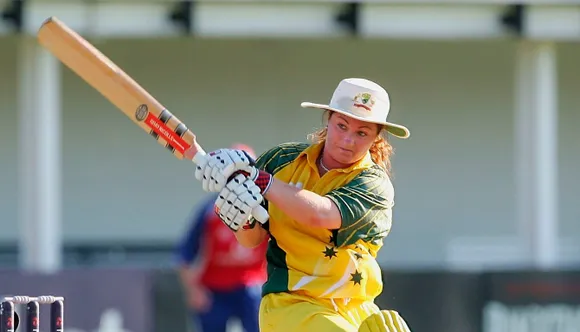 © Getty Images
The two-time World Cup champion (1997 and 2005), Karen Rolton was inducted in the ICC Hall of Fame in 2016. A former captain herself, Rolton appeared in 141 ODIs for Australia scoring over 4000 runs. In the 2005 World Cup final against India, she scored a brilliant 107 not out and was adjudged Player of the Match. She also bagged the Player of the Tournament prize in the same event. Among other individual honours, she was named ICC Women's Cricketer of the Year in 2006 and received Belinda Clark Award in 2002, 2003, 2005 and 2006. She also has a ground named after her in Adelaide known as Karen Rolton Oval. 
2018: Claire Taylor (England)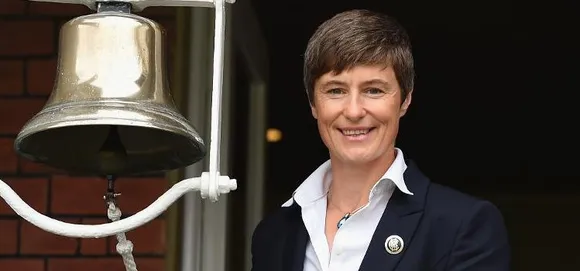 © ICC
Former England cricketer Claire Taylor was inducted in ICC Hall of Fame in 2018. An occasional wicket-keeper, Taylor represented England in 150 ODIs and played a key role in the team's two world titles in 2009. Taylor was short-listed for the ICC Women's Cricketer of the Year in both 2007 and 2008 and won the award in 2009. She was also named as the England and Wales Cricket Board's Women's Player of the Year in 2009. 
2019: Cathryn Fitzpatrick (Australia)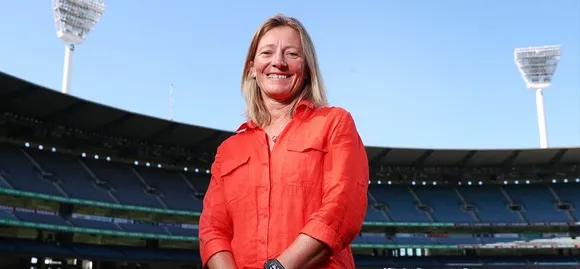 © Getty Images
Former Australia fast bowler Cathryn Fitzpatrick was inducted into the ICC Hall of Fame in 2018. Regarded as one of the fastest bowlers to have graced the women's game, Fitzpatrick was the first female cricketer to take 100 ODI wickets. In 2006, Fitzpatrick became the oldest woman to take a five-wicket haul in ODI history, at the age of 37 years and 358 days. At the time of her retirement in 2006, she was the highest wicket-taker in ODIs - a record she held until 2017, when Jhulan Goswami surpassed her tally of 180. In 2019, she was also inducted into the Australian Cricket Hall of Fame. 
2020: Lisa Sthalekar (Australia)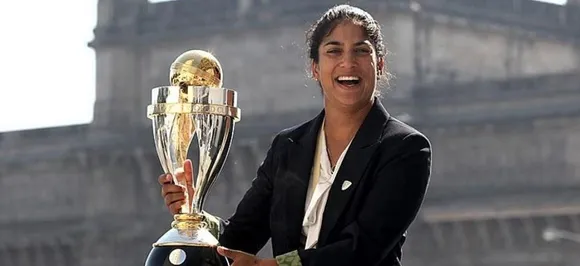 © Getty Images
Former Australia allrounder is the most recent inductee into ICC's Hall of Fame - the fifth Australian woman and 27th player from her country to achieve the honour. Winner of four World Cups, Sthalekar played a key role in the team's growth through her 12 year career. She has scored 3,913 runs and claimed 229 wickets across a decorated international career that featured eight Tests, 125 ODIs and 54 T20Is for Australia. Sthalekar was awarded the Belinda Clark Medal in 2007 and 2008. Post-retirement, the 41-year-old has established herself as one of the leading commentators.