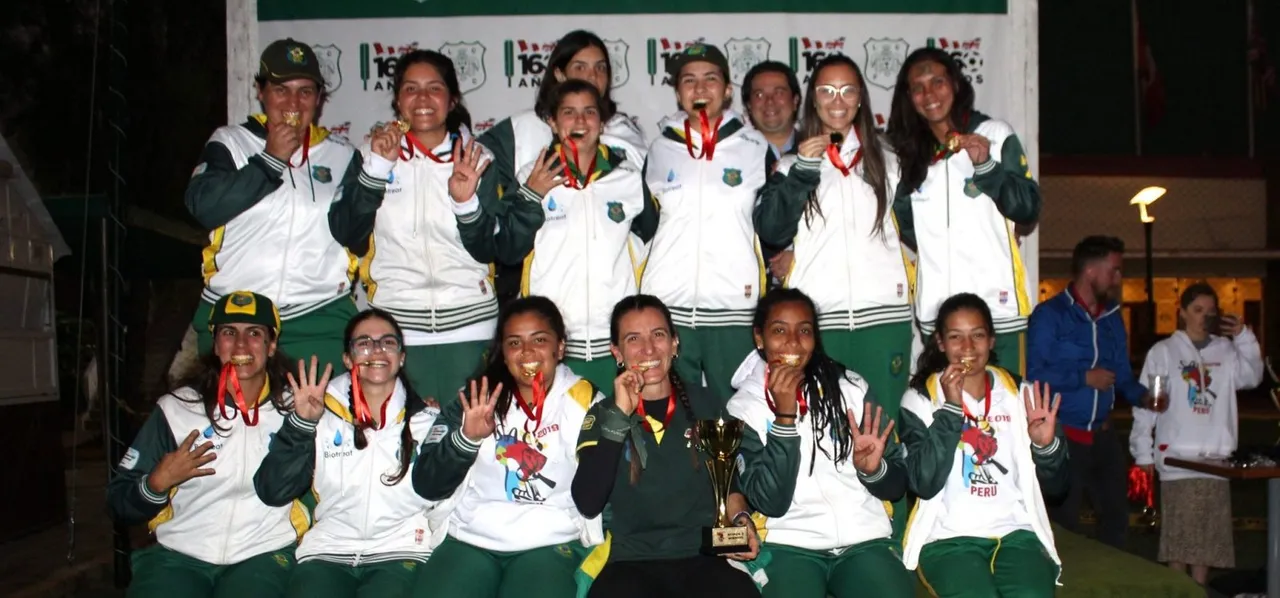 Cricket in samba land is no longer in its infancy. In January this year, Cricket Brazil (CB), the sport's governing body in the country, awarded central contracts to 14 of its women players in what was a path-breaking step among the associate nations. The sport which was no more than a pastime to many before, suddenly became a means of livelihood.
In a country which has a population of over 211 million people and is known for its beautiful beaches, the colourful 'Carnaval' (Brazilian festival), and is home to several football legends including Pele, Ronaldinho and Ronaldo; women's cricket has come as a new ray of hope to many. Although Brazil has a men's cricket team too, it is the women who have made a bigger mark on the international arena. While the men are ranked 75th in the world, the women find themselves at 38 – a testimony to how quickly the game has progressed among the female community. 
"Women's cricket in Brazil is growing more every day," Lindsay Mariano, Brazil vice-captain, told Women's CricZone in an exclusive interview. "Our national team is getting stronger and having quite a bit of success in tournaments. We are evolving all through our pathway too," added the 19-year-old wicketkeeper-batter.
ALSO READ: Cricket Brazil offer 14 central contracts
Cricket in Brazil dates back to the mid-1800s in capital Rio de Janeiro, during a period when a substantial portion of the city's population was British or of British descent. But it wasn't until 2003 when the International Cricket Council (ICC) granted them affiliate membership. However, for a large part of the next decade few people knew the sport was being played in the country. It was only in 2010 when Matt Featherstone and his team started working with social projects in underprivileged areas – mainly in Pocos de Caldas and Brasilia – that the game gained popularity. In fact, nine of the 14 contracted players have emerged from these grassroots projects in disadvantaged areas.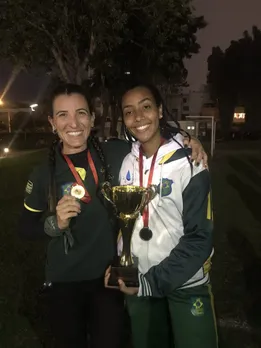 A decade of hard work and the results were there for all to see. In these ten years, Featherstone has introduced as many as 3,700 children – half of whom are female – to the game, and also overseen Brazil's successful run in the South American Women's Championship – an ICC recognized tournament where the team have been champions on four (out of five) occasions (2015, 2016, 2018 and 2019).
"I got to know about the game in 2015 at a
community project close to my home and started taking lessons and playing the
game," Mariano, who idolises Chris Gayle, Ellyse Perry, and Jofra Archer,
recounted. "People were curious to know what is cricket – sometimes they ask if
it is hockey. But we have a street game called 'Bets' and they can relate to it
and understand the game."
"Women's sport is becoming the forefront.
The association (Cricket Brazil) has decided that our women's side is the best
team forward," Featherstone, who also happens to be the board president, told BBC
Sport in an interview.
At a time when their continental rivals are still trying to provide their players with the best possible facilities, Brazil are a well ahead of the competition. Currently, along with 14 contracted players, the support staff counts to 16 - all of whom have come through the development programs.
The women's national team is based in Pocos De Caldas, with the closest major city being Sao Paulo. They have a brand new 'High-Performance Centre' (HPC) for women with four nets and an area set aside for fielding practice. A plan to build two indoor lanes at the HPC is also in the works. They also have a second outdoor training facility at the local sports club.
ALSO READ: Thailand's journey of laughs and learnings in the World Cup
The contracted women have access to strength and conditioning coaches, sports psychologists and a variety of highly qualified coaches; it is a very professional set up. The main ground at Pocos reminds one of the iconic Lord's cricket ground in London; its picturesque setting is something every cricketer wants to experience in their life.
Although the first Brazil women's cricket team was formed in 2007, they got a shot in their arm when the ICC awarded T20 international status to all participating member countries in 2018. This meant that all their matches in the South American Women's Championship were considered as official T20Is.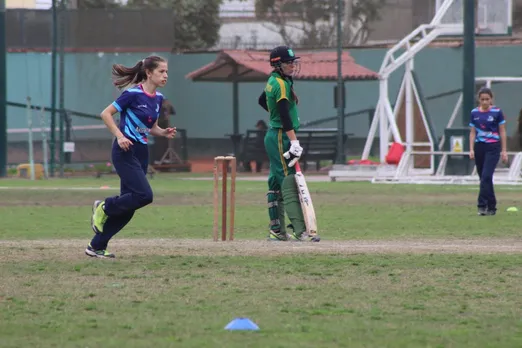 Since then, Brazil have played 10 T20Is and remained unbeaten – a record in the continental arena. Although Argentina are their biggest rivals, other games against Peru, Chile and Mexico also maintain the same level of competitiveness. "That (the Argentina rivalry) is a classic game in South America – both, male and female," Brazil captain Roberta Moretti Avery said.
Brazil's 202 for 3 against Peru in the 2019 edition of the South American Women's Championship is their highest.   
"We have been playing Argentina since 2007 in ladies' tournaments and now the relationships amongst these teams is very good. Obviously we are massively competitive and we will give it all to win the games. But that is going to happen with every team we play against," added the 34-year-old allrounder.
Incidentally, Moretti Avery is the only one among her peers in South America to score a T20 century - she hit a majestic 102 against Peru in the 2015 edition of South American Women's Championship.
With the 31-year-old former Exmouth cricketer Liam Cook on board as coach of the team, Moretti Avery's troops have learnt a great deal about the game. "It has been a great experience. Liam is a young, dynamic coach and his views of the women's game are very current," said Moretti Avery, who is also an entrepreneur and a physical education graduate as per her Twitter bio.
ALSO READ: Developing women's cricket in the outposts
"We will grow as far as we can and do whatever it takes to achieve it. It is a shame that the COVID-19 pandemic interrupted briefly his time in Brazil, but his time here was a successful start for our season," she added. "He was a big support in our training – he has a modern view of the game, and that was great," Mariano added.
Cook will return to Brazil once things settle down completely. 
Amidst an upsurge in interest and professionalisation of the women's game both in more established and associate nations, Thailand have been a fresh of breath air, participating in their first ever World Cup earlier this year. They traveled to Australia in February to take part in what was the biggest tournament in the history of the women's game so far, thereby showing other associate nations that with hard work and the right investment, anything is achievable. Featherstone wants Brazil to take inspiration from Thailand's journey and continue to improve with that goal in mind.   
"Absolutely. That's our goal (playing in ICC Women's T20 World Cup in South Africa, 2022). We realise that in men's cricket, a top 10 or a top 20 is a long way (away). But the way the structures and pathways are being laid at the junior levels (U-13, U-17), there is obviously a gap. We realise that the gap to bridge is not big in women's sport; and the perfect example is Thailand."       
So where do the likes of Mariano and Moretti Avery see Brazil cricket in the next five or ten years? "I see lots more girls playing and working hard to get to the national team. Without a question I see us being part of ICC tournaments and the Olympics," said Moriano.
Well, it is not known if cricket will be included in the Olympics ever, but one thing is for sure, if they continue at this pace, Brazil are going to be a force to reckon with in the coming years.