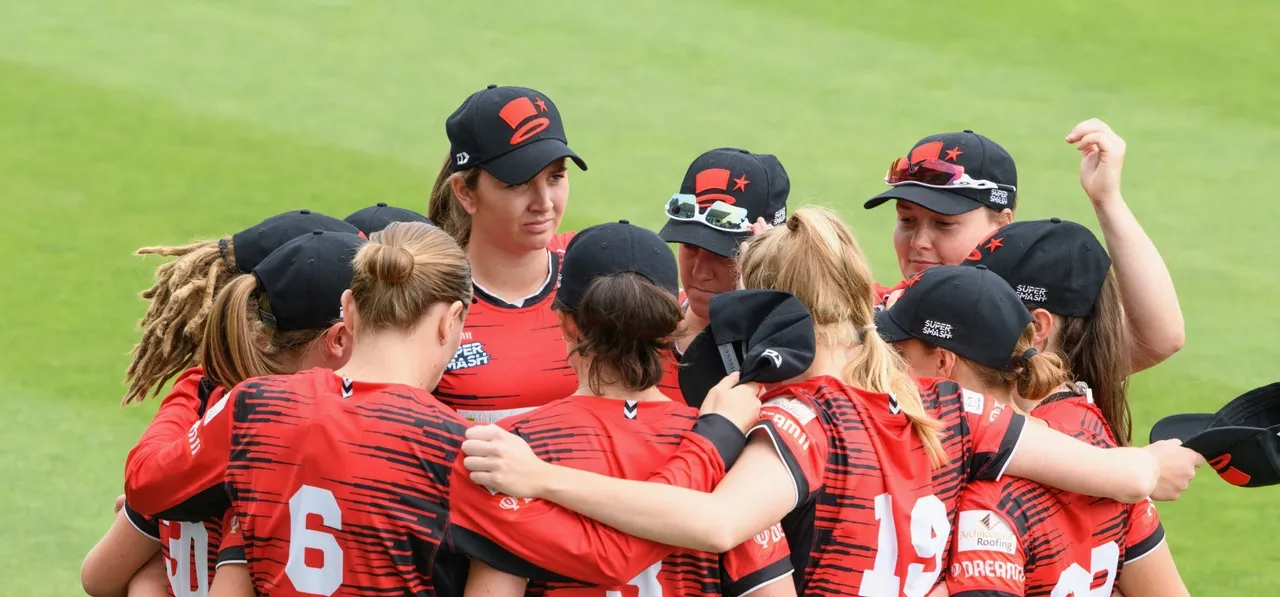 Kate Ebrahim returns to the Canterbury Magicians squad for the opening rounds of the 2020-21 Hallyburton Johnstone Shield after she missed the previous year with the birth of her daughter. The New Zealand allrounder joins a strong 13-member squad that will be led by Frances Mackay.
Newly appointed head coach
Rhys Morgan said he was nervous ahead of the start of the season, but also excited about what is in store.
"The team have been working hard for the last four and a half months and they've had a fantastic pre-season," he said. "I'm looking forward to getting some games under my belt, but yes there are a few nerves there which I think is a good thing."
Young allrounder Kate Sims who represented Central Hinds last season, has relocated to Canterbury after receiving a Lincoln scholarship, and has also been named in the squad. She impressed Morgan over the winter training program and is in line to make her Magicians debut against Otago Sparks on Saturday (November 21).
ALSO READ: Anlo van Deventer to lead Central Hinds in HBJ Shield; Rosemary Mair to miss six rounds
"She's a fantastic athlete and she's got a bright future in front of her," Morgan said.
"She's done really well to make the squad for the first two rounds and that's purely down to the hard work she's been putting in at training."
The side will be without the services of their two internationals, Amy Satterthwaite and Lea Tahuhu, who are over in Australia competing in the Women's Big Bash League. They will miss the first four rounds of the Hallyburton Johnstone Shield as they will have to quarantine for two weeks on their return.
Squad:
Frankie MacKay (c), Sarah Asmussen, Missy Banks, Nat Cox, Kate Ebrahim, Georgia Edge, Emma Kench, Laura Hughes (wk), Allie Mace-Cochrane, Jacinta Savage, Jess Simmons, Kate Sims, Gabby Sullivan