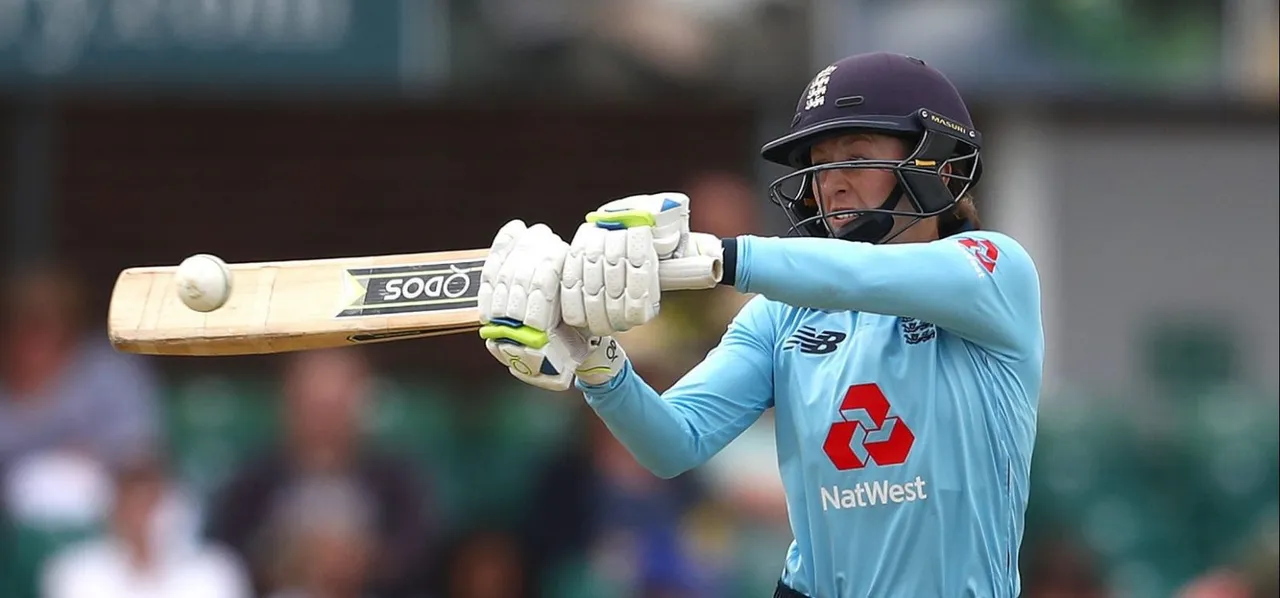 Fran Wilson came into 2020 in the best form of her career.
For her then, the enforced break during the pandemic has been especially frustrating. She was determined to back up her strong showing in domestic and international cricket last year which included her highest score for her country.
Despite that there is a smile on her face and plenty of optimism as she prepares for England's T20I series with the West Indies. She has approached training in the England bio-secure bubble at Derby keen to take plenty of positives from the experience.
"Life in the bubble is good fun!" she tells
Women's CricZone
.
Last summer Wilson, 28, averaged 64.25 in List-A cricket for her new county Kent, the best numbers of her career to date. Then, in England colours she struck an explosive,
unbeaten 85 off just 49 balls
in the
second ODI against Pakistan
in Kuala Lumpur, her highest international score to date.
"Last year was a real breakthrough for me, playing the most consistent cricket that I've ever played," she says. "So, I'm really proud of all of that. It has been frustrating not to have had a whole season to back up that performance and that level. But I guess it's not going anywhere."
"Hopefully we'll have some cricket this winter and then a full season next year. I'm hoping to just get going where I left off."
ALSO READ: If you keep scoring runs, they can't ignore you, says Sophie Luff, unperturbed by England snub
"And even when you're not playing and it's during this strange time
there's loads of stuff you can get out of it and there's loads of learning. So, no time is wasted time, it's all good."

Wilson gave a glimpse into life in the bubble at the County Ground in Derby where England's squad of 24 players have been based since they featured in the opening two rounds of matches in the Rachael Heyhoe-Flint Trophy.

She says that above all the players are pleased that they are training with a purpose again.

"We know how hard the ECB and West Indies Cricket Board have worked to get the series going. And we're all very, very grateful for all the efforts there."

"As players it's great to be able to train with a purpose. At one point we were training and not knowing when our next international fixtures are and that's quite a hard thing to do. So, it's really good to have that focus and be working towards something. Credit to all the people at the top for making it happen."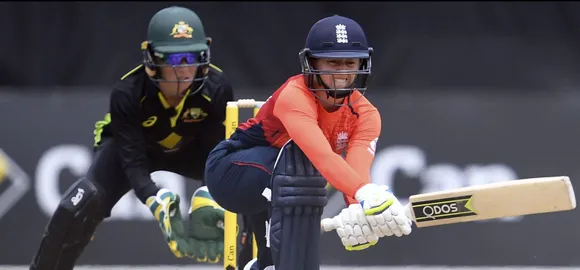 Fran Wilson enjoyed an incredible 2019-20 season. © Getty Images

Wilson is outside with her teammates in the warm autumn sunshine when she speaks to this publication and says life in the bubble has been enjoyable overall.

As well as a series of inter-squad games, the players have found plenty of other ways to keep themselves busy and maintain their competitive spirit.

"We've had training most days, had a lot of practice games. It's quite intense, but at the same time, we're pretty well looked after and we all get on quite well. So that's all good."

"We fill the days, but I'm not sure how! A lot of Netflix is watched, lot of cards have been played. We've introduced a new game, 'Monopoly deal', which is a card game version of Monopoly, which has been good fun. It sounds very boring, but it's actually been quite fun and the days are filled, so it's been good."

"On recovery days, we've got the badminton racquets and made ourselves a net so there has been lots on."

ALSO READ: Elegant lefty, shrewd vice-captain and a doting mother - Amy Satterthwaite set for juggling comeback

Staying in hotels for long periods is not uncommon for international cricketers, so it has helped prepare the squad for this unique summer. It has also helped foster team spirit still further.

"We've been in kind of situations like this where we go away and have to stay in the hotel. I've been on a few tours to India where it's like that," says Wilson. "So, it's not necessarily completely alien to us all. I guess it's good that we're all kind of in this together. It's something we can all learn from."

Wilson made her international debut for England aged just 19 in Sri Lanka in late 2010, but registered two ducks in a T20 series in Australia early the following year. She did not play for England again for another five years when she was recalled for the 2016 T20I home series against Pakistan. She quickly made up for lost time, hitting an unbeaten 43 in her first match back. The innings helped set up victory for England and earned her the player of the match award. She has been a regular member of the England side ever since, representing her country on another 49 occasions and featuring as a key member of England's victorious 2017 World Cup campaign.

She says experience has played a big part in how her game has developed since her international recall.

"As I've got older, I've just been a lot clearer on my game. A lot less concerned about failure, about what other people are doing. Better at moving on and just getting on with the next game if you don't have a good one."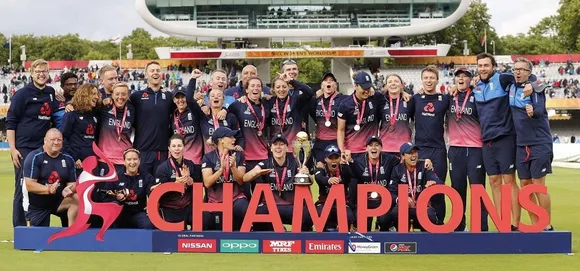 Fran Wilson was a part of England's World Cup-winning side in 2017. © Getty Images

"I've chilled out a little bit. Also, from a skill level point of view, I've worked hard on areas that I need to in order to have an international career: all round technically a lot better; mentally a lot calmer, more experienced," she explains.

"I think those kinds of things, all added together with a bit of opportunity, comes out in good performance."

Her return to the international stage also coincided with the advent of central contracts. In 2016-17, Wilson became the first player to be added to the list of centrally-contracted players since its introduction in 2014. In awarding her a contract, ECB Director of Women's Cricket Clare Connor cited Wilson's run-scoring and dedication as a member of the squad.

She is, not surprisingly, a big believer in the professional set-up: "It just gives you the opportunity to train full-time with really good coaches, alongside really good players."

ALSO READ: England dream alive, Evelyn Jones looks to build on momentum

"I think that's important that you're in with a group of players who are pushing you and challenging you. So yeah, full-time contracts played a massive part."

Wilson has thrived in the role as a middle finisher and the opportunity to influence games at crucial periods.

"I love to bat as high as possible, really. I love batting, so it's good to get time in the middle," she says. "But I've always enjoyed that 4, 5, 6 role, where you can go out and really influence a game, whether it's saving a team or winning the game for your team. I've always found that quite exciting."

"It fits my game being able to score at over a run a ball. I find it quite exciting really. I do enjoy that role but any role where I'm batting and getting time in the middle is good for me."

She is encouraged by the new regional set-up in English domestic cricket and played two fixtures for Sunrisers in the Rachael Heyhoe Flint Trophy. She hopes that in the same way that central contracts helped drive England's performances, regional contracts can play a similar role domestically.

"It's a whole new infrastructure. It's really, really impressive to get that going at any point, let alone during a pandemic. I played in it for the first couple of games and was so impressed at the structures there already.

"They've got some really good coaches involved. A lot of the domestic girls, the level is really good. Just thinking about what these players and these coaches can achieve with a whole winter behind them as well, it's really, really exciting."

"For players who have come through the system and played for so long for nothing and given so much to County Cricket and to be getting the rewards now of a good domestic structure, it's really pleasing for everyone. I was really, really proud to be involved in it."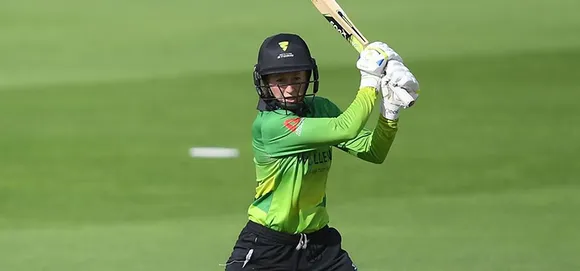 Fran Wilson played a central role in Western Storm's WCSL win last season. © Getty Images

For now though, her sights are set firmly on the West Indies series. Wilson believes England's T20I squad are in very good place. With that, of course, comes fierce competition for places, something she welcomes.

"I feel like there are a number of players who could come in and do a really good job for England and that's a great place to be as a squad."

"We need to be challenged. Everyone needs to feel like they're being pushed. So, it's about managing that pressure, just being really clear on what I want to achieve and where my game's at and just going with it really."

"It will just be really exciting to be able to play against West Indies later this month especially at the moment during COVID because it's so uncertain. We don't know when our next competitive cricket is."

Wilson has enjoyed teaming up again with new England head coach Lisa Keightley, with whom she worked during her England Academy days.

"Lisa's been brilliant. She's very chilled - kind of lets you get on with it, which is great. Because obviously when you get to this level, you're here for a reason. You've got the ability and the skills and you just need that sounding board. Someone to challenge you and she offers that," she says.

"She's got a really good team around her as well. We've had some great coaches come in and work , so yes, it's a good environment to be part of and feel like I'm learning and pushing my game on too."

With that it's time for the players to think about the evening's entertainment and what to watch on Netflix before another hard day of training in the morning.