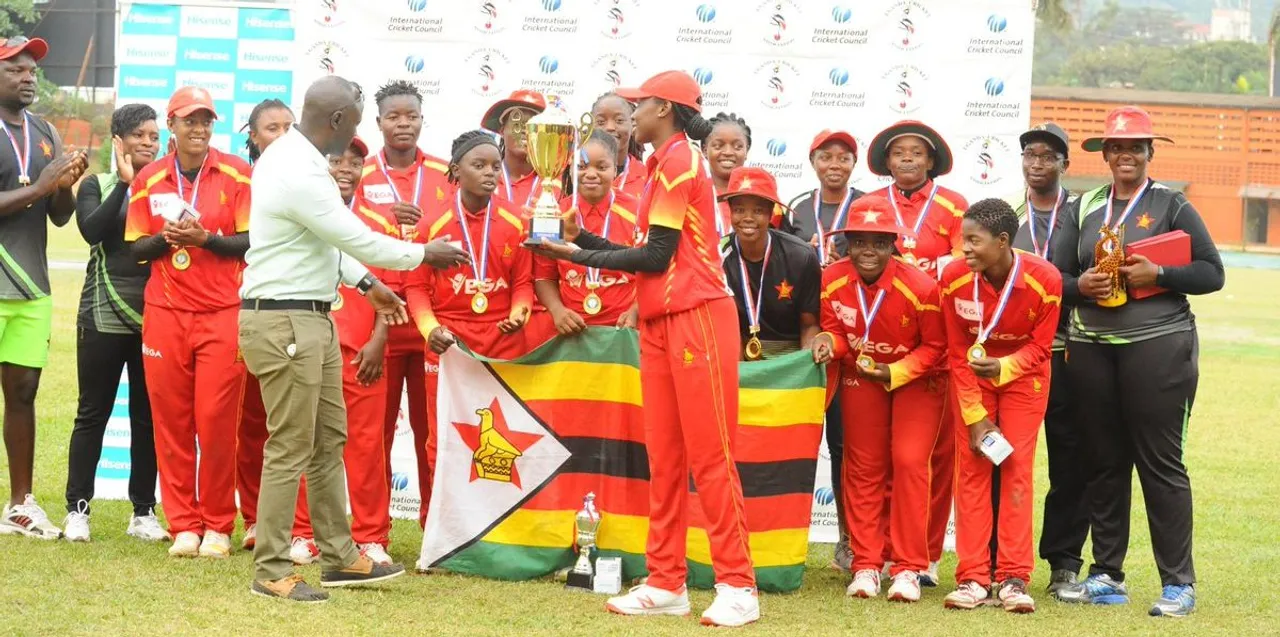 Following the suspension of Zimbabwe Cricket and its players on Thursday (18 July) due to government interference with the board's administration, the ICC has now suspended four women players and a coach who were to travel to England as part of the Women's Global Development squad. The team was meant to play a series of T20 matches against Kia Super League teams.
Marry-Anne Musonda, the Zimbabwe women's captain, Anesu Mushangwe, Tasmeen Granger and Sharne Mayers were all scheduled to travel to England to take part in the series and gain experience leading into the Women's Global T20 World Cup Qualifiers in Scotland beginning on August 31. Adam Chifo, the coach, has also been barred from traveling with the team.
"As I'm sure you are aware, the ICC Board has taken the decision to suspend Zimbabwe Cricket with immediate effect and place a restriction on the Zimbabwe national team participating in ICC events," Holly Colvin, ICC Women's Cricket manager wrote in an email addressed to Chifo.
Since the ban was announced, many of the Zimbabwe men players have vented their frustration via social media. In fact, Solomon Mire went to the extent to announce his retirement from international cricket.
Musonda has been the most vocal of the female players. Constantly tweeting her frustration and disappointment at ICC's decision. Truth be told, the current ban on ZC affects the women's teams immediately, as their participation in the Women's World T20 Qualifiers is suddenly in question.
https://twitter.com/Mutsa13/status/1152926970948345858
The panic started in the Zimbabwean setup when SRC stepped up to shut the ZC board in June stating electoral irregularities, interference and other numerous allegations. The ICC finally took a stern decision to ban them earlier this month. What this meant was all the players who were centrally contacted by the ZC board had been stripped of their contracts and their livelihood.
https://twitter.com/Mutsa13/status/1153261471733878786 /codes_iframe