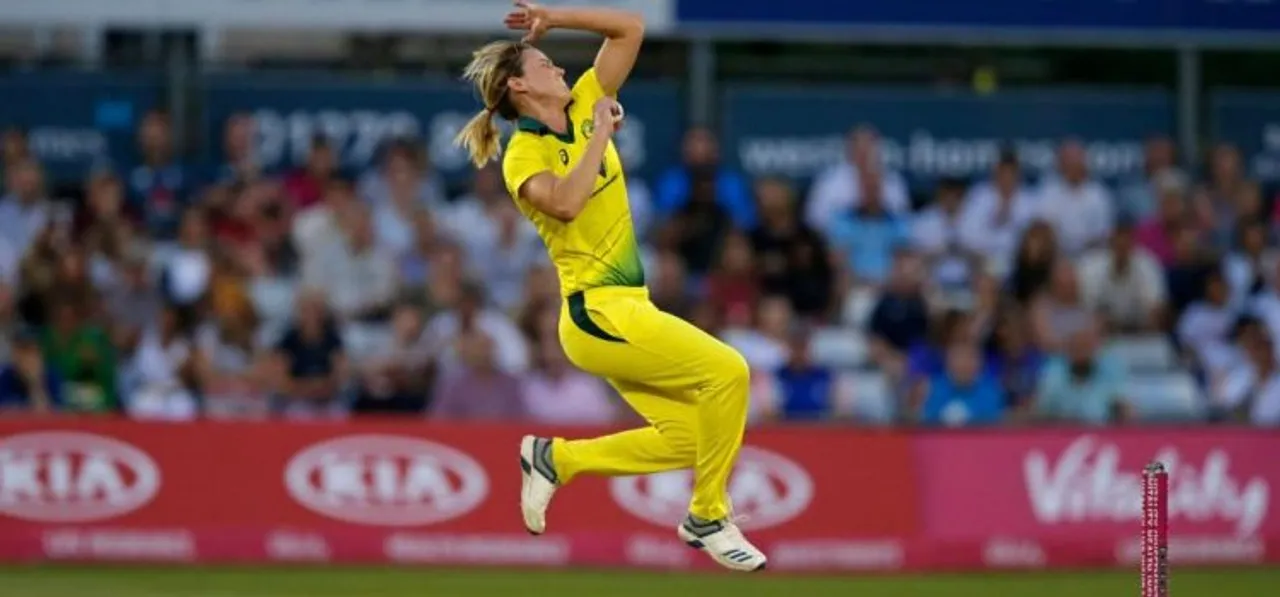 Ace allrounder Ellyse Perry has said that she is excited to be back with the Australian team for the New Zealand tour after a gap of twelve months due to various injuries. The two teams will play their first T20I on Sunday(March 28) at Hamilton.
Speaking ahead of the series, Perry said that she is excited to play for Australia again. "I haven't played for twelve months, but the girls have played only once as well. It was against New Zealand, in Brisbane, last September. There are very much few and far between matches at the international level," she said in a virtual press conference on Thursday(March 25).
"I don't think we are taking any of it for granted. Such a limited opportunity to be together, and because of how much is currently going to logistics and other things, just the opportunity to play cricket is so good. We are very fortunate to be playing in the current climate."
Perry, along with her skipper Meg Lanning, played a crucial role in the Victoria team qualifying for the Women's National Cricket League final. However, they would be missing the final, which is scheduled to be played on Saturday(March 27).
ALSO READ: Meteors trump Scorpions in a thriller; Queensland to take on Victoria in final
She said that it was unfortunate that they had to miss out because of the scheduling clash, adding, "we have trained with that squad for the best part of twelve months. They have got an opportunity to play in the final after so much hard work. We will be watching with the Victorian and Queensland girls in the squad."
Perry scored 233 runs in six matches with three half-centuries. However, she bowled only 30 overs, picking up just two wickets in those six matches. Bowling has been a concern for the allrounder ever since she injured her hamstring during the T20 World Cup in 2020.
While the 30-year-old has made a few modifications to her bowling while she was away from the game, she felt that it is still a work in progress and is much better than when she started working on her bowling, coming back from injury.
ALSO READ: Reactions to India's loss against South Africa – fair or unfair?
"Throughout my rehab process, I saw that as a great opportunity to work on a few different things. One of those was improving the efficiency or effectiveness of my run-up, to give me a little more balance and power at the crease. That was a work in progress and bringing it into the first round of actual competition at the start of the WNCL, I didn't expect it to go smoothly. Those first couple of games against New South Wales probably weren't perfect, but since then, it's been really great because I've been able to iron that out."
Perry said that the best part about being involved in sport is the constant need to improve and evolve as a player. "It's no different for any player. At different points in your career, there are different challenges and ways to go about things, but from a bit of a broader picture, it's probably taken me the best part of twelve months to feel like I'm back to full playing fitness and performance levels."
On having the likes of Tayla Vlaeminck and Darcie Brown in the squad, she said that the former has been bowling very quick during the training sessions, and the latter brings a bundle of enthusiasm to the squad.
"I think it is a sign of how much the game is evolving, particularly in Australia, and they are going to make it really exciting to watch our team play," she concluded.