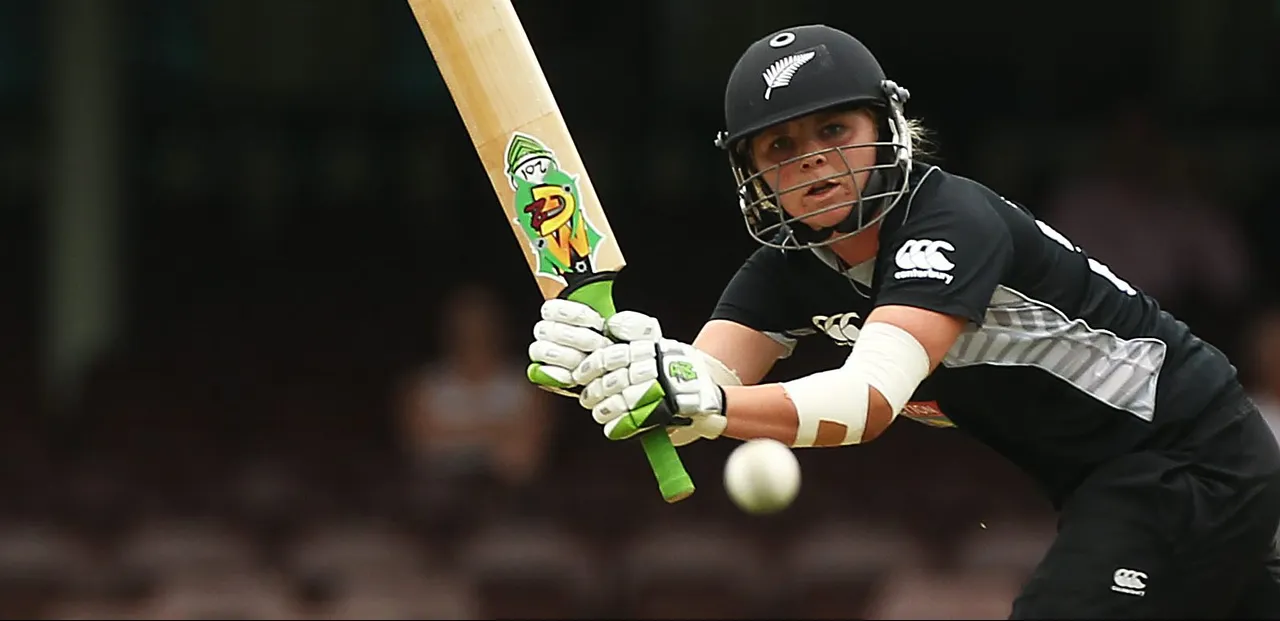 Lucy Doolan, Wellington Blaze and former White Ferns allrounder has announced her retirement from cricket, which brought an end to her cricketing career spanning over 14 years.
Doolan, a strong opening batter and a handy off- spinner debuted for Wellington at the age of 18. She then onwards made 160 appearances for Wellington scoring 3510 runs and taking 172 wickets, also claiming three T20 titles with the Blaze, including the inaugural women's Super Smash in January.
"The body doesn't quite bounce back as it used to and I think the plan was always to come back and play a couple more years after a few years off and then call it a day," she said.
"I'm leaving the girls in a pretty good place going forward, there's so much young, exciting talent coming through our team, so happy days!" she added.
Doolan made her debut for the White Ferns in 2008 in an ODI against England and played 40 ODIs and 33 T20I matches, scoring 868 runs and 60 wickets. She also appeared at five World Cups for New Zealand including 2012/13 T20 World Cup, which was her last World Cup appearance.
A centrepiece in the Wellington team since her debut, Doolan praised the support in place for women's cricket in the Wellington association.
"The support that I've had from Cricket Wellington as part of the Blaze is amazing, they've probably spearheaded the support throughout the country in terms of backing women's cricket and I've seen that right from when I started playing cricket for Wellington as an 18-year-old," she said.
Wellington Blaze captain Liz Perry commended Doolan's relaxed approach to cricket.
"Lucy doesn't play the game for recognition or praise, she plays it because she's with her mates and genuinely enjoys the game," she said.
"She's a classical player – one for the ages. She controls the game with bat and ball and she times the ball better than anyone and her quality off-spin always cause trouble for batters," Perry added.
"Lucy's always passionate about helping the next generation and she always makes players feel welcome. That has now transpired into her love of coaching and I don't think we have seen the last of her yet," she concluded.
/codes_iframe