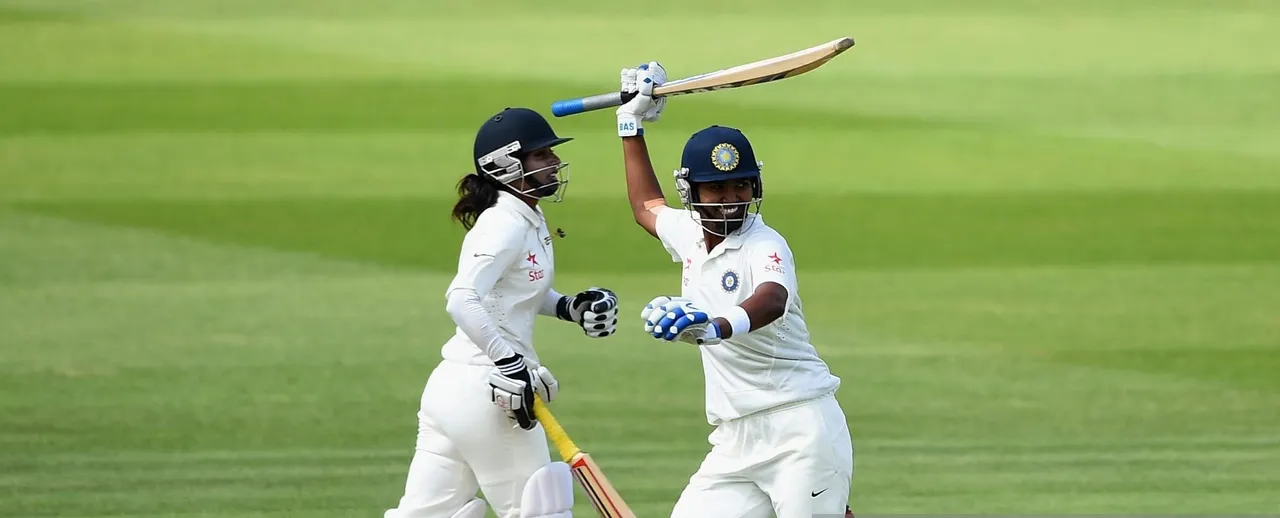 Former India captains Shantha Rangaswamy and Diana Edulji hoped that the governing body will conduct domestic pink-ball tournaments ahead of India's day-night Test against Australia in Australia even as they welcomed BCCI and other boards' decision to organise more Test matches. On May 20, Cricket Australia (CA) announced that India will play their
first-ever pink-ball Test
during their tour of Australia that starts on September 19.
India will be returning to Test cricket after a gap of seven years when
they take on England in Bristol on June 16
for a one-off Test. The pink ball Test match is scheduled to be played at the WACA from September 30 after the ODI leg of the tour. Rangaswamy, a BCCI Apex Council member, lauded the move and said BCCI couldn't conduct many tournaments last year due to the COVID-19 pandemic.
"BCCI has been planning on certain tournaments for women cricketers in the last year," Rangaswamy was quoted as saying by PTI. "But time and again plans have gone haywire because of the pandemic. It is heartening to note that the board has planned a Test during the Indian women's tour of England."
"I firmly believe the ultimate barometer is the longest format. To add to this, a day-night Test against Australia has also been announced which should be highly appreciated."
Rangaswamy, who played 16 Tests for India, voiced her apprehension about players not being familiar with the format since the lack of multi-day matches in domestic cricket.
ALSO READ: The Great Indian Circus
"As Indian women don't play red-ball cricket even in the domestic circuit, it is advisable for the BCCI to conduct a pink-ball tournament in India before the players embark on the journey to Australia," said the 67-year-old.
Edulji, who played 20 Tests for India, echoed Rangaswamy's views when she said preparation and match practice will be the key factors to adjust to the multi-day format and suggested a preparatory camp for the players ahead of the tour.
"I am happy that we get to play with the pink ball also, but before that, if it is possible, there could be a domestic tournament with the pink ball so that the girls get used to it. Otherwise, it is a good thing," Edulji was quoted by
Sportstar
. "Preparation is important because even the men's team was struggling."
"Given the scenario, I am not sure when the domestic season will start and when it will start. Maybe, if they have a camp in NCA or some practice sessions will help. But yes, match practice is more important than just training sessions. In camp, it's just about nets, but in match situations, you actually get to know a lot more."
India's last Test match came during their home series against South Africa in 2014 when they handed the visitors an innings defeat in the Test match played in Mysore. Before that they played a Test against
England in Wormsley
in the same year.
ALSO READ: Nervously excited about returning to Test cricket, says Jhulan Goswami
"If we go back to 2014 when we played the Test against England, there were eight debutants in the playing eleven. We beat the top team. I have always wanted to see the girls play Test cricket. It's a good beginning and it will help the girls. If you play the longer format, the temperament and everything can be learned and you can adjust to any other formats," Edulji added.
Indian domestic players last played multi-day tournaments during the 2017-18 season when BCCI conducted three-day matches between zonal sides. Since the 2018-19 season multi-day matches haven't been part of the domestic fixtures. Australia and England, the only sides who played Test matches since 2014, also don't have multi-day cricket in their domestic calendar.