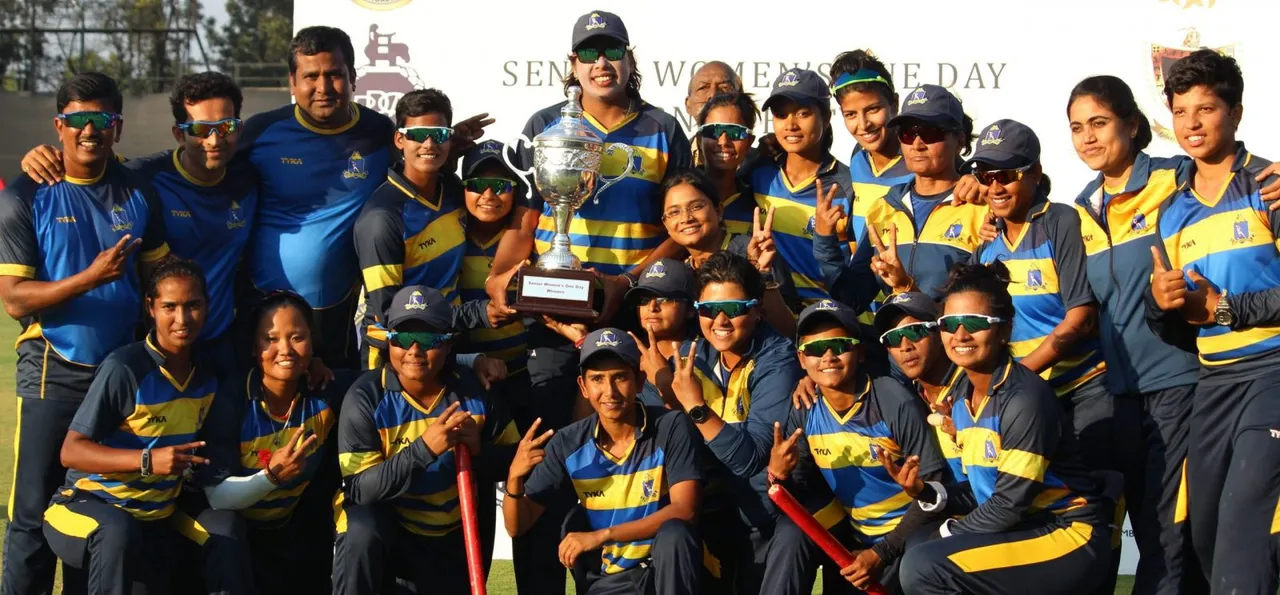 Over the last couple of years Bengal cricket has been on a rise. Within the men's setup, while Mohammed Shami has established himself as one of the country's premier pacers across formats and wicket-keeper Wriddhiman Saha is India's No.1 choice when it comes to Test cricket, the likes of Abhimanyu Easwaran, Sudip Chatterjee and 2018 Under-19 World Cup winning-member Ishan Porel have been regular faces in the India A setup for quite some time now. Add to that, Bengal even made it to the 2019-20 Ranji Trophy final for the first time since 2006-07.
The women, too, are not far behind. With four league titles in 2018-19, it was a season to be etched in the annals of the country's domestic records. But that's not all. Bengal followed it up with more promising performances by being the runners-up in the Senior T20 League in 2019-20 and reaching the knockout stages of the Senior One-day League before COVID-19 stopped it all.
Surely, the women have come on par with men and are on their way to becoming a strong force to reckon with.
"All the credit goes to Cricket Association of Bengal (CAB) for providing (us) with all the necessities – proper facilities, infrastructure, bringing in professional coaches, physios and trainers," India and Bengal pacer Jhulan Goswami told
Women's CricZone
in a free-flowing chat. "When your association supports you with everything, the results are bound to come."
ALSO READ: Deep Dasgupta speaks to Bengal senior team
Rewind a few years and it is safe to say that although a 'dangerous' side, Bengal were rarely thought of as title contenders. There was little consistency in their play as they flitted between the Plate and Elite Groups – brilliant one day and disappointing the next. It wasn't until 2017-18 that they began to find a method that worked for them, putting in better performances across formats.
Having conducted only senior league games for the longest time, CAB brought in junior leagues. It was a move that reaped immediate rewards as Bengal dominated the season, winning the
Senior One-Day League
, Under-19 One-Day League, and Under-23 One-Day and T20 Leagues.
So, how did things change all of a sudden?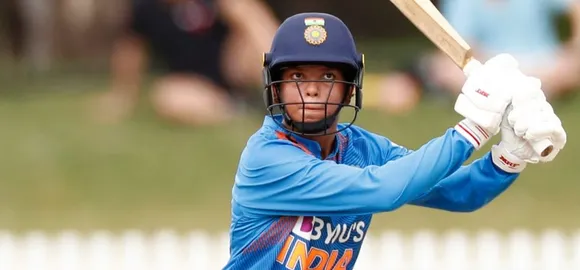 The rise of Richa Ghosh is testament to the wonderful system CAB have in place. © Getty Images
"The whole process began in 2013-14 season when CAB started district cricket leagues," Goswami explained. "It was so well designed helping the selectors and scouts pick the budding talents and bring them to the residential camps giving them proper coaching. Besides the district leagues, CAB also started local tournaments which helped these cricketers to showcase their skill and a gave them a chance to improve."
ALSO READ: Jhulan Goswami breaks down Bengal's journey to the top
"It is impossible for a cricketer from a far-off district to travel six-seven hours daily by train to Kolkata to do training. The cost of staying in Kolkata without a job and attending regular sessions is very difficult. CAB took note of that and made necessary arrangements for the cricketers so that they can stay in the city and train regularly in the pre-season camps."
It is worth mentioning that the CAB formed a task force in 2017 in a bid to improve women's cricket, also including the wing in its ambitious 'Mission 2020' program. All state women cricketers have also been brought under a medical insurance scheme.
"Maybe the player won't get selected that year, but if we can bring them into the system then definitely she will excel in the coming years. If asked what we have achieved, the result is in front of everyone – 16-year-old
Richa Ghosh from Siliguri
, who made her international debut against Australia in the final of tri-series and followed it up with the T20 World Cup days later in February-March," added a proud Goswami.
Besides Richa, several new players like Samiya Khatun, Jhumia Khatun, Mamata Kisku, and Mita Paul have also come up in the senior ranks this year, while the likes of Tanusree Sarkar and Sukanya Parida (now part of the Indian Railways team) have also been knocking on the doors of the Indian side, the latter even making her international debut in 2016. Skipper Paramita Roy and spinner Shrayosi Aich are also highly regarded in the domestic circuit. They are all products of a system that has invested heavily in their development.
ALSO READ: Jhulan Goswami lauds Bengal's efforts through the lockdown
A good pre-season is like homework and revision that a student does before their final examination. According to Goswami, one of the main reasons Bengal has been able to produce more consistent results in recent times is because of the extensive preparation they do ahead of every season.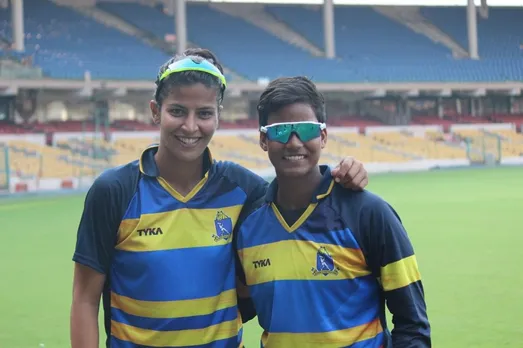 Shubhlakshmi Sharma (L) and Deepti Sharma played vital roles in Bengal's title triumph in 2018-19. ©Karuna Jain/Women's CricZone
"One of the aspects that Bengal cricket focuses on is the pre-season. Whether it's at the Under-19 or Under-23 or senior level, pre-season plays an important role in overall performances. We always believe in homework and all the teams are sent for pre-season in some other states to get into the (match) mode before the actual one starts. So I think that has helped Bengal a lot," said Goswami, the only bowler to have 200 ODI wickets in the history of women's cricket.
"If a team doesn't play a good number of matches – at least seven to eight – in pre-season, it is very difficult during the actual tournament. Add to that, those matches also help in checking the bench strength of a team. Honestly speaking, if you have good replacements, results will definitely turn out to be positive. It's not a one-man army; instead it's a collective effort and that too consistently, which is bearing the fruits now."
In 2014, under the leadership of then Joint-Secretary Sourav Ganguly (now BCCI President), the CAB put in place an ambitious 'Vision 2020' plan to help young Bengal players (male) get exposure and top-class coaching roping in legends like Muttiah Muralitharan and VVS Laxman for the project. The program has provided tangible benefits in the past six years.
ALSO READ: Richa Ghosh - from prodigy to performer
Asked about any plans for the women too on similar lines, senior women's head coach Shib Sankar Paul came up with a surprise. "With due permission from CAB, I have approached VVS Laxman to help the women cricketers and he agreed," Paul, a regular in the India A and Board President's XI setups during his days, told
Women's CricZone
.
Specialised coaching and skill-work aside, fitness is another area in which Bengal have shown vast improvement. Historically, neither the male or female teams have been seen as the fittest in the country, but Goswami admitted that they looked within and realised they needed to lift their standards if they really wanted to challenge the best. "Earlier, whenever Bengal used to qualify for the knockout stages, the players would get exhausted by then and that is the main reason why we never made it big," explained Goswami.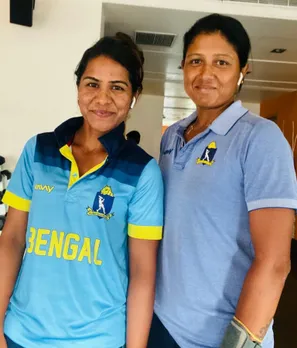 Gouher Sultana (L) & Rumeli Dhar were central to Bengal's success in the 2019-20 season. © Gouher Sultana
"But since 2017-18 things changed. With a minimum of seven to eight games in a span of 15-16 days, we realised that players couldn't take the load because of fatigue and lack of recovery time. With proper trainers, physios and masseurs, the CAB ensured that players take up their fitness seriously in order to sustain the full season. The more you get fit the better you perform."
The introduction of guest players like Deepti Sharma and Gouher Sultana, and the addition of senior pros like Rumeli Dhar and Shubhalakshmi Sharma (previously played for Jharkhand) in the senior side has also positively impacted Bengal cricket. Playing alongside these international stars, meant the local players not only benefited in terms of experience but also got to pick their brains on tactical and technical fronts. This reflected in their game through the course of the season.
"The most important thing is that each one of them contributed even if it is a small part. and those contributions count," Dhar, a native of Bengal, who played previously represented several teams including Railways and Delhi, told
Women's CricZone
.
ALSO READ: Bengal loyalist Jhulan Goswami's day in the sun
"Everyone was determined to make a mark and along with the help of the support staff, it played a big role in the (team's) success."
"I would also like to mention that CAB president Avishek Dalmiya makes it a point to come during our league matches or in the final, and it motivates us a lot. Without their support we wouldn't have seen Bengal at this top position today," added Dhar, who has played 100 internationals for India.
Winning a title requires a lot of hard work but to maintain that consistently year after year is tougher. What is clear is that Bengal are headed in the right direction – making sure to cover all bases and take care of their players at all levels. Right now, it seems they are the 'torchbearers' within the domestic circuit. Even in the current situation, with all cricket activity put on hold, CAB have tried to keep their players motivated by organising
virtual discussions
with former players, psychologists and nutritionists.
Despite the lack of clarity about when cricket is likely to resume, and the questions of whether teams will be able to
pick up where they left off
, one thing is for certain - CAB have laid the foundation to a system that could potentially help Bengal win plenty more titles in the years to come.