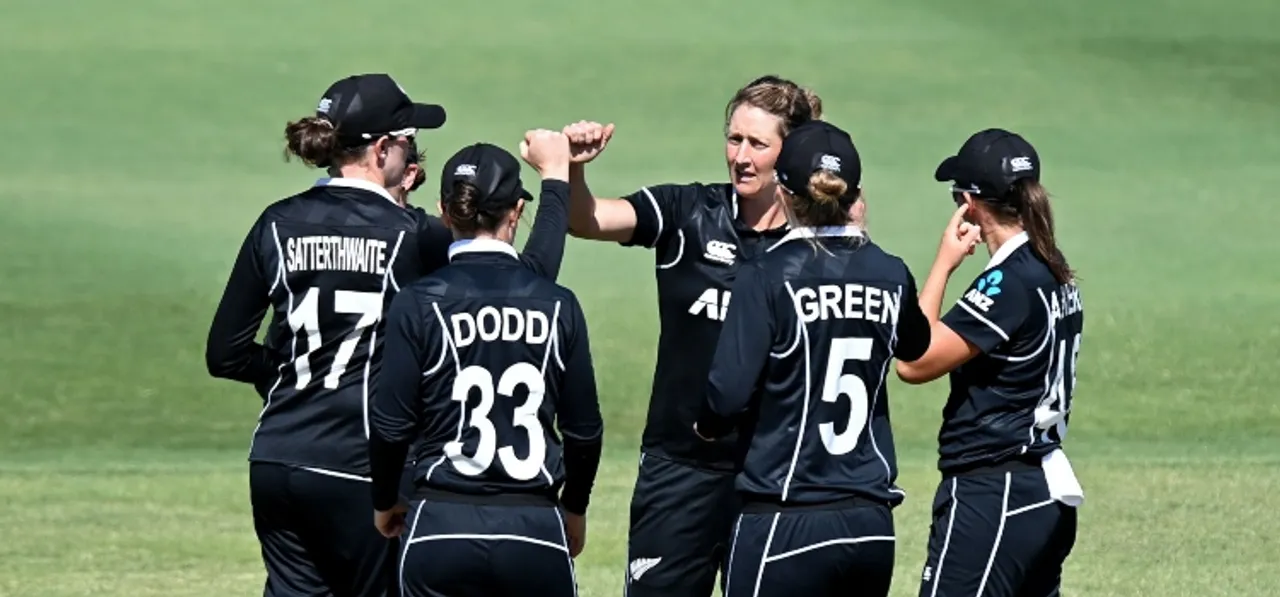 New Zealand head coach Bob Carter has said that the squad will be looking to make the most out of the warm-up fixture against England A on Monday (August 21), with the 50-over format in focus to prepare for the ODI World Cup in 2022.

Speaking ahead of the warm-up match, Carter said that the team management would want to give as much game time as possible for every player in the squad. "We would like to get every player involved in the game," he said in a video released by New Zealand Cricket.

"With the exception of Lea Tahuhu and Maddy Green, who has just arrived, we will be playing 14 players in that game. Hopefully, we will be able to give everybody some game time, and that is the key component at this stage."

He said that the ODI series against England would mark the beginning of their preparations for the world cup. New Zealand wicketkeeper batter Katey Martin also spoke on similar lines, with the ODI series against England would be the focus ahead of the World Cup.

"This tour is the first one for our summer leading into the World Cup at home in March. For us, the focus is around the 50-overs, and we know that the style we play, we can take it into the T20I series, which is the first one up," she said.

Carter was delighted to have the experienced duo, Suzie Bates and Sophie Devine, back in the team. Bates, who last appeared in the Women's Big Bash League, has had a long break due to a shoulder injury. Devine, on the other hand, was on a sabbatical from cricket to take care of her mental health.

He also said that the team management is impressed with Jessica MacFayden, Molly Penfold and Claudia Green, who have earned their maiden New Zealand call-up. "They have been great and have, sort of, seamlessly come into the group. They are going to represent their country in the next seven weeks. Hopefully, they will get an opportunity to do that," he said.

After having multiple training camps at home during the winter, Martin said that she is thrilled to get back on the cricket field. "It gets a bit tedious, training day-in and day out. So, when you are able to go out and play and to put in to practise what you have been doing, it's pretty cool."

"We are really excited for the opportunity to be over here in England. We know that this really important for us, leading into the world cup and competing against one of the best teams in the world. I know, on our day, we can definitely beat them," she concluded.