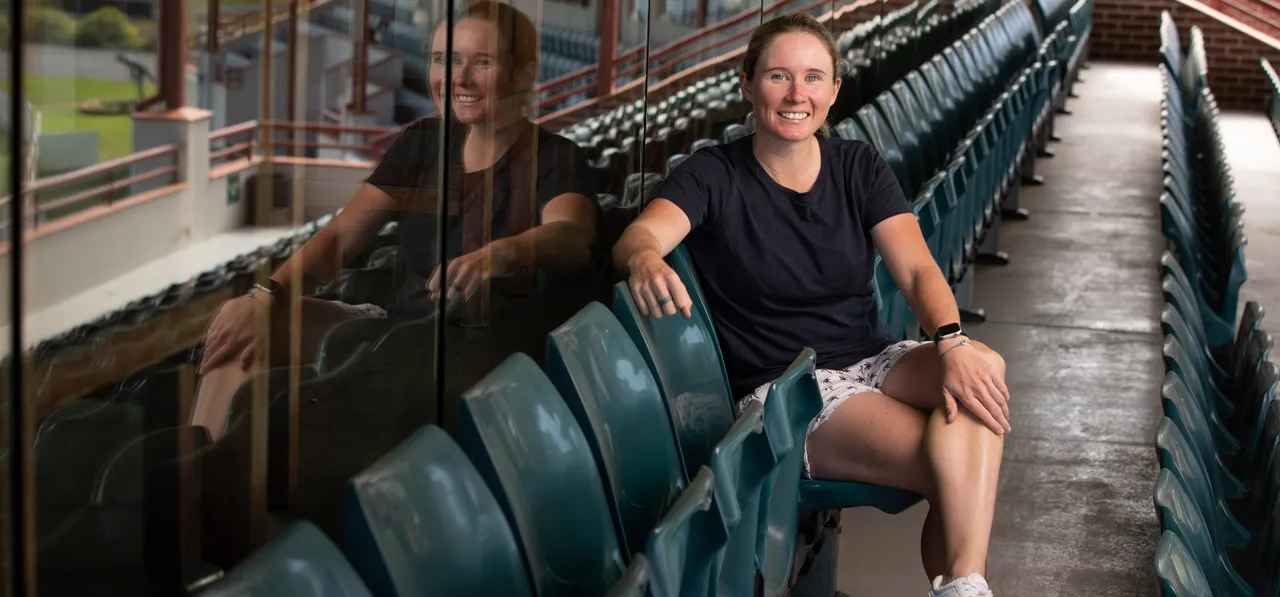 This article was originally published in the third issue of the Women's CricZone magazine.

 

Those who subscribe to the theory of historical determinism believe that there is an inevitability about the trajectory of events. For instance, who wins a war? Simply, the country with the most resources and staying power – the outcome is, they say, fundamentally pre-ordained. It's in keeping with this line of thinking that when cricketers make it big, we can easily arrive at the conclusion that this outcome must have been foretold. There's a familiar exercise of looking at the plot points, stroking the chin and concluding that it always added up to international domination. From an Australian perspective, think Sir Donald Bradman with the water tank or Steve Smith being dragged out of school at age 17 by his manager. Looking in the rear-view mirror, we write a story that neatly fits the history of the wunderkind. I do it all the time.

Sure enough, this philosophical position is challenged on the basis of how reductive it feels. And that's certainly the case when reflecting on international cricket's latest world-beater, Beth Mooney. On the face of it, it's easy to see the junior pathway she was on as a teenager and leap to her fantastic record in the Australian gold – culminating in the player-of-the-tournament gong at the T20 World Cup in March, clocking an unbeaten 78 in the final in front of 86,000 fans at the mighty Melbourne Cricket Ground. It seems to add up.

However, the most compelling part of the Mooney story so far is the bit that came in between. Only two players in that victorious Australian XI were older than the Queenslander when she made her international bow, at age 22, in January 2016. And even then, there was no guarantee her time at the top table was going to endure. In the first two editions of this magazine, we have looked at how the Women's Big Bash League (WBBL) served as an accelerant for gifted teenagers to take the big step to the next level. But for Mooney, the competition was the difference between what her life now looks like and an unfulfilled domestic career.

ALSO READ: More than just the game: Sana Mir's true legacy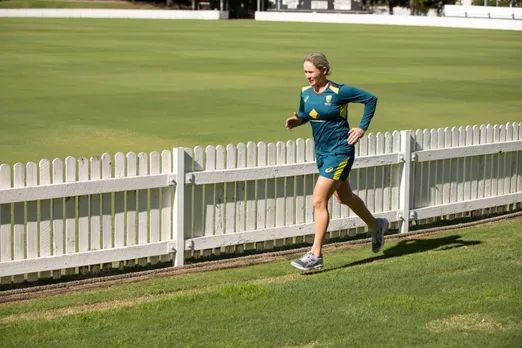 "I'd been told that I could have a long international career if I got myself fit enough to be able to withstand long tours." © Women's CricZone/ Paul Harris
"I pretty much just wasn't fit enough is the crux of it," Mooney tells
Women's CricZone
from her home in Brisbane, where she has been almost exclusively since that famous night in Melbourne, coming as it did just days before the coronavirus pandemic changed life as we know it. The perception was that, however committed she was with bat in hand, she didn't have the engine to complete an innings to its fullest. The national coach, Matthew Mott, put this to her plainly after the summer where she broke into the national side, culminating in the World T20 in India.
"I'd been told that I could have a long international career if I got myself fit enough to be able to withstand long tours and be able to make runs at the end of an innings. Not just scoring 50, but instead going for 50 overs making bigger contributions."
It flicked a switch. In that inaugural WBBL season, Mooney was winning fans for her work at the top of the order for the Brisbane Heat, hitting an even 400 runs in 14 innings with four half-centuries – two of those on national television. Only senior internationals Meg Lanning, Charlotte Edwards, Ellyse Perry and Alex Blackwell accumulated more. Clean behind the stumps with her wicket-keeping gloves, a drumbeat had commenced: should she be in the Australian team ahead of Alyssa Healy? At the time, the incumbent stumper was averaging just 10.7 with the bat across 27 ODIs and had passed 50 only twice in 57 T20Is.
ALSO READ: We were laughing at how unbelievable it all was: Beth Mooney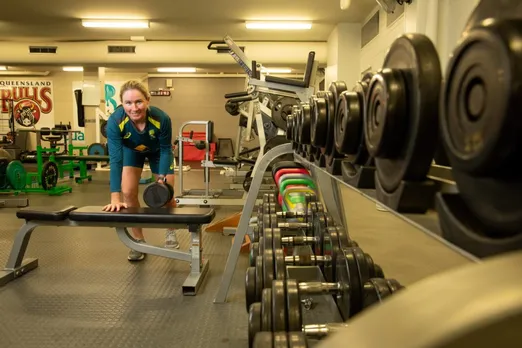 The most compelling part of the Mooney story so far is the bit that came in between. © Women's CricZone/ Paul Harris
But none of this would matter – not until Mooney took that next fitness step. "I sorted it out after that
," she reflects. "For someone like me, it came down to how much I wanted it. You get told 'this is what you need to do to play for Australia; get fitter, you have got the skill-set and personality type to do it, this is literally the only thing you need to do', then it is a pretty easy choice in the end, isn't it? The dream of playing for your country, like any job or circumstance, there are things you are good at and things you aren't and that was something I had yet to work out and had to do so for myself."

Within two years Mooney was named by the ICC as the T20I player of the year, the highlight of that 2017 a masterful unbeaten 117 in 70 balls to complete the Women's Ashes that year in Canberra. Batting through the innings was now her formula, having honed that skill with the Brisbane Heat.

"To bat against some of the best in the world, week in week out, I have no doubt, is the reason that I've had the confidence to do it on the big stage," she says. "The opportunity to pit myself against players of that calibre did wonders for someone who, by that age, had been told plenty of times, I was never going to play for Australia."

 

Read the full article here.