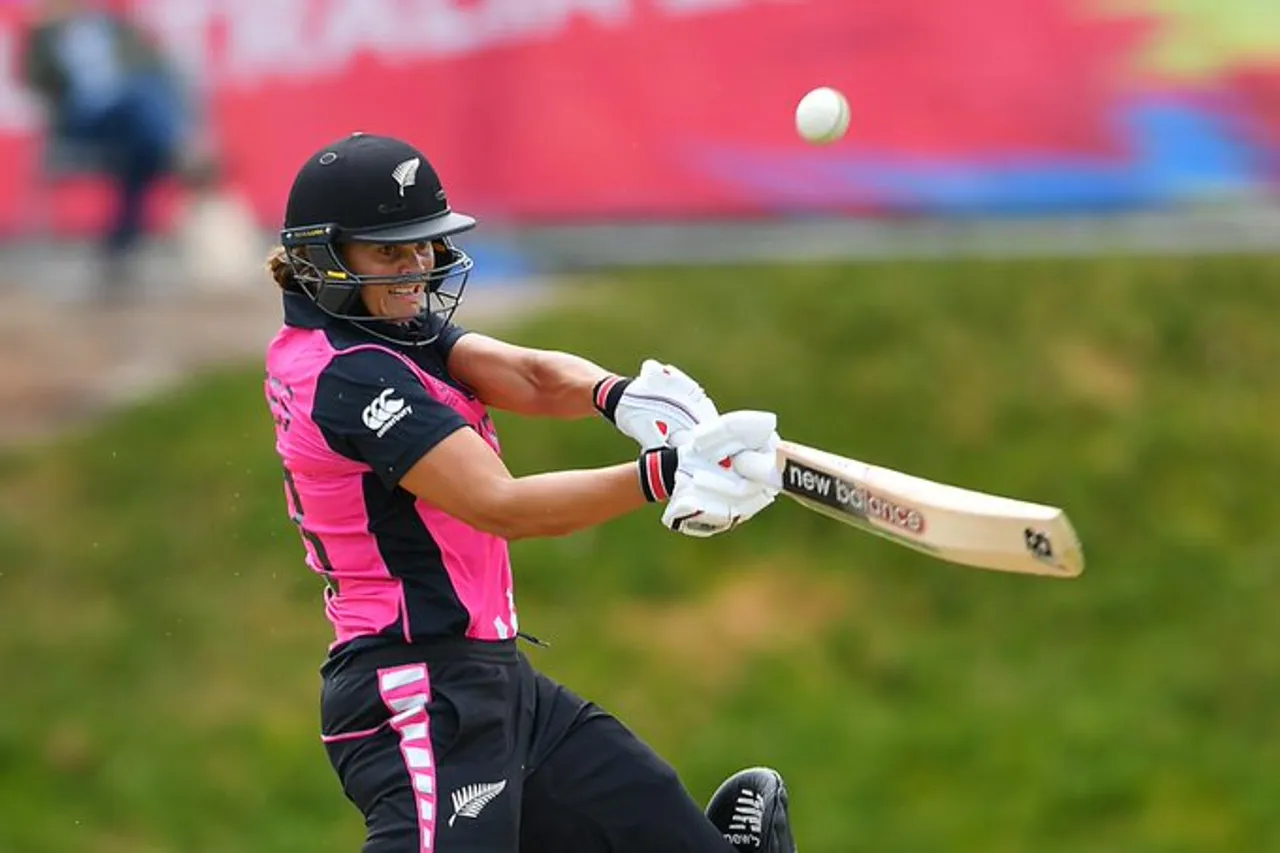 Suzie Bates is confident of returning to action in the tour of England after recovering from her shoulder injury she suffered last year. Bates suffered the injury during
the first ODI
when New Zealand had toured Australia last October and was ruled out of the series. She then was cleared to play the Women's Big Bash League, where she suffered yet
another injury to her right shoulder
, keeping her out of the sport since.
"(I am) feeling pretty good with my shoulder," said Bates on Thursday (July 22) from Mount Maunganui,where the Kiwis are undergoing a winter camp.
"I had a bit longer on the bike than some of the other girls. It's just nice getting back and facing bowlers. The shoulder feels great. Different story when you get the nerves of the match which I haven't had in a while. So, I am just really looking forward to getting the first game under my belt."
Bates is one of only three New Zealand batters to have scored over 4000 ODI runs and is the leading run-getter for them in the format. She also is one of only two women to have over 3000 T20I runs - Stafanie Taylor being the other.
"I think, gaining a little bit of perspective having a break from cricket and realising everyone gets nervous," said the 33-year-old former captain about her time away. "I think it's just pure excitement. We have got such a big year coming up and I just really want to contribute. I am just excited to be back in the group after my first real break out of the team."
ALSO READ: Brooke Halliday is a left-hander and has a New Zealand central contract
"It has been a good few days so far. Had a really good outdoor fielding session in the sunshine yesterday. It has been a good week. We have had a lot of camps now and it feels like we are really starting to hum and work and nets have been really good and competitive."
With the Covid-19 pandemic in mind, Bates is aware of the restrictions and possible sudden changes in the schedule.
"I guess, in these times, you try not to get too excited. Just try to take it day by. We haven't had a tour in a while," she continued. "For me, it's been a long time between cricket matches and it is exciting to get back with the group. We have had so many camps so, it's going to be nice to have one more camp and get on that plane and start playing some cricket."
New Zealand have added players like Thamsyn Newton and Brooke Halliday to their
list of contracted players
. Bates is excited to compete with her young teammates.
"Thamsyn is one of the fittest (players). We have got some young athletes so, it does push some of us older players even harder in the gym but it's just exciting to be around and being pushed by some real fit athletes," she concluded.