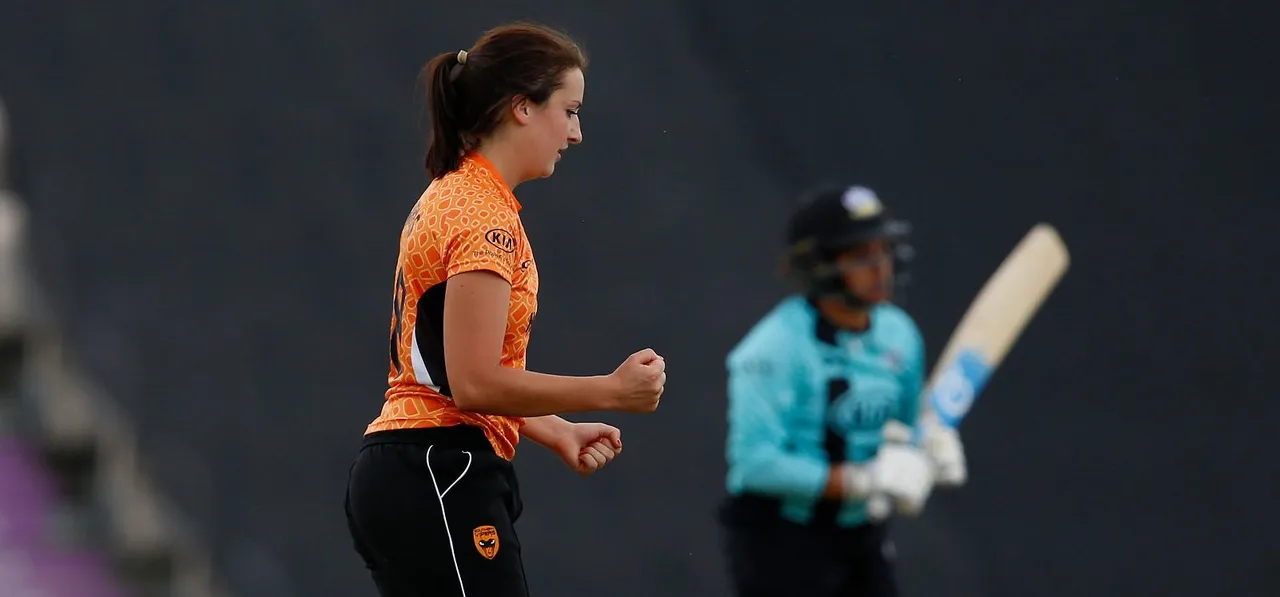 Fi Morris is glad to be back to training at the Bristol County Ground and has said that it brings back good memories.
"I have grown up playing at the Bristol Cricket Ground," Morris told Western Storm, with whom she will be playing the Rachael Heyhoe-Flint Trophy this year.
"It's been eight years since I last trained here so yes it's good to be back."
Morris, the off-spinner, played the four seasons of the Women's Cricket Super League (WCSL) for Southern Vipers. But under the new elite domestic structure, she will turn out for Storm, that comprises the South West and Wales regions, including Somerset, Gloucestershire, Glamorgan, Devon Cricket Board, Cornwall Cricket Board, Wiltshire Cricket Board, and Cricket Wales.
"I've had quite a lot of stick already from the old girls," said Morris about the old rivalry.
"It's great to be back at my old home ground. (I am) quite excited to get going with Storm. It's a different competition and not quite like the Super League. Feels different but a good different."
ALSO READ: Olivia Rae sizzles with fifty for Middlesex against Surrey before rain forces abandonment
"I knew some of the girls before from playing against them anyway. But I had never met
coach Mark O'Leary
before. It's good to be working with him."
In the WCSL, Morris had picked up 15 wickets. She was a part of Vipers' runners-up side in 2019. Her main focus is on settling in and making an impact, she said.
"We've got a few warm-up games coming up so we're good to hit the ground running. It's a bit different this year with everything going on, (it's) more about settling in yet. It'll be good to make a bit of impact early on and set us up for next summer. So, yeah, just about getting going and getting the most out of it," she concluded.