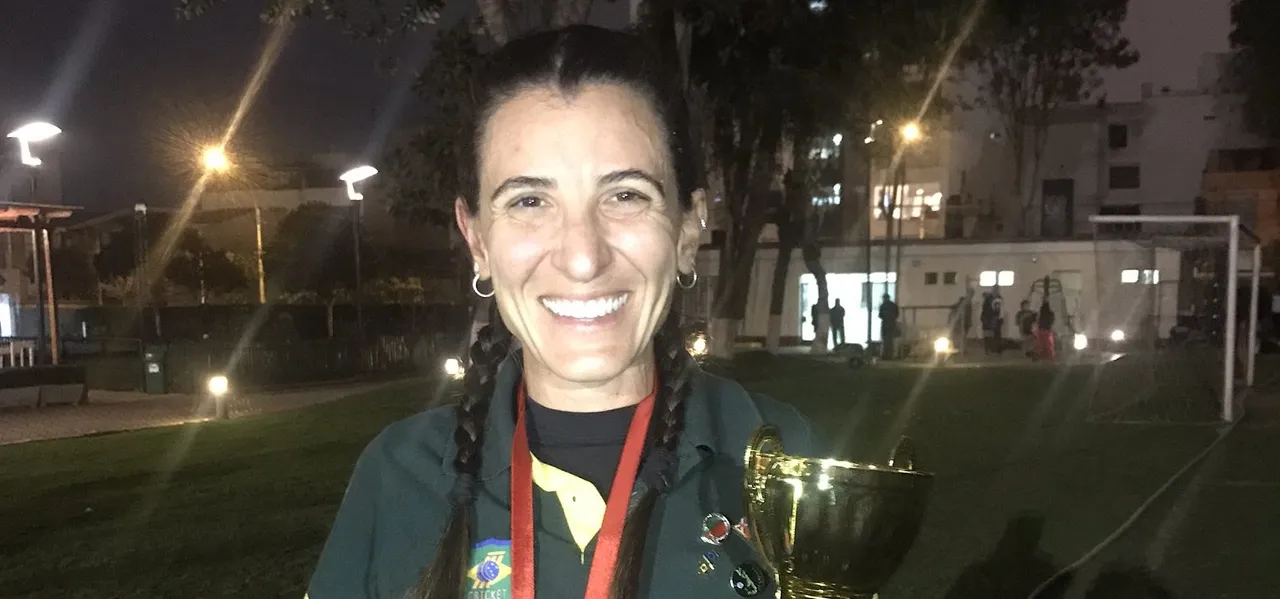 wp:tadv/classic-paragraph
New Zealand are thought to be one of the nicest teams on the international circuit - both men and women. They always compete within the 'spirit of the game' and in a manner befitting a champion team. In the recently concluded ICC Women's T20 World Cup 2020 in Australia, New Zealand showcased that same spirit when Sophie Devine and co. took the time to sit down with the Thailand team after a warm-up match in Adelaide. The Kiwis had just plundered 194 for 4 in their 20 overs before restricting the tournament debutantes to 113 for 8. However, they took the time to sit down with an excitable Thailand and pass on whatever knowledge they could. It was a gesture that impressed Brazil captain Roberta Moretti Avery sitting 15,569 kilometers away. 
"There was a moment when Sophie Devine spoke to the Thailand team about game strategy during the warm-up games," Moretti Avery told Women's CricZone in an exclusive chat.
ALSO READ: From quirky pastime to career option - cricket in Brazil
After the game, the Sornnarin Tippoch-led side spent some valuable time catching up with New Zealand stars who had some useful words of advice. "They taught us not to be scared of other teams. Whether we're playing the West Indies, Australia or England, they told us to treat them like the opponent, and not the 'big team'," Tippoch told reporters.
"That kind of attitude shows that we are going on the right path. Female cricket is growing and we are doing it by helping each other out and inspiring others. That is beautiful," said the 34-year-old Moretti Avery. 



How good is this?

After today's game between New Zealand and Thailand, the @WHITE_FERNS spent time chatting with the @ThailandCricket squad offering tips and expertise ahead of Thailand's maiden #T20WorldCup appearance 👏 #SpiritOfCricket pic.twitter.com/7seHTFfp0D


— T20 World Cup (@T20WorldCup) February 19, 2020
Avery, a batting allrounder, was also overwhelmed by the turnout (86,174) in the final between hosts Australia and India at the Melbourne Cricket Ground on March 8 and was mighty impressed by India opener Shafali Verma, and Thailand's performance in the tournament.
ALSO READ: Lessons, laughter and leadership - Thailand's T20 World Cup gains
"How great was the final day?! To have more than 86,000 (people) at the MCG on such a large broadcast, it made me feel so happy to be a female cricketer," she said. "It was amazing to see so many young talents - 16-year-old Shafali Verma smashing balls all over the park and a whole new Thailand team. You have to see great players to become great players – so every girl must watch it," she added.
However, Moretti Avery - the only T20 centurion in the continent - was disappointed for South Africa who couldn't make it to the summit clash. "I felt very sorry for England at the semi-finals as they didn't get a chance to fight for their spot and also broke my heart to see South Africa not go through," she concluded.
/wp:tadv/classic-paragraph